Atelier Versace kicked off Haute Couture Week with a fierce show featuring signature brights and provocative silhouettes. Donatella Versace presented the label's couture collection for the first time since 2004. When asked why she is returning to the spotlight now, she said, "The world needs glamour, and I missed couture". We missed you too, welcome back!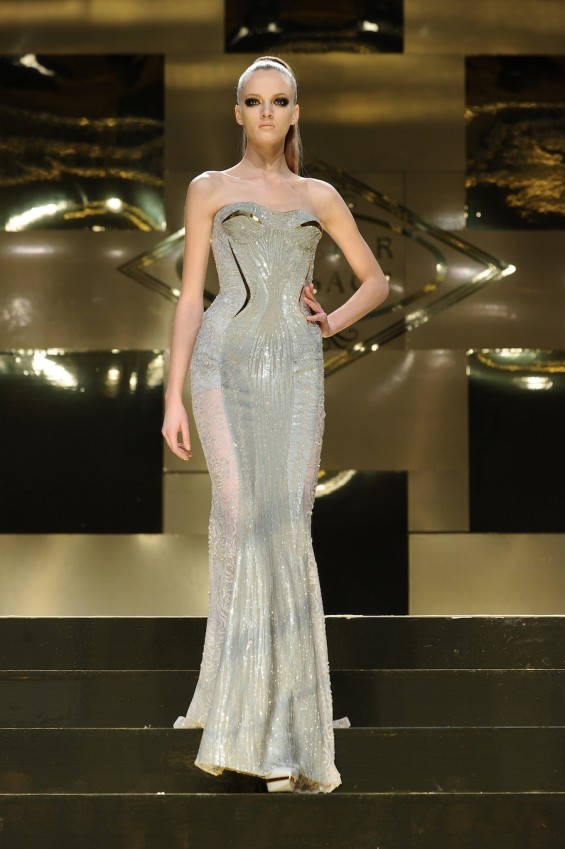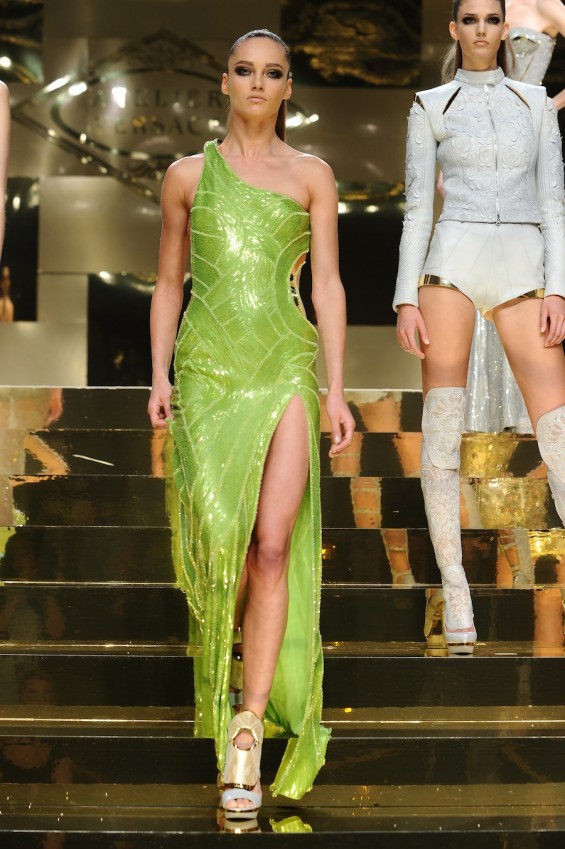 In true Versace fashion, "glamorous warriors" strutted their stuff on the catwalk in sexy hemlines, curve-hugging bodices, bold colors and those sky-high seductive backless gold heels. The juxtaposition of femininity and fierceness was brilliantly highlighted with the mixture of laser cuts and lace. A futuristic, modern feeling was ever present in the special details of each garment.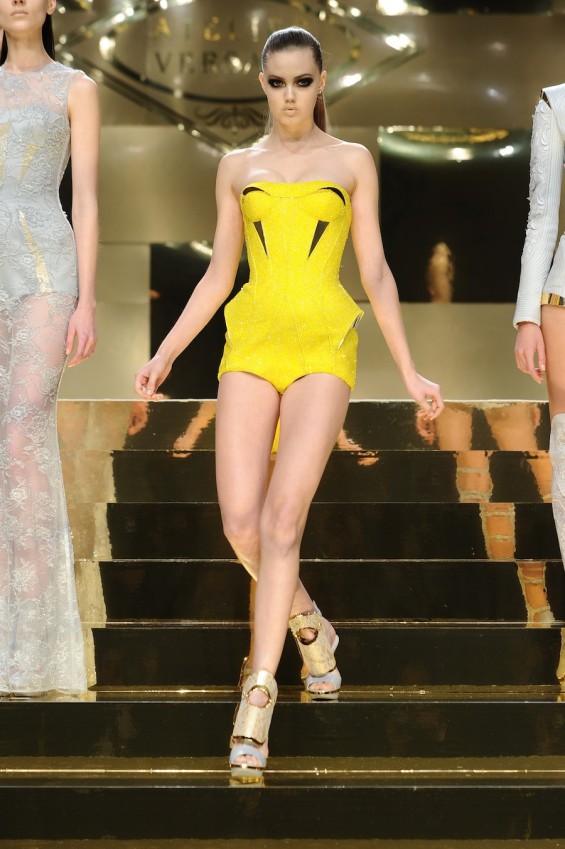 Presenting 15 looks, the color palette was bold and bright yet slightly limited. Luscious lemon and lime, tempting tangerine and steel grey with a splash of gold were the citrus hues that anchored the collection. We are thrilled to see Versace back in action. This collection is red carpet ready.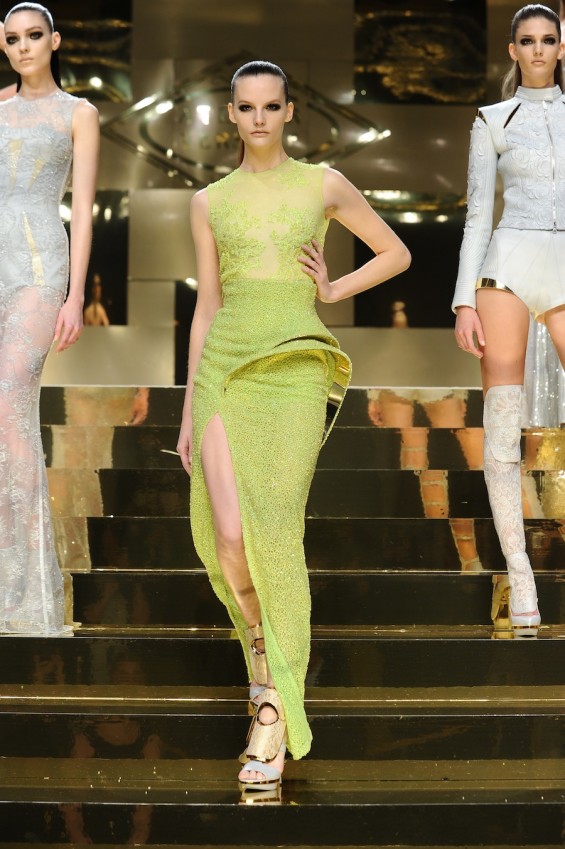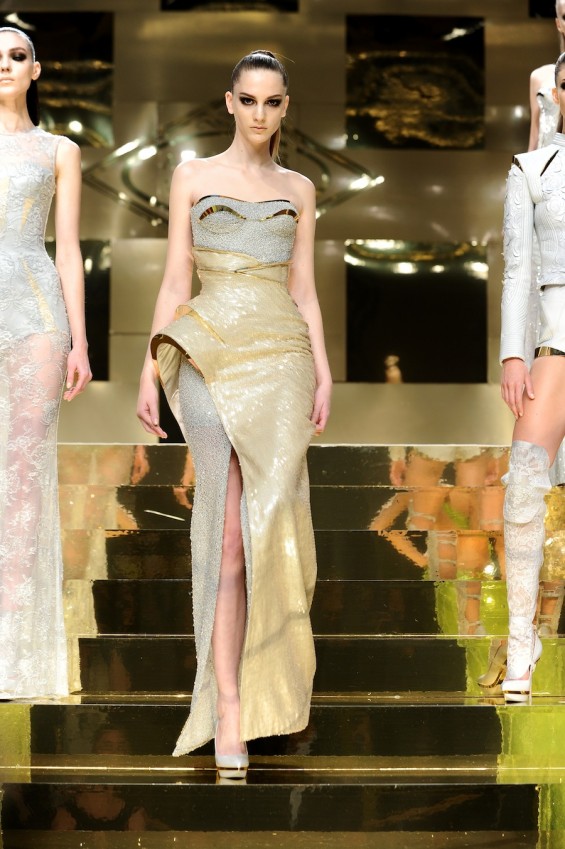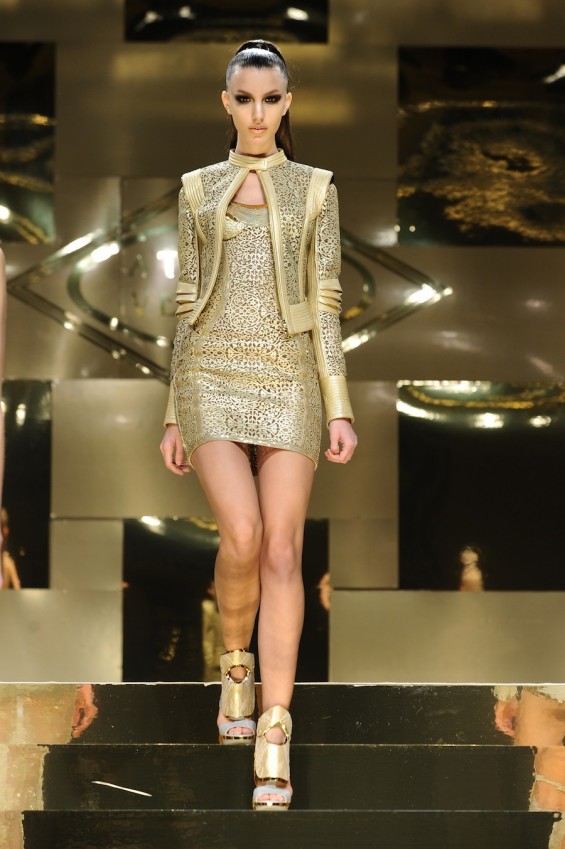 Written by: Stacie Fleming
Images courtesy of Versace