From Andy Sachs (Anne Hathaway) in The Devil Wears Prada to Rebecca Bloomwood (Isla Fisher) in Confessions of a Shopaholic and Carrie Bradshaw (Sarah Jessica Parker) in Sex and the City, every young fashionista can sympathize with the longing desire for a pair of Christian Louboutins – the symbol that says "I've made it" in the fashion world. The vivid pop of red color on Louboutin's soles can be seen in fashion metropolises around the world and are an international symbol of high quality craftsmanship and creativity.
The most important aspect of wearing a pair of Louboutins is that no other brand has red-soled shoes; you can be sure that what you are wearing  is one-of-a-kind. All that changed last year when Yves Saint Laurent created a red, monochromatic pump in the 2011 resort collection, causing the fashion world and Christian L. to question the validity of his 2008 trademark.   After moths on end of a tumultuous battle between these two prominent designers, there has been no permanent resolution. It was April last year when Christian Louboutin filed a lawsuit against YSL, demanding one million dollars in damages and for the company to halt all production of their red soled shoes.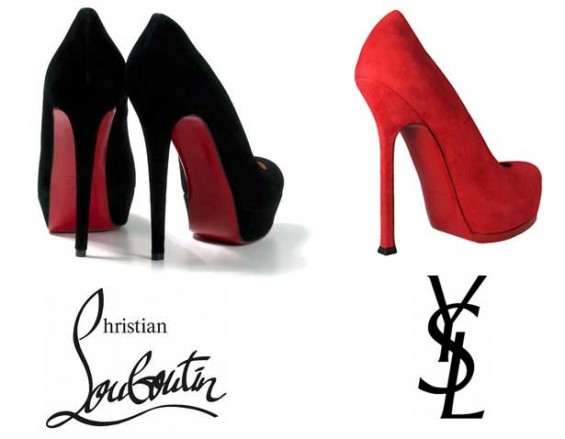 Reuters reports. "The defendants' use of red footwear outsoles that are virtually identical to the plaintiffs' Red Sole Mark is likely to cause and is causing confusion, mistake and deception among the relevant purchasing public."  YSL argues that Louboutin should not be able to hold a monopoly on color, especially one that has been worn through out history from King Louis XIV of France to Dorothy from the Wizard of Oz. In August last year, the court denied Louboutin's request to stop the production of red-soled shoes by YSL while the case is in process.
With limited laws in the fashion industry surrounding color as a trademark, Tiffany and Co has also stepped in, worried that if Louboutin loses the battle, they too could lose their rights to the signature blue box. Christian Louboutin claims "The red sole has become widely recognized as the distinct sign of my brand in the eyes of women all over the world." So closely are red soles equated with his eponymous line that this court case feels more like identity theft for him. "For YSL and PPR Group, this might just be a legal matter, but that's not the case for me," Louboutin said. "On the contrary, to me it is very personal: after all, this is an intrinsic part of my life and my company, which bears my name – and which I have built over the past 20 years and still independently own." He argues that this case is about "a precise red, in a precise location" just as there is Ferrari red and Hermes orange.
YSL continues to maintain a firm position in the case, stating that Louboutin has failed to prove their shoe has caused "irreparable damage" to his business.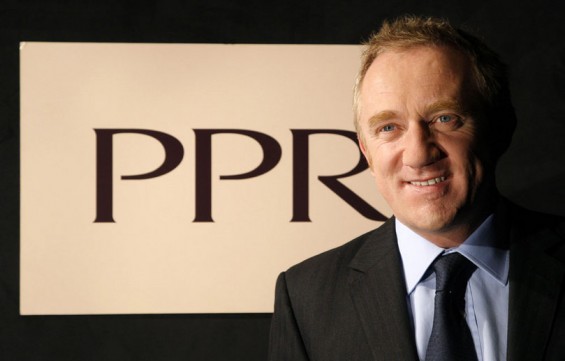 With the court case still in full swing and other high profile designers and industry professionals weighing in, there is no telling what may happen; this case could well take several months to reach a decision. We empathize with Christian and all the women, including ourselves, whose validity of our shoes have been called to question. Fantasizing about life in the big city, succeeding in the fashion industry, and walking around in a pair of 6 inch Louboutin pumps have inspired women across the nation to fulfill their dreams; and staple their success with a pair of red-soled shoes that is instantly associated and recognized as a pair of Christian Louboutins. His shoes are original and identifiable – just as Hermes orange and Tiffany's blue- and it's a shame that this signature color has been called in to question.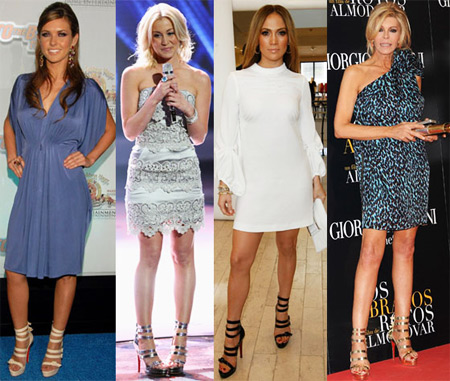 Written by: Kimberly Dreisinger