With around 27,000 wineries in France alone (compared with approximately 1200 in California and 1900 in Australia) it is no wonder that the French greatly value and appreciate a good glass of Merlot or Chardonnay. Deceptively low priced at three to ten euros for a decent bottle, it is largely the drink of choice for many Parisians during mealtimes, happy hour, and social events.

After living in Paris for over two years, I was sorry to admit that I hadn't the first clue about what goes in to the wine making process, what creates a good bottle of wine, the different regions in France, or how to taste, examine, and enjoy each glass. So eventually – better late than never! – I took a "Tour of France" wine class at the O Chateau wine bar.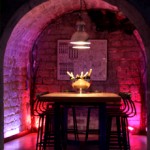 Though apprehensive my limited knowledge of the industry would be  frowned upon, I was instead warmly welcomed with smiles and a relaxed  setting. Our sommelier for the evening was Quentin, a young man very  passionate about wine. Over the course of two hours, Quentin showed us  five different French wines and one Champagne. Together with about six  other young and lively customers from around the globe, we dipped our  noses in several different glasses and enjoyed a very merry evening.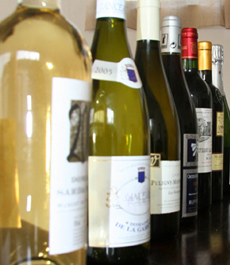 Our small group began the tour of France by acquainting ourselves with two white wines, a Sauvignon Blanc from the LoireValley and a Chardonnay from the Bourgogne region; and three red wines which included a Cabernet, and then two from the Cotes de Rhone and Languedoc regions. The greatest asset I left the class with was how to properly test and taste your glass of wine. (Now I won't feel so uncomfortable at the restaurant when the waiter looks at me questioningly in front of the whole table!) So here's a tip young fashionistas.  First, you must look at the glass to determine the clarity, brightness, color, and viscosity of the wine. The fun part of this is swirling your glass around to see how fast the "legs" or "tears" fall down the side (illustrated below). The faster the tears fall and the thicker they are, usually means the wine is more sweet. Also, by swirling your wine it allows the oxygen to rise and induces more flavor in to your glass.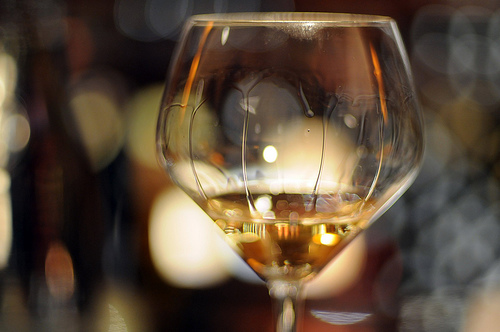 Next, you must smell the wine to determine the different aromas; vegetable, flower, fruits, acidic etc. Quentin explained to the class that each wine will smell different to each person, depending on how and where they were  raised. (Maybe that's the true reason why I smell flowers and he smells vegetables!) From these two steps, we should be able to determine the age of the wine, the acidity (if it is sweet or dry), and the density (heavy or light). Finally, we can taste the wine to determine if we like it or not.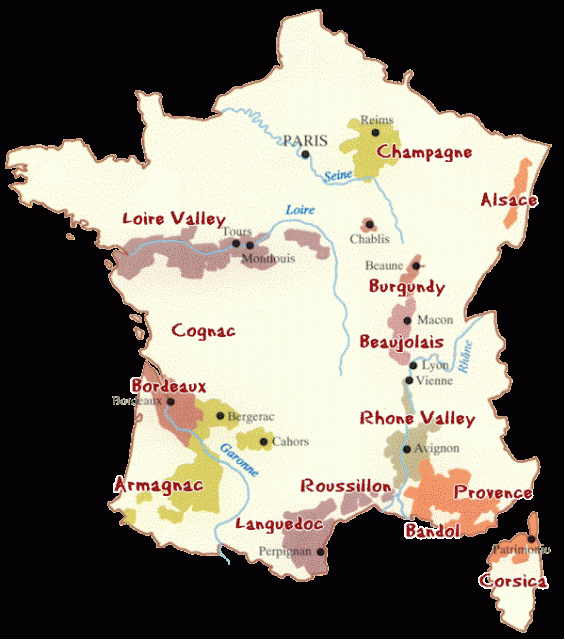 Above is a map of the French wine regions, with each it's own particular taste. One helpful thing I did learn was some suggestions of wines to pair with food. Dry white wines should accompany grilled fish, seafood, and light meals. A Chardonnay is paired with white meat, and heavy reds are served best with dark meats and heavy meals. Sweet white wines are served only as an aperitif or with cheese/dessert. White wine should always be served chilled, and should be held only at the bottom of the glass so as not to let the warmth of your hand ruin the temperature or taste. My favorite glass from the course was a Sauvignon Blanc from the Loire Valley from Domaine de la Garenne 2010, which was a light, dry, and fairly acidic white wine.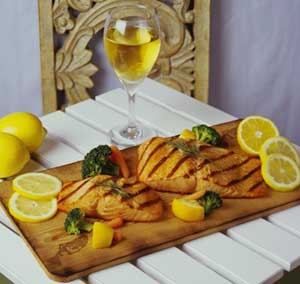 I particularly enjoyed my time at O Chateau because of the easy-going and fun atmosphere. As they claim, "O Chateau is a place that is open to everyone. To people who like wine, who love it, who are intrigued by it, who have no clue about it… Open to all those who feel some sort of an attraction to wine." If you are ever in the area (near Rue de Rivoli) be sure to stop by. They offer several different tasting classes, day trips, and a cool lounge if you are just stopping by for a glass. Don't forget to ask for Quentin!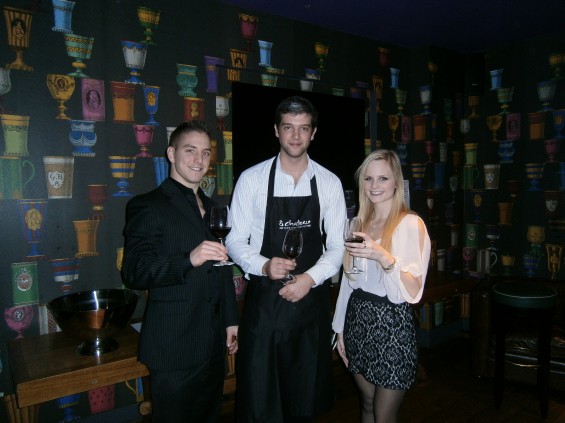 Written By: Kimberly Dreisinger