The Christophe Josse Haute Couture S/S 2012 show was held at the beautiful Salons France-Ameriques on Avenue Franklin Roosevelt in the 8th arrondisment of Paris. The 19th century building with its exquisite white and gold ornamentation and brilliant chandeliers was the perfect setting for a princess. And for this particular collection, Christophe Josse himself should be considered Prince Charming.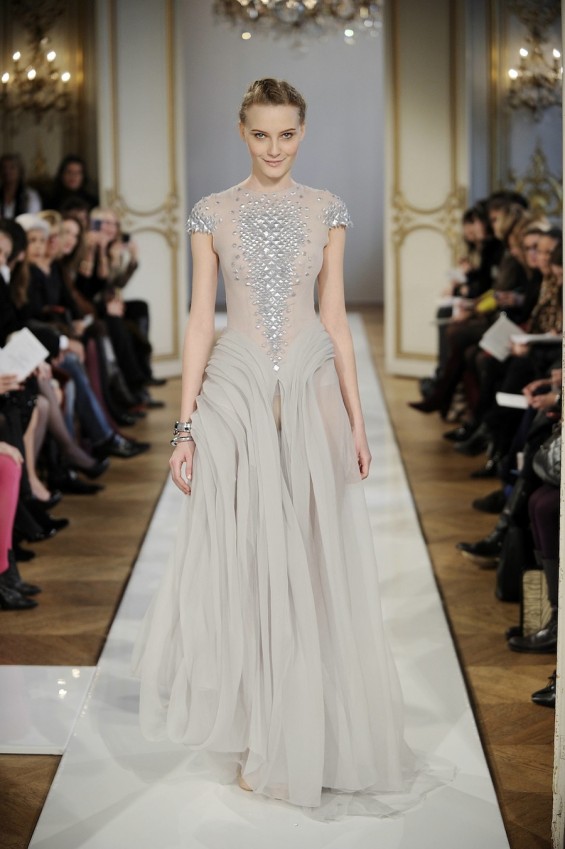 Recently recognized by Le Comité de Direction de la Chambre syndicale de la Haute Couture last January, he was officially awarded a permanent position in the exclusive "haute couture" empire. Models sauntered the runway in a shimmery palette of pale blonds, peachy pinks, soft pearl grays and mint greens accented with iris violet, Indian rose, and fuchsia. It was the perfect composition for spring, despite the frosty weather outside.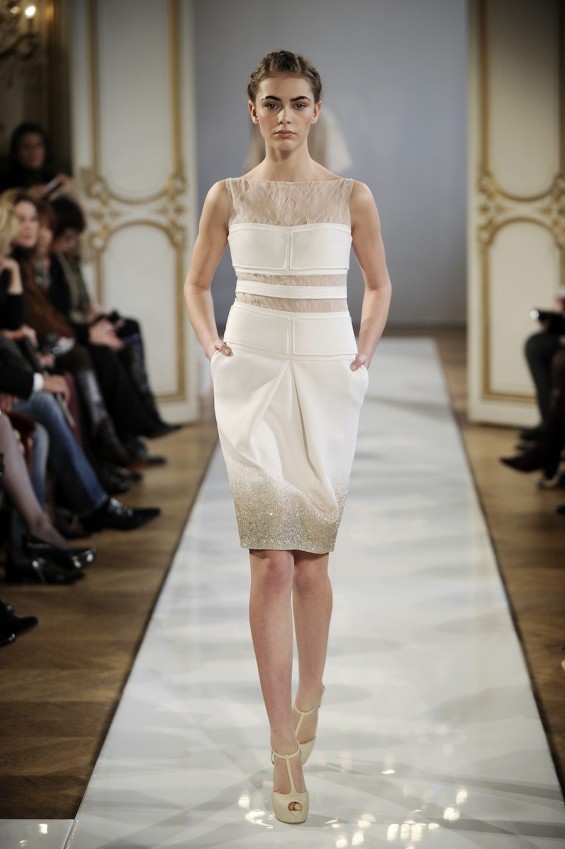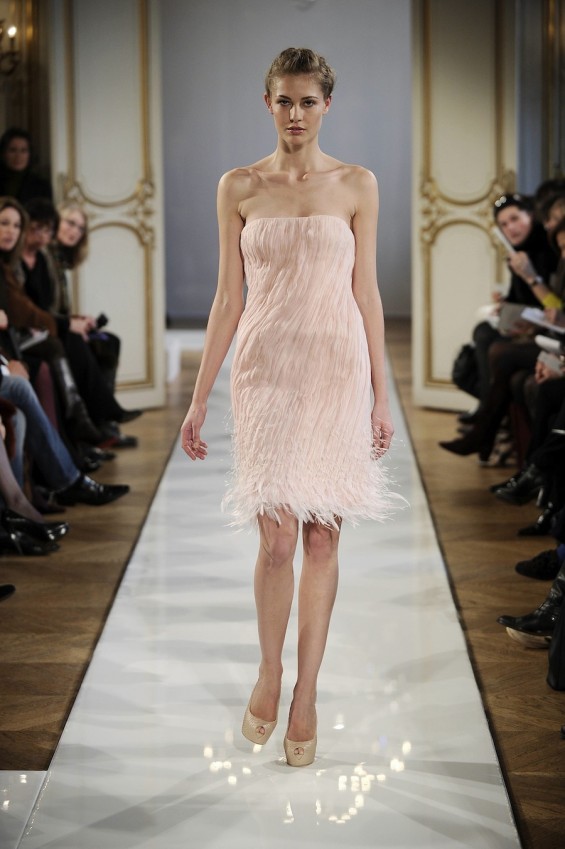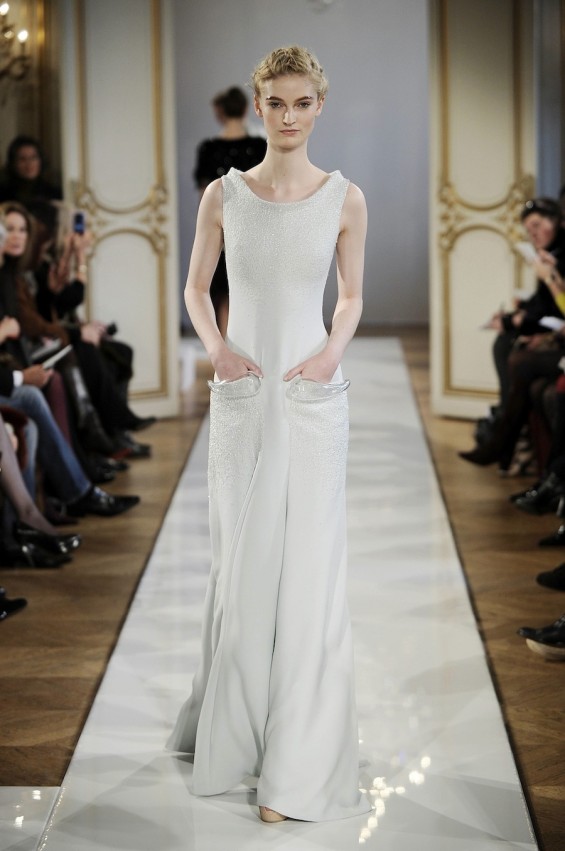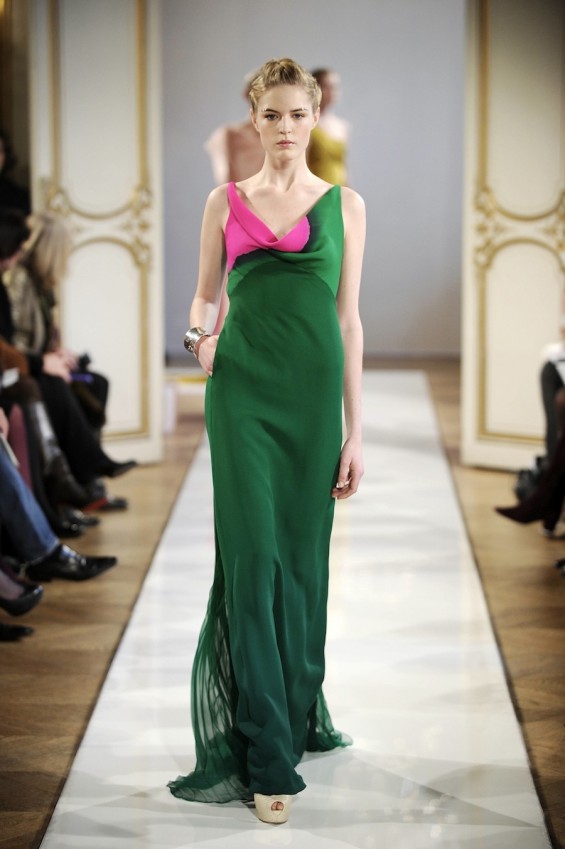 Though the designer's influence came from the Museum of Islamic art in Doha, that inspiration was not immediately recognizable. However, Josse's background in art history, and the amalgamation between "architectural volumes and life's smoothness" claim the designer, "meet to create a fine waist silhouette with round hips, without, however, falling back into an hourglass shape." The unique combination of different materials created a visually surprising collection, our favorite piece featured soft crocodile scales of a pencil skirt with a "Faberge" finishing paired with a shell pink blouse.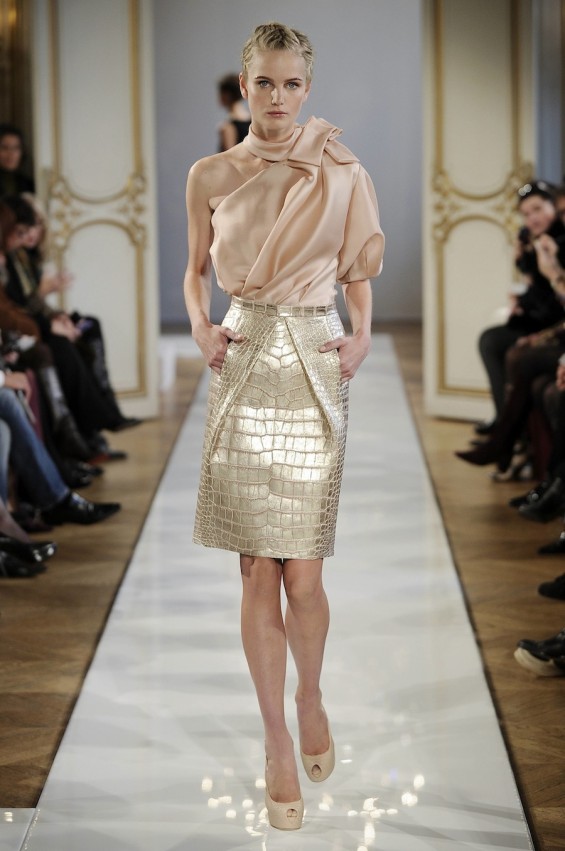 The gowns were the shining stars of the show. The beautiful one shouldered ruched dress was particularly reflective of fuchsias blooming in the summer time and can easily be imagined on the red carpet during a star-studded event. Another favorite was the hot pink gown reminiscent of a beautiful butterfly spreading its wings with its fluid, cascading folds. The bold dress is as playful as it is sensual.
We think "Le Comité de Direction de la Chambre syndicale de la Haute Couture" was completely accurate to define Christophe Josse as a haute couturier. Bravo job well done!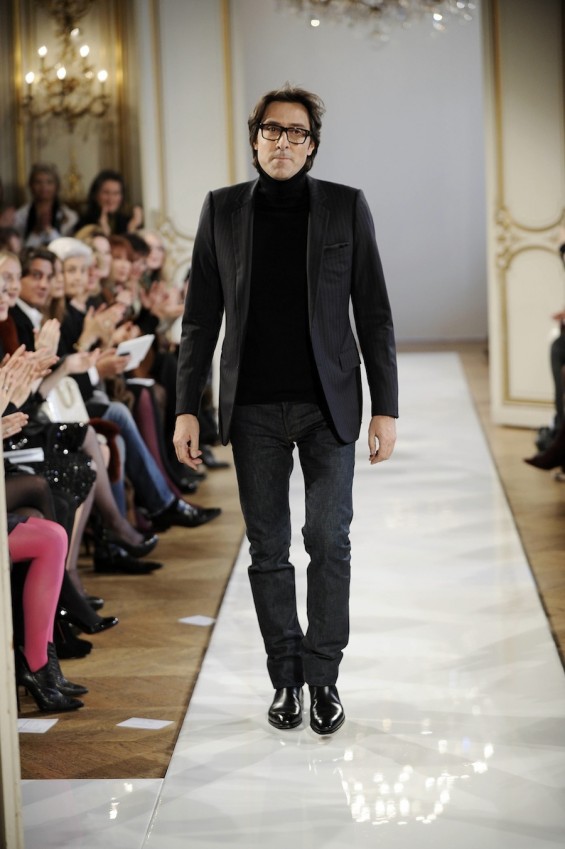 Written by: Kimberly Dreisinger
Images courtesy of Christophe Josse