After months of anticipation and buzz, fashion icon Karl Lagerfeld unveiled his exclusive online collection KARL on luxury retailer Net-a-Porter. Net-a-Porter has a one-month exclusivity deal before the collection is offered on other Lagerfeld-branded Websites.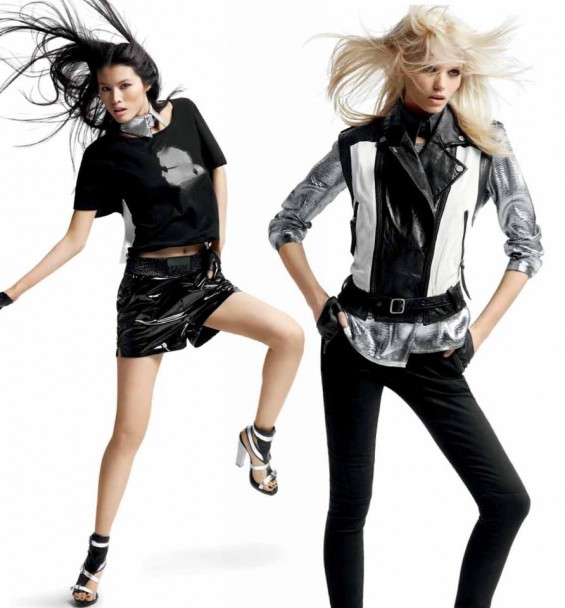 The premise of the collection is beautiful basics and stylish staples that embody Karl's own personal style. When asked about the line, Karl stated, "A white t-shirt, jeans and a jacket are three basic things everybody needs." And that is just what he has given us, classics with a fashionable, modern twist. In true Karl fashion, the collection includes his signature fingerless gloves, detachable collars, pleated leather minis and edgy leather jackets for that inner bad girl in all of us. With prices starting at just $65, you too can add a Karl piece to your wardrobe.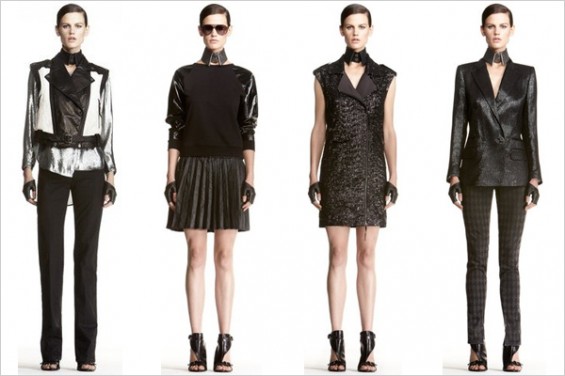 To celebrate the launch of his affordable-chic collection, pop-up stores were set up in stylish cities across the globe. The first 50 Karl-lovers to arrive received a free piece from the collection. And, one lucky winner at each location won a $1,500 Net-a-Porter shopping spree. Locations included New York, London, Sydney, Berlin and of course the glamorous "city of lights," Paris where Karl himself made a special appearance. If you missed all the Karl mania, be sure to stop by Net-a-Porter and swoop up one of these hot commodities before they sell out.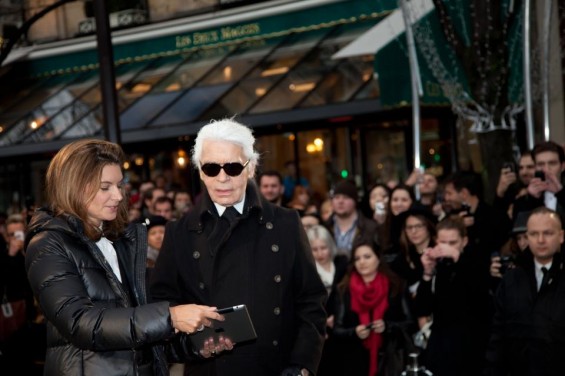 Written by: Stacie Fleming
Images courtesy of Karl Lagerfeld and Net-a-Porter