Shel. Couture is a bohème-infused, symbolic jewelry line that is a must-have for your spring wardrobe.  Founded in 2007 by San Diego Interior Designer Shelly Duke, this beach beauty's Spring 2013 sensual collection in Gold is inspired by the year of the serpent, Egyptian & Indian antiques, divinity, and an underlying Tribal influence.  On a recent trip to Paris for Fashion Week Autumn/Winter 2013, Shelly showcased her one-of-a-kind collection at a private trunk show in trendy Saint-Germain-des-Prés  to an exclusive group of fashion's elite.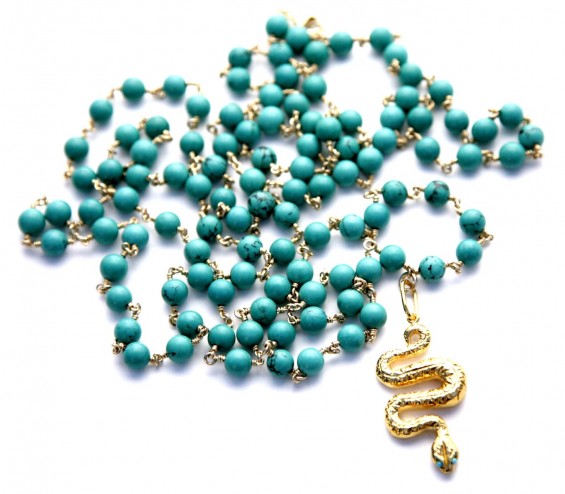 With an expert eye for color, scale and proportion, Shel.'s craftsmanship and artistry can be seen in each delicate, hand-made piece.  Shel. Couture demands dramatic lengths and draping with an emphasis on layers accompanied by statement icons & motifs like the Serpent and Ganesh.  Wearing Shel. Couture is about expressing a beautiful soul, and exuding luminous strength and radiant love in an effortlessly chic manner.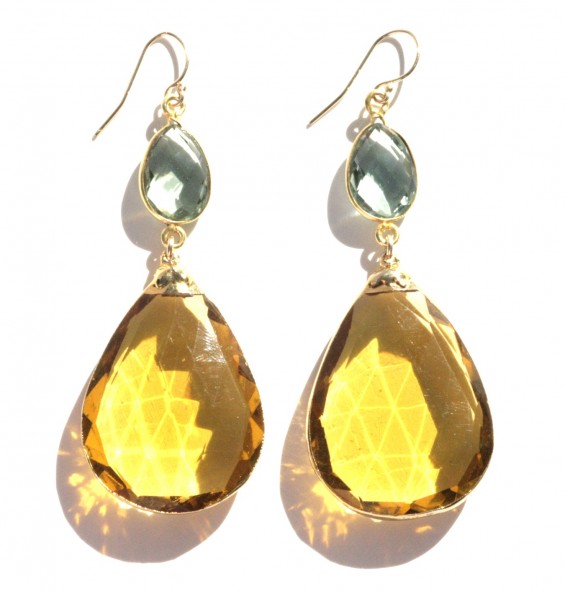 Whether you are in St. Barths or attending a fabulous Parisian soirée, Shel. Couture offers statement pieces that can be worn for any journey.  Our favorite pick for the spring 2013 season is the White Tribal necklace, with it's 22kt. gold capped howlite, a white-hot stone that will give your spring look a glamorous, modern-edge.  Be sure to check out Shel. Couture's Spring/Summer 2014 Collection in Paris at the next Vendome Luxury event in September 2013, or online at www.shelcouture.com.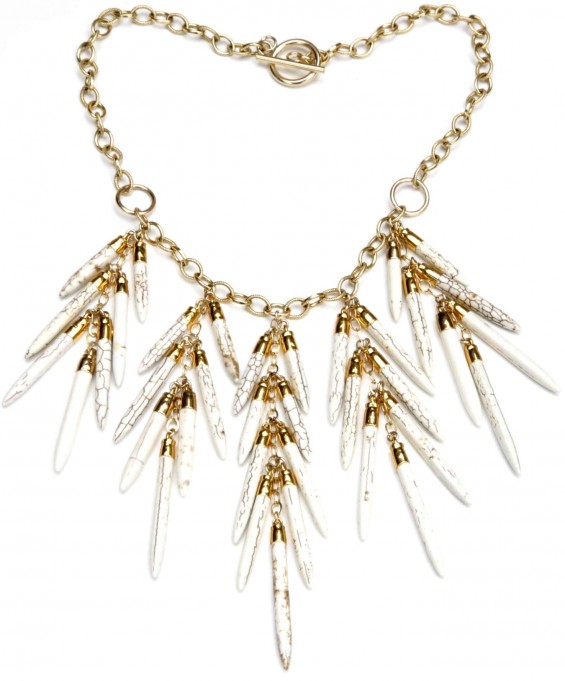 *Please note: For Shel. Couture's Upcoming Summer 2014 Collection, her new sustainable breathtaking Coral pieces will be released.  For each piece sold, including her starfish & sand dollar turquoise rings, new coral will be planted in the ocean in collaboration with the Coral Restoration Foundation.*
Written by: Stacie Fleming