A sight for soaring eyes, Mugler's autumn/winter 2013-14 collection honored the aerodynamics of prêt-à-porter. Creative director Nicola Formichetti and designer Sebastien Peigné's designs departed on a first-class journey, unveiling a sculptural and futuristic collection at Halle Freyssinet in Paris' 13th arrondissement.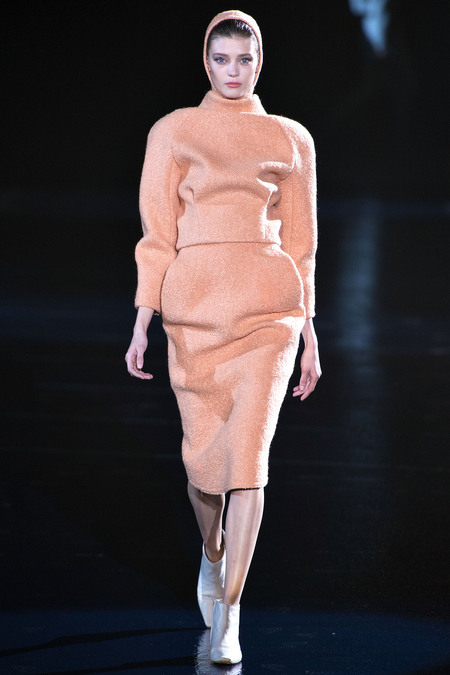 Reminiscent of Jacques Tati's cult-film Playtime, each look oozed modernity. The design teams' inspiration, however, was born in the past, influenced by the retro regality of the 1950s and 60s. The house of Mugler's on the wing designs encapsulate the present day femme fetale who travels well.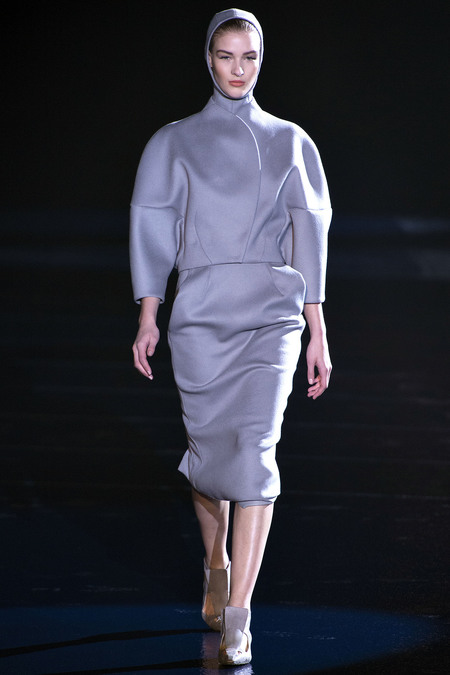 Sherbet orange and industrial muted gray, commanded the runway, while geometrical forms skyrocketed down the tarmac. Shoulders were rounded and skirts were narrowed, lengthening the body, and giving shape. Highlights included a peach stained mink coat paired with an Amelia Earhart style chapeau and a white mink crop sweater, the ideal ensemble when landing in Megève or Saint-Moritz.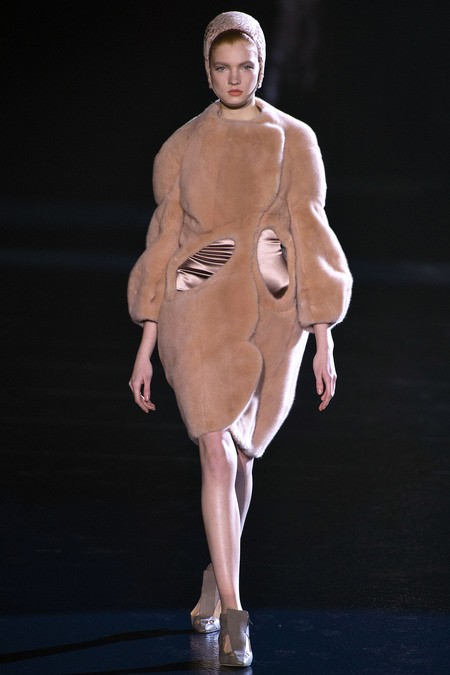 A Hitchcockian approach to creation, the Mugler woman is a jet-set: she is elegant, mysterious, notorious and irresistible. Both a flashback and flash-forward in time, Formichetti's piloted vision bears a creative mastery beyond his years and above the skies.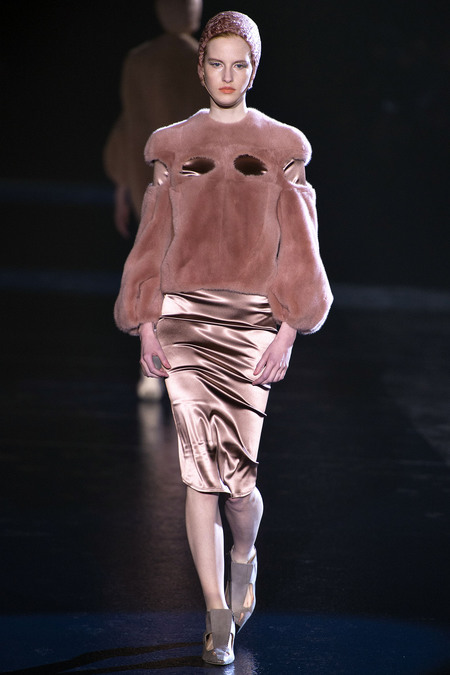 Written by: Chloe Rash
View the entire collection below…