The universe of Manish Arora is ever filled with colour, life and a distinctly Indian joy. It is as if his design process involves throwing silk, vermillion and mystery into a huge pot, adding sitar music and cumin powder, and emerging with pungent visions of beauty.
Inspired by a recent trip to Burning Man, Nevada, this season Arora explored Indian-Western fusion through a bold colour palette. Blues were plucked from nature; bright greens and black formed a base, accented by fluorescent orange, hot pink, neon green and mustard. Even more stimulating was the way the scheme was explored. Incorporated into glorious prints – from cloudy morning skies through to psychedelic sunsets, hues were expanded into meditations on light, with rainbow jewels sprayed across garments, and black square-cut stones set against vivid backgrounds.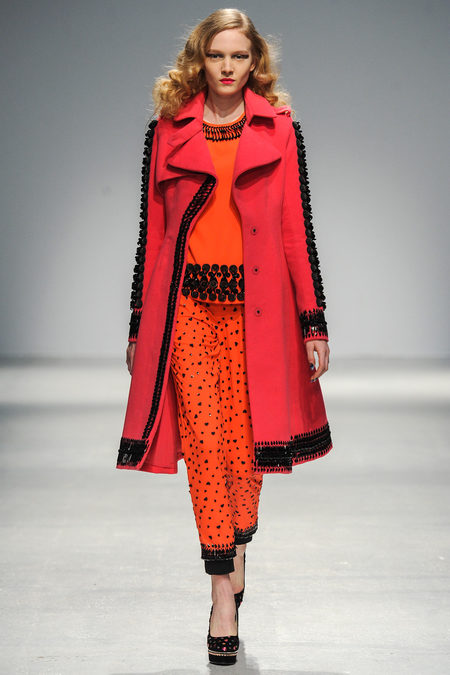 Moving between neoprene, cotton velvet, silk crêpe, nappa leather and Saga fox fur, the richness of the collection was augmented by quilting and embossing. Leather turbans, heavy gold jewellery, silk scarves, iridescent clutches and chains dripping from dresses gave the collection a luxurious exoticism.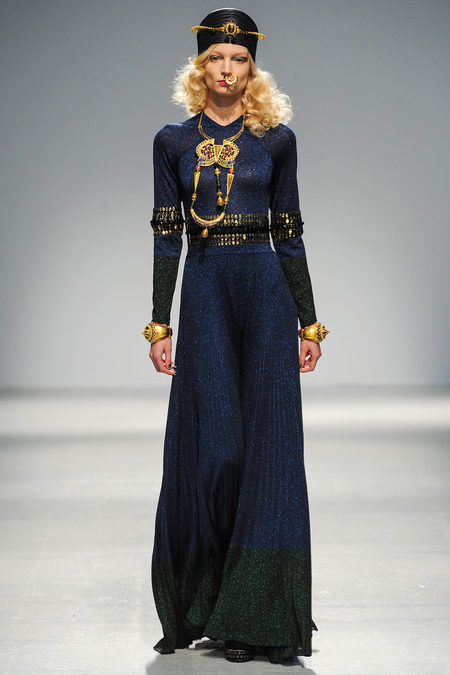 Set to the strong, psychedelic twangs of the sitar, Manish Arora's collection climaxed to a standing ovation. The energy was nearly tangible at the bright space in Palais de Tokyo, as fashionistas readied themselves to bejewel Winter 2014 wardrobes care of the decadent Manish Arora.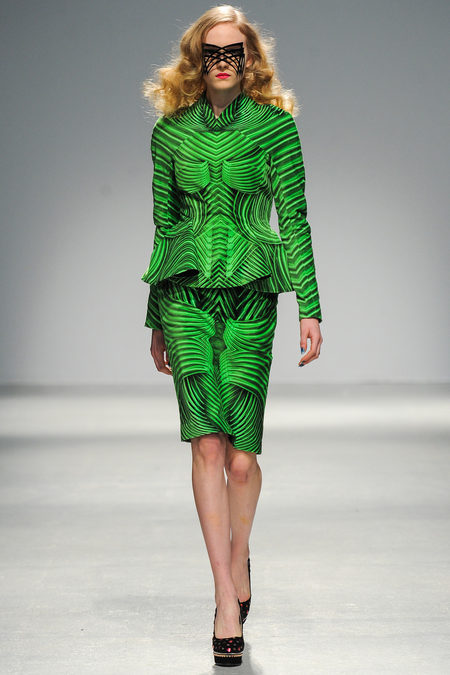 Written by: Symonne Torpy
View the entire collection below…