An expansive collection that really took variety to heart, Alexis Mabille delivered a bit of everything this season.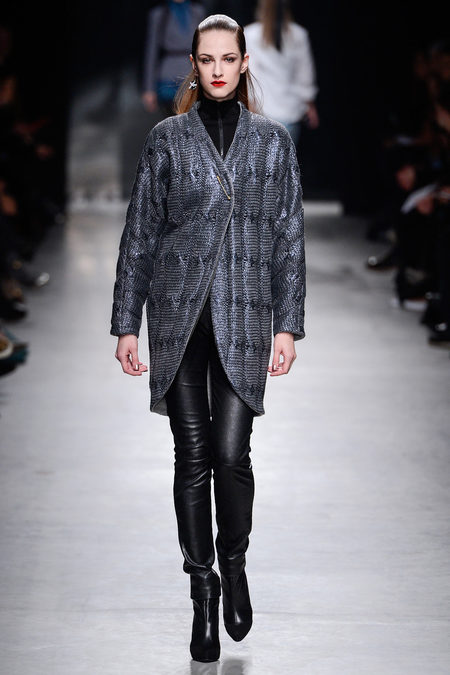 To begin, grey with accents of colour – red, green yellow – formed a narrative. This was welcome, after black and white bombardment from all corners this Fashion Week.  However, the story fractured into a plethora of paths as leather pants (the big item this season) stomped down the runway, and we were met with leopard print done in a variety of colours – from emerald green, to cream with rainbow spots, to tomato red.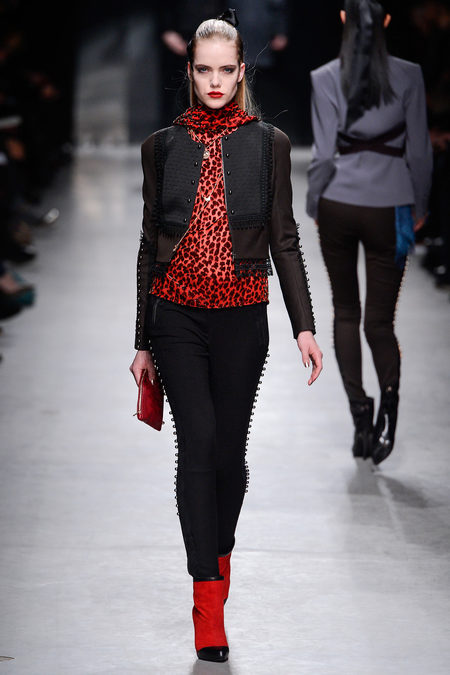 Zipper details and studs made their appearance, and so did light chiffon ruffs around necks. An open tassle-woven fabric motif came through at times, and a couple of dramatic black and white graphic dresses were also in the mix.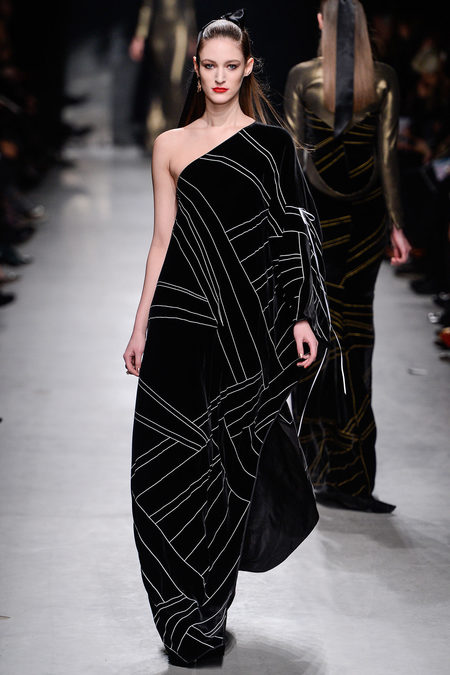 It was clear from Mabille that "the wake" was in – billowing chiffon skirts, down to the floor held dramatic effect. Unfortunately, opting for a traditional catwalk throw back, the collection ended with a wedding dress – a rather unflattering piece in iridescent white that clung in the wrong places and swam around its model's heels.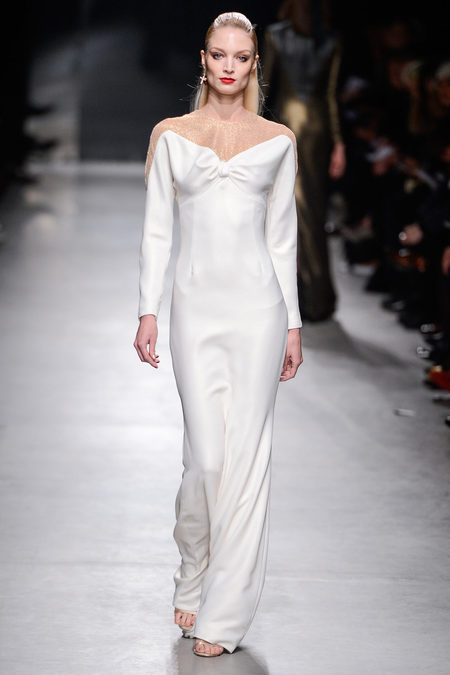 Sleek, refined styling, topped with a black satin hair ribbon was an attempt to make the collection more cohesive, however it didn't quite gel as a whole. The designer certainly presented some great options for Winter 2014, and we concede that this was a stellar show for the buyers.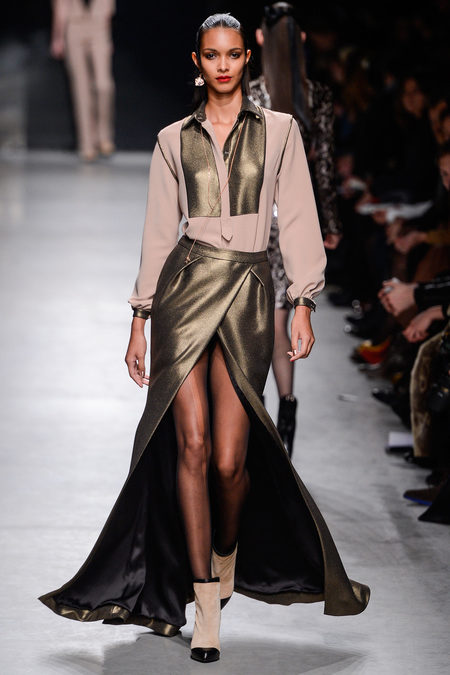 Written by: Symonne Torpy
View the entire collection below…
Images courtesy of Style.com