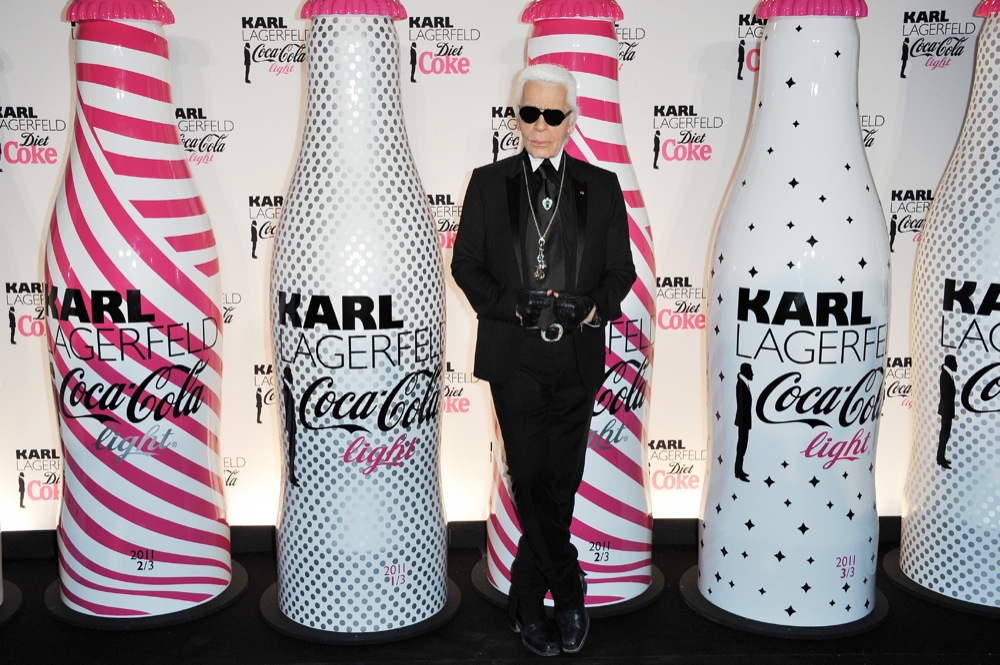 Karl Lagerfeld stylized Coca Cola Light! On Thursday, April 7, Karl and friends celebrated the launch of the new, limited-edition Coca-Cola Light bottle at Restaurant Le Georges (at Paris' Centre Georges Pompidou).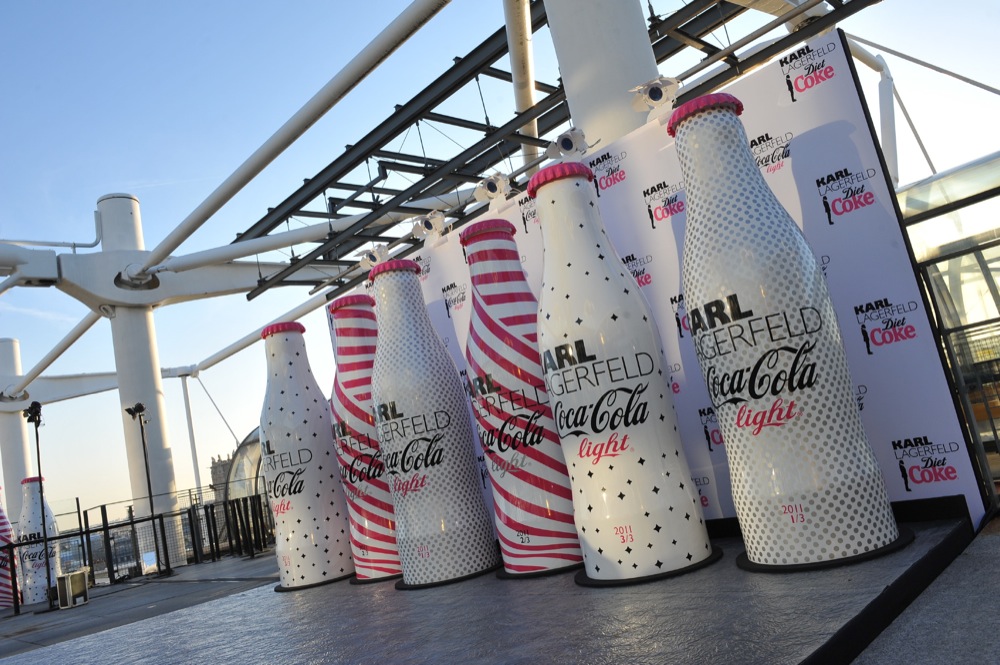 And who better to serve this couture cola than Karl himself? There was a myriad of Karl clones serving the chic new bottle to the partygoers.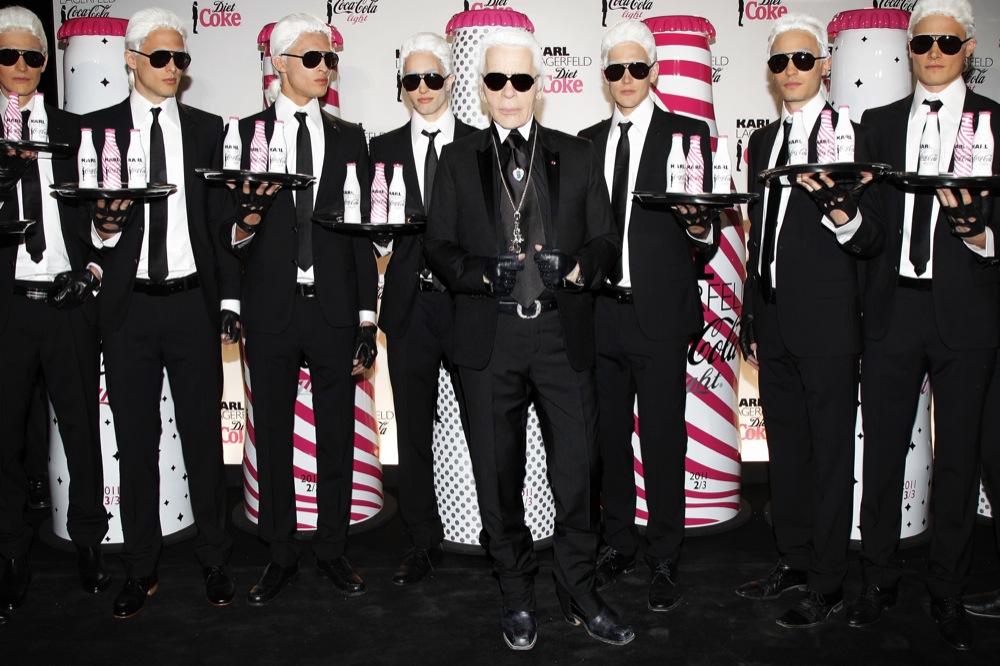 Audrey Marnay, Lou Douillon, Beatrice Rosen, Amanda Sthers, Uffie, Lou Lesage, Caroline de Maigret, Nicole Trunfio and Lily Cole all came out for the unveiling of the new bottle adorned in fabulous Karl frocks.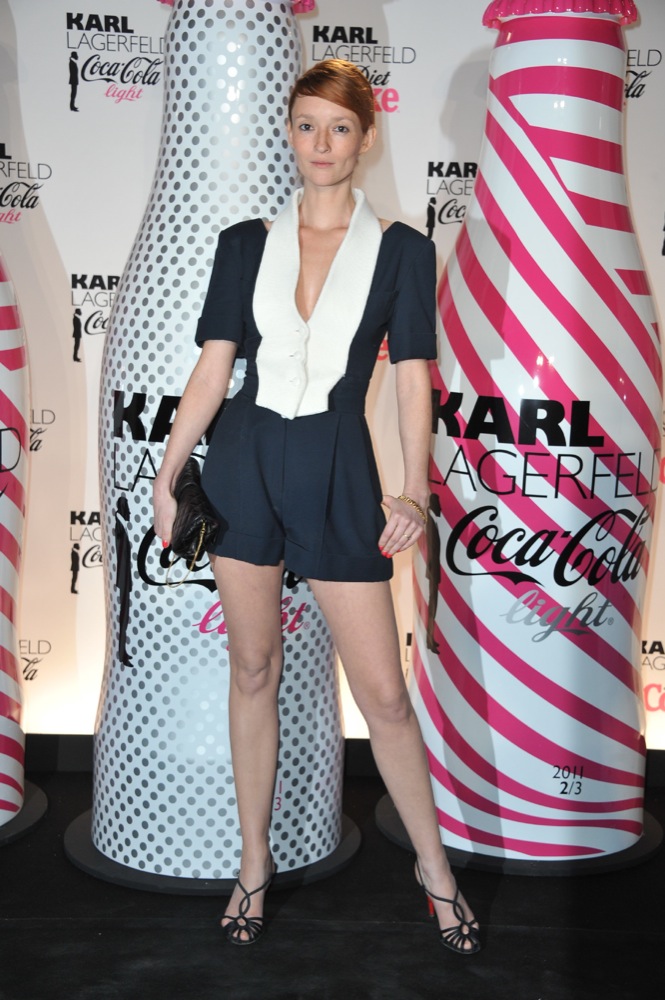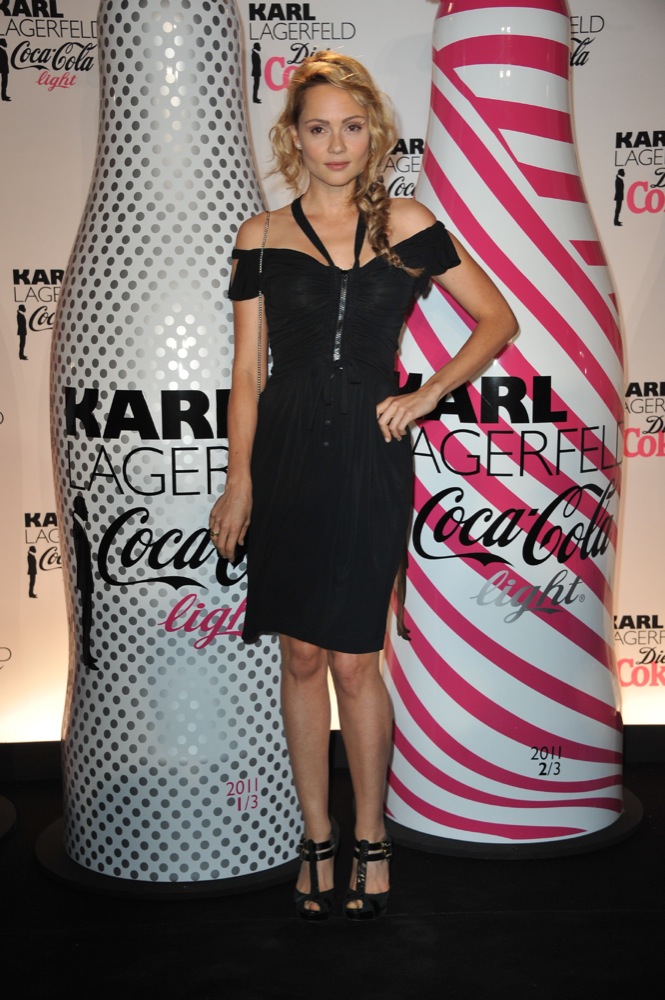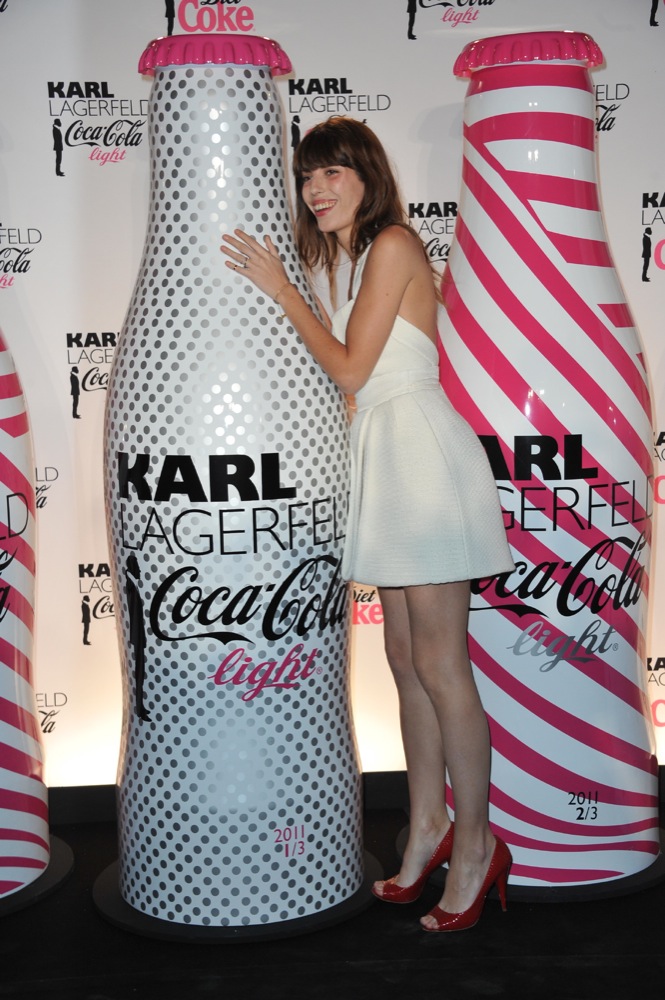 Karl not only designed the bottles, he also shot their ad campaign, using three of his favorite models (Heidi Mount, Jeneil Williams and Coco Rocha).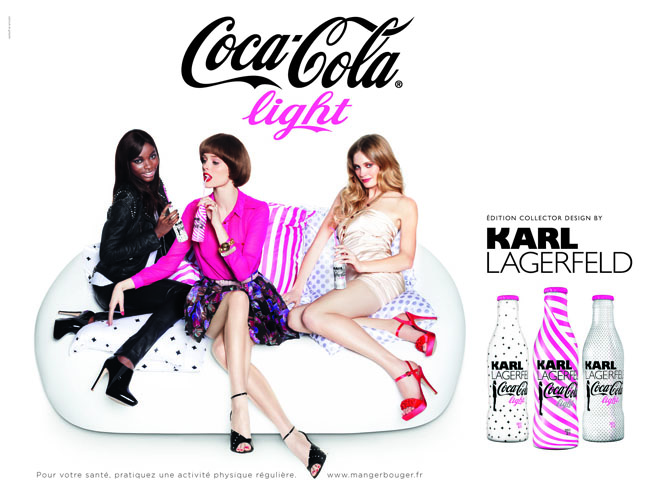 The glamorous bottles are all part of the 'Love It Light' campaign and will be available individually or as a set in an exclusive prism-shaped collector's box. These fashionable fizzy's are available beginning in June.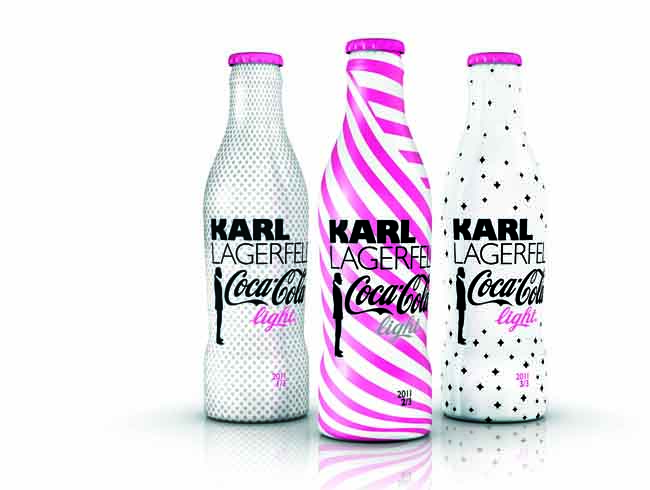 Check out all the pictures from the party below…