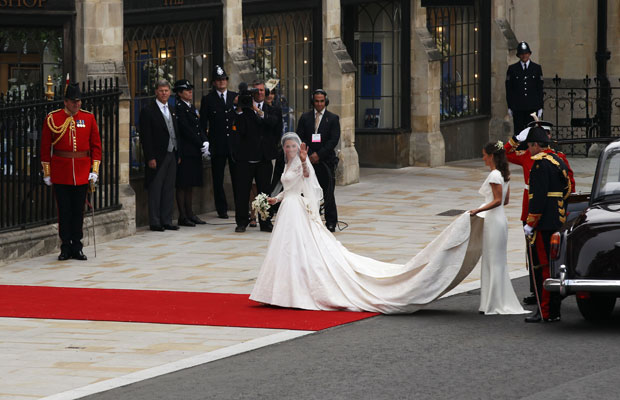 Today, all eyes were on Catherine Middleton — and her royal dress immediately became history in the making. Britain's Sarah Burton, creative director at Alexander McQueen, designed the gown, a magnificent ivory ensemble with lace floral details, impeccable tailoring and a plunging neckline. Reminiscent of a modern day Grace Kelly, Kate looked absolutely spectacular as she arrived at Westminster Abbey.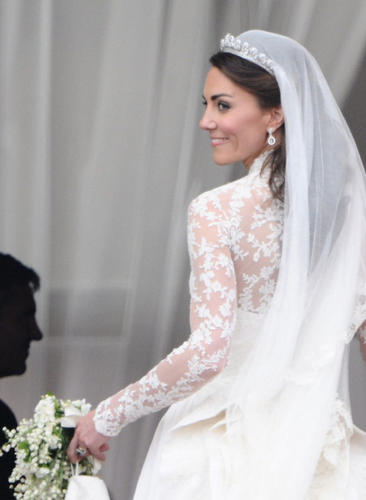 [youtube=http://www.youtube.com/watch?v=poFPiYPxu-M]
As grandeur as the event itself were the hats many of the guests adorned. Hats were the must-have accessories for the royal affair. Philip Treacy's creative talent was abundant as 36 royal attendees wore his brilliant hats. Sophisticated, colorful, sculptured and outrageous, the hats were as much a conversation piece as anything.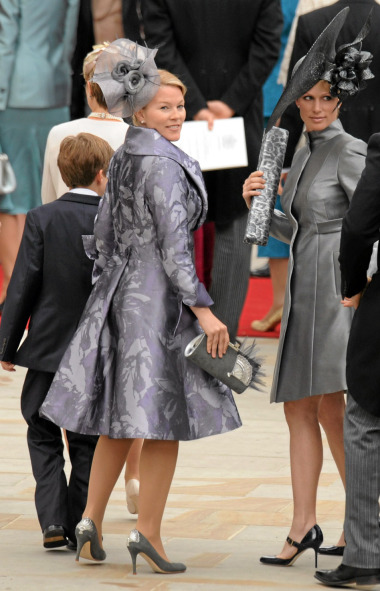 Princess Beatrice and Princess Eugenie were a dashing duo in their Philip Treacy hats. Beatrice accented her beautiful Valentino coat with a bow-like blush colored hat while Eugenie wore an electrifying blue hat with flowers and feathers to match her Vivienne Westwood suit.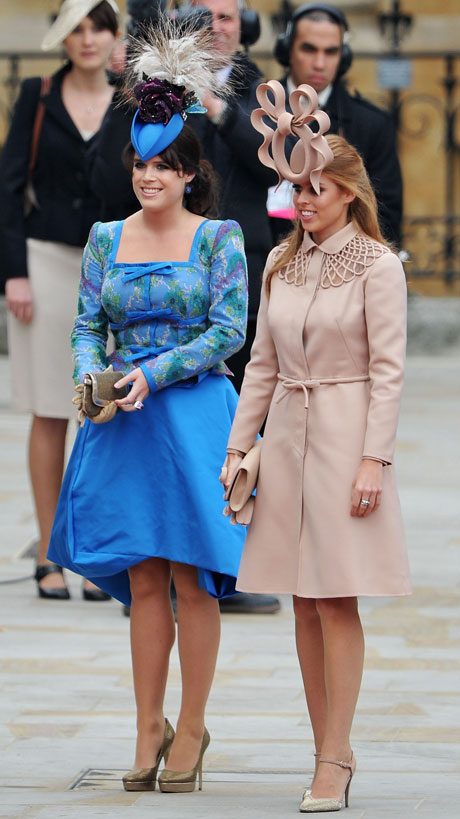 Expectant star Victoria Beckham wore a navy dress from her own collection and paired it with an exquisite Philip Treacy hat. Her handsome husband David looked quite dapper in his Ralph Lauren suit and Philip Treacy traditional top hat.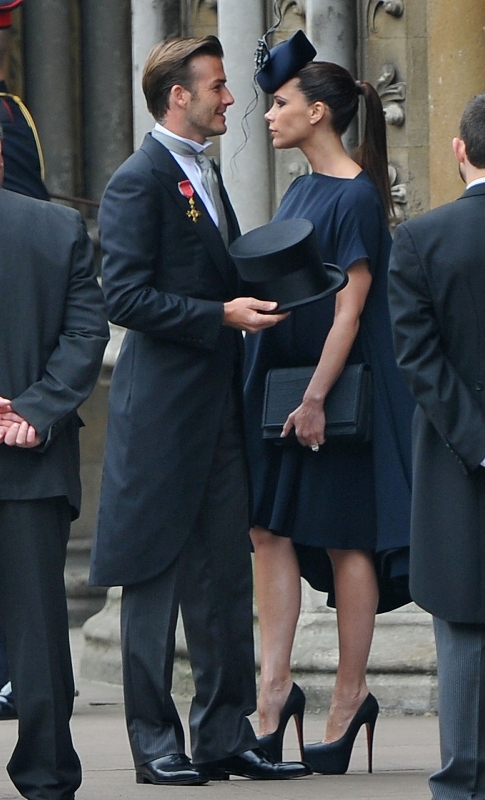 Elton John wore a purple tie with an ivory waistcoat, while his partner David Furnish wore a light-gray tie and light gray waistcoat.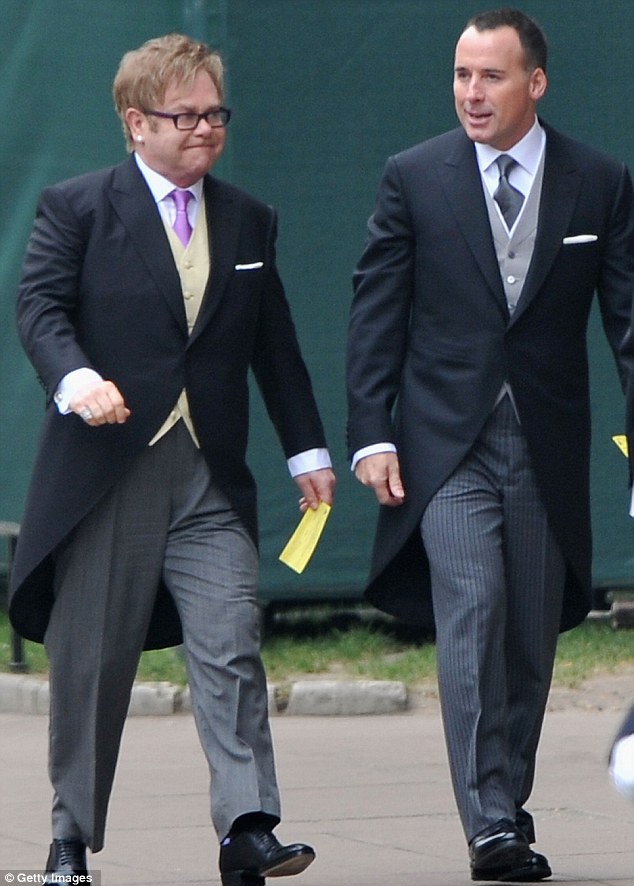 Choosing that perfect outfit for today's star-studded event was crucial. Sarah Burton hit a home run with Kate's ravishing dress. It was a monumental day in many ways, including in the world of fashion.
All photographs courtesy of Getty Images