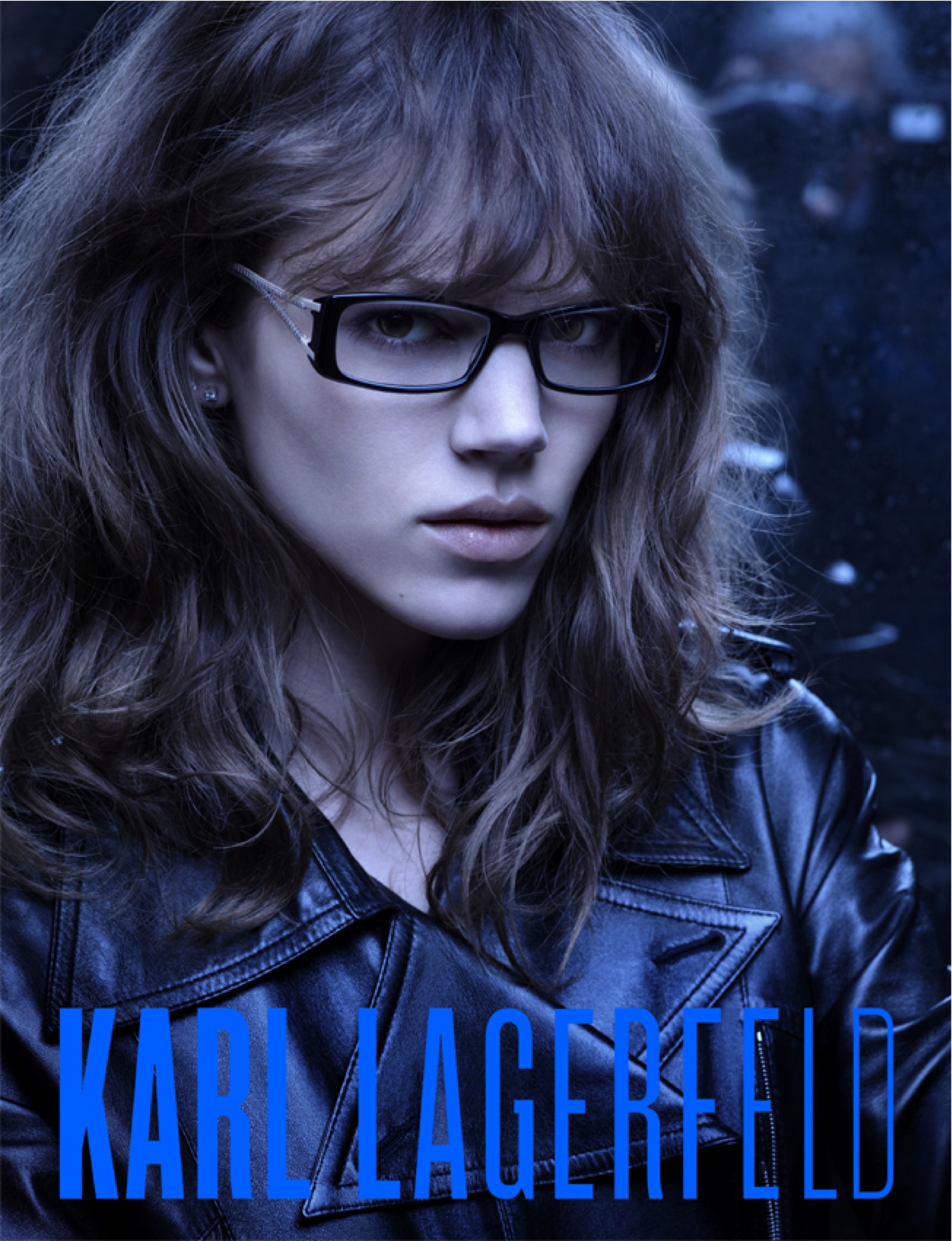 Karl Lagerfeld's 2011 eyewear collection captures a sophisticated modernity and urban chicness. Karl brilliantly photographs his two muses Freja Beha and Baptiste Giabiconi creating a provocative and intense mood in each image. The seductive dark images are brought to life with electrifying blue dripping from the pages.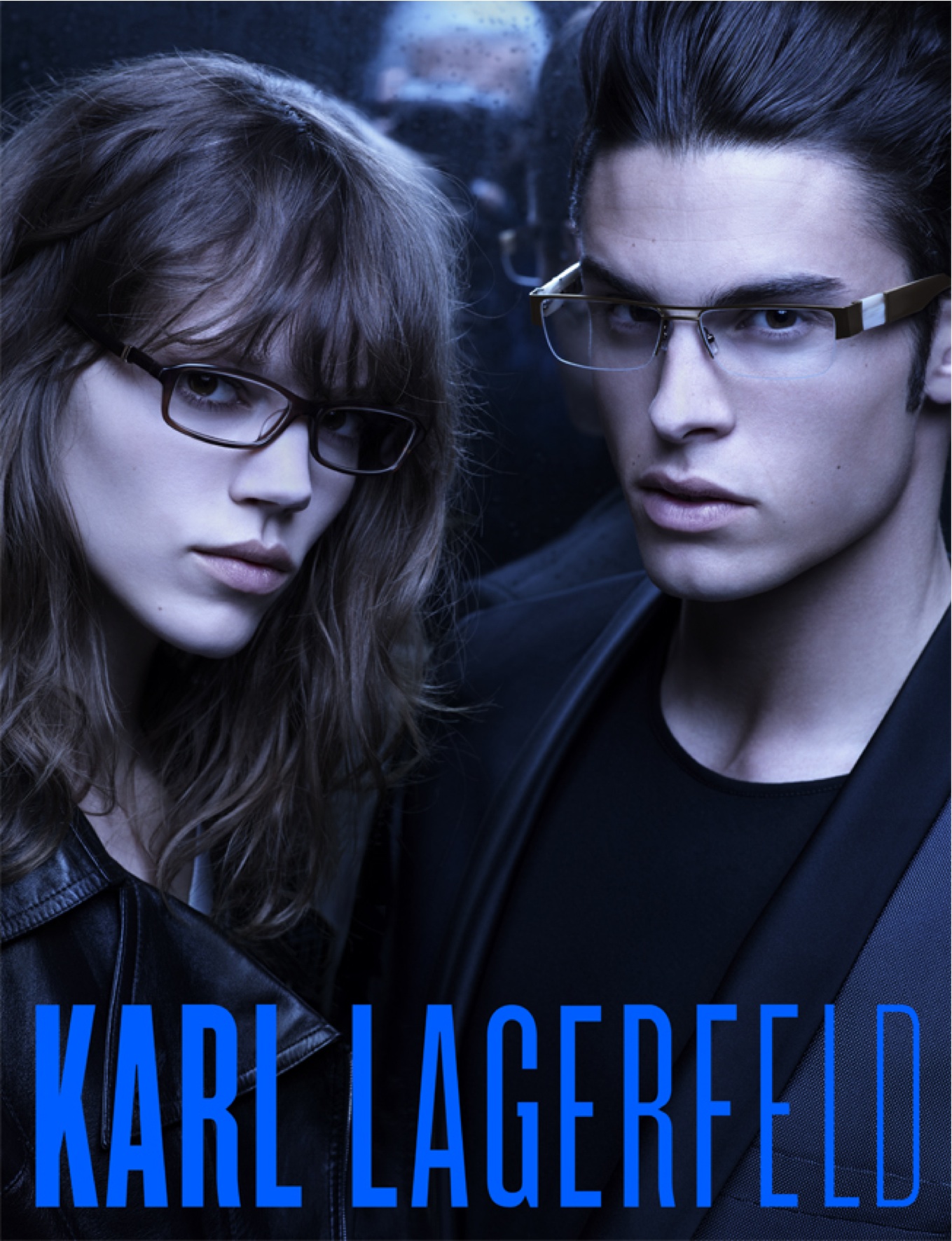 The sun and optical collection illustrates the extraordinary craftsmanship of each piece with its incredible Karl Lagerfeld design aesthetic. Turning his attention to metal frames this season; Lagerfeld offers variations of the classic aviator, bold masculine styles, amplified mixtures and dramatic oversized frames for women. Each sunglass frame features Karl's personal signature on the lens.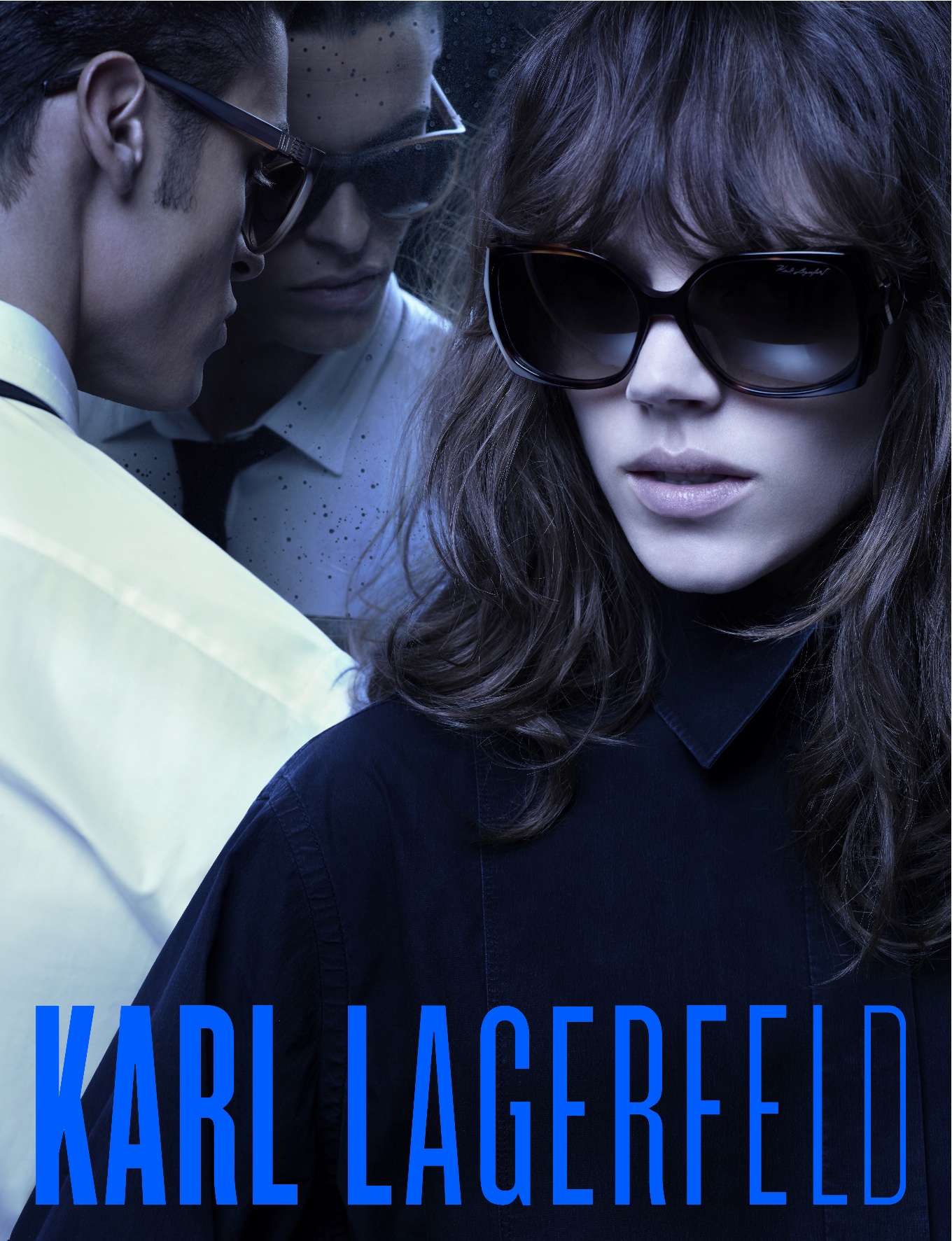 Look a little closer and you can catch a haunting glimpse of Karl in the reflection of the mirror while he is working his magic. The subtle juxtaposition creates a unique, sultry and ominous photograph.