"We enable storytellers to tell their stories, said Scott Hilier founder and president of The European Independent Film Festival (ÉCU). He goes on to say it takes courage, hard work, passion and a dream to make a film and then project your soul on screen. The essence of our festival is the raw emotion we evoke and the reactions and discussions that ensue afterwards."
What began as a "light-bulb" moment in the middle of the night 6 years ago, Scott Hilier and his team have since developed into an incredible platform that is committed to being at the center of discovery, promotion and projection of the very best independent filmmaking talent from around the world. On April 1, 2 and 3 ÉCU will showcase 77 films from 26 countries in Paris that demonstrate quality, innovation and independence in both form and content.
The transcontinental festival has twelve categories of films in this highly esteemed competitive event. While ÉCU's goal is to bring worldwide attention to European independent filmmakers, there are also four foreign categories open to independent filmmakers from the Americas, Africa and Asia. Joel Mandina, public relations manager of the festival, says, "The European Independent Film Festival is quickly becoming one of the premiere entertainment and cultural events in Europe." Click here to purchase tickets and view screening locations or you can purchase tickets at www.digitick.com.
ÉCU's films encapsulate creativity, diversity, beauty, insight, imagery, passion, heart and soul. There is something for everyone. Below are some highlights from this year's compelling films. Click here to browse through all of the films and trailers.
April Chill, student film directed by Tornike Bziava
At 4 o'clock in the morning, on April 9th 1989, the Soviet troops violently quelled a peaceful demonstration in Tblisi (Georgia). 22 innocent lives fell victim to this atrocious act. APRIL CHILL tells the story of the awakening of human instinct in a Soviet military service man, thanks to a young Georgian dancer.
Cairo Exit, feature film directed by Hesham Issawi
This slice-of-life tale takes place in the life of an 18 years-old Amal Iskander, an Egyptian Coptic girl. During one of her delivery jobs on a battered scooter between homes and businesses the scooter is stolen. Her boss fires her. She wonders of her future after revealing to her sullen, unemployed boyfriend, Tarek, that she's two months pregnant. Tarek is disturbed by the news and informs her that he's leaving the country by way of boat for Greece. He gives her the choice; either leaves the country with him or have an abortion.
Salam Rugby, documentary directed by Faramarz Beheshti
In 2004, the first women rugby class was organized in Tehran. A Few months later, Ahmadinejad was elected president of Iran. Over a 7000 Km journey, we meet some of the women who are trying to learn this new game, despite the Talibanization programs, introduced by the new president.
Jesus comes to Town, dramatic short directed by Kamal John Iskander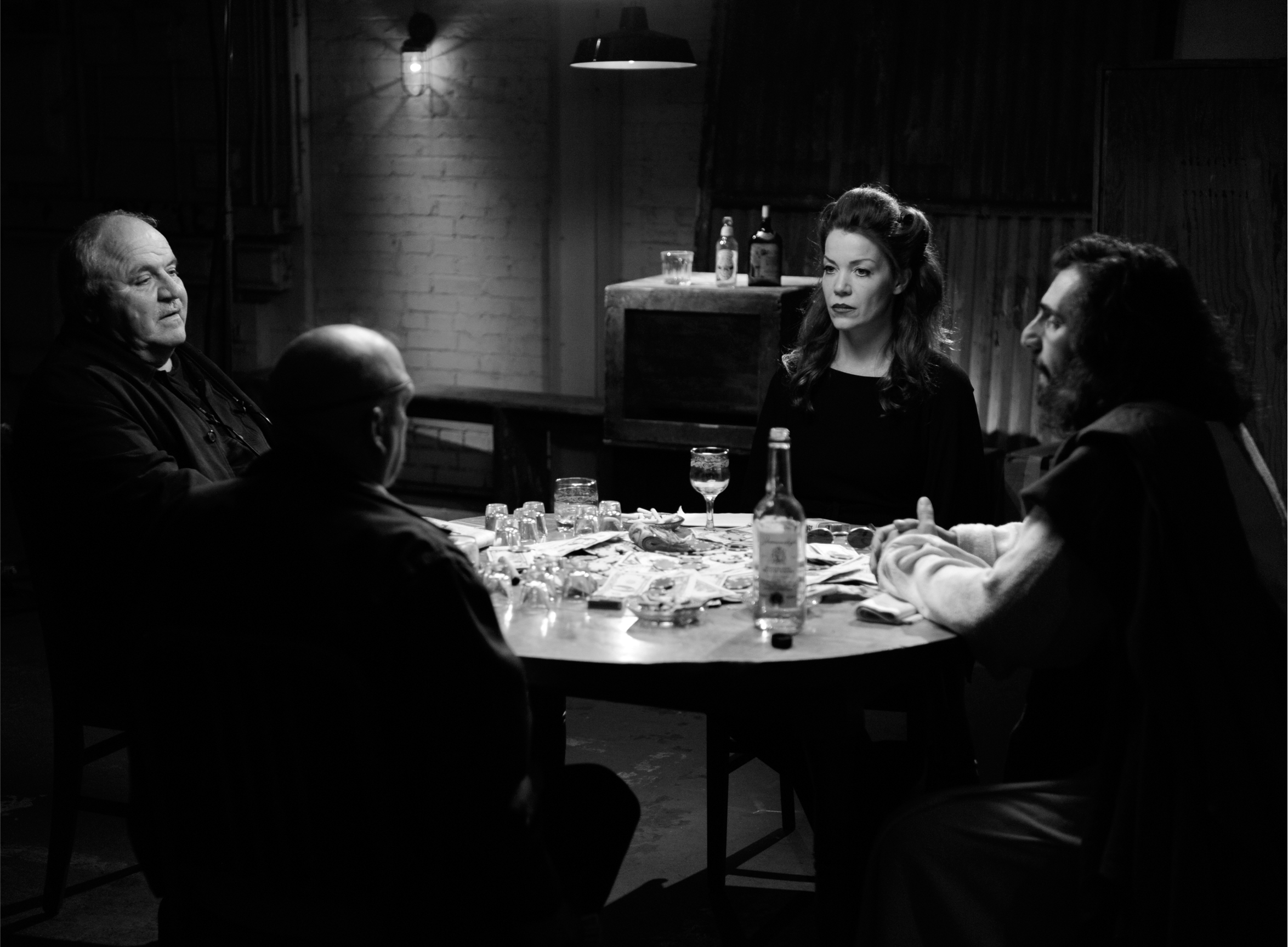 A group of underworld gamblers hang out at King Henry's Social Club, on the wrong side of the tracks. Eyeball O' Reilly, Darlin' Lil, and The Man – the best card shark in town – are in the middle of a cash game when a local street hustler, BedHead Ned, arrives with some smokes, whiskey, and the word on the street. He alerts them that the Messiah's in town and he's one hell of a card shark.
Beatles Stories, documentary directed by Seth Swirsky
A huge fan of The Beatles growing up in the 60s, Seth Swirsky filmed people, famous and not, who had a personal story about themselves and the "Fab Four". The project resulted in some never-before-heard, "Beatles Stories."
The festival is an incredible platform for these dedicated filmmakers and storytellers. Join them this weekend and view the incredible heart and soul of these filmmakers while being moved and inspired by their riveting stories.