As the designer Julien Fournié ran a Mercurian- shoed lap around the catwalk at the finale of his show, he wore the spirit of the collection on his face. Injected with whimsy and rebellion, Fournié was defined by high skirt slits, focal point detailing and covetable ornamentation.
Boxy millinery and edgy hair from the orient complemented bold black and white graphics, oscillating towards fluid monochrome Japanese prints throughout the show. Embellishments were hyper feminine, from lace cutout backs to sequin encrusted wristbands and spidery sleeve-caps resting on the shoulders of several of the dresses.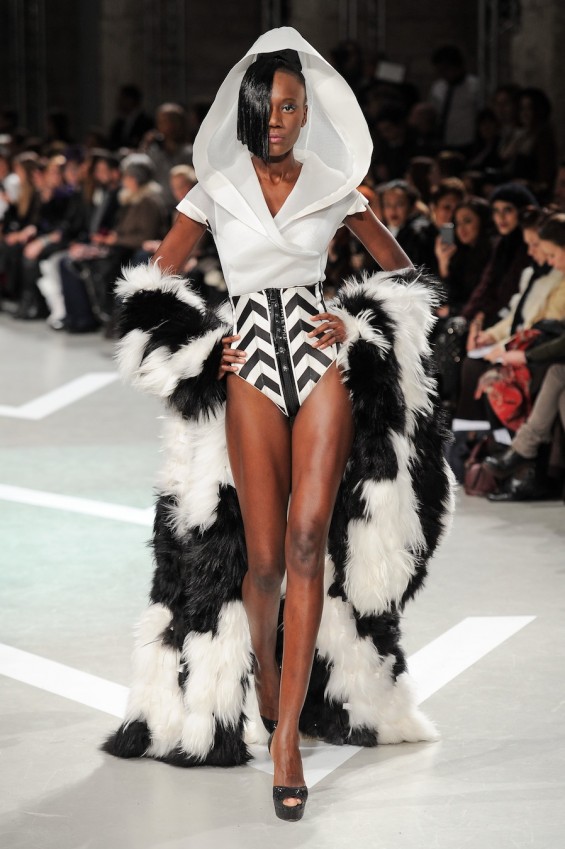 Worthy of mention were the beautiful Walter Steiger heels that accompanied the collection, gently curved to repeat the motif cut by a woman's figure, and conjuring up another level of sensuality. Unfortunately, the physics of the stiletto weren't as sympathetic to Julien's women as the aesthetic philosophy, and had his models tottering half-terrified down the catwalk. This, with the exception of the applause-worthy model who wore pregnancy proudly, and eschewed her heels for a triumphant bare-foot walk.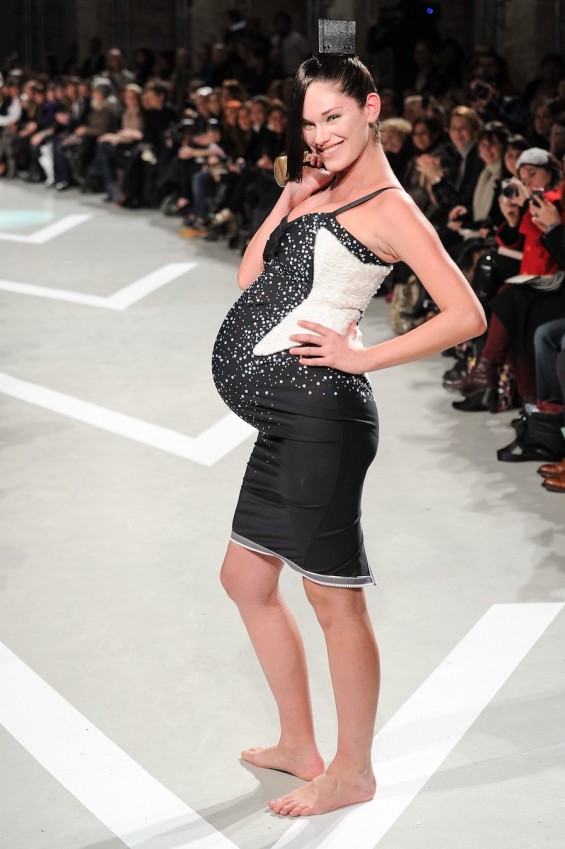 There's a lot to be said for a well curated show. Spectators enjoyed dramatic inhalation – Valentino-esque billowing gowns cut in leather, boxing-ring-ready chiffon hoodies and plastic feathers worked into sparkling chiffon. We took moments to exhale in between, over an LA-style velour suit and skin-celebrating separates paired with sleek leather pants.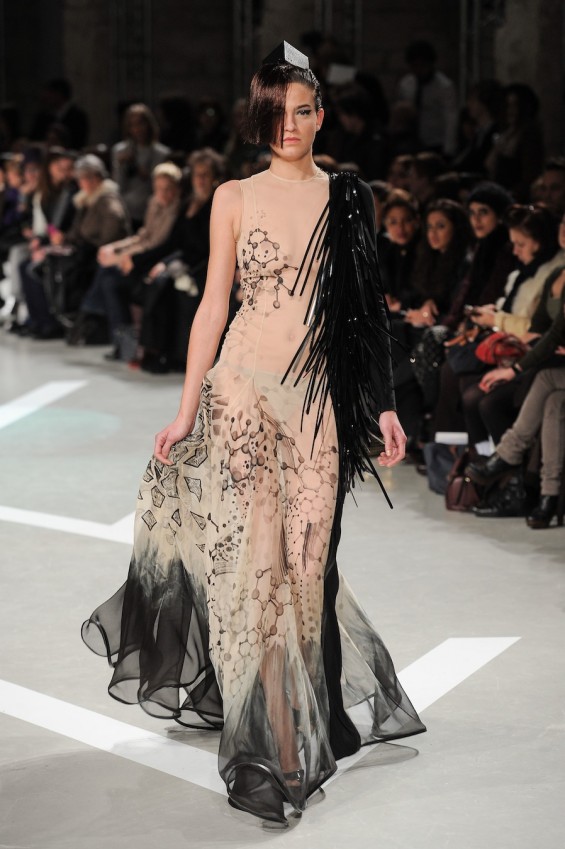 On reflection, we did pause to consider if the fit of the garments could have been slightly better, if the slits in the skirts hadn't been a tad vulgar or if the fabric choice toed the line away from couture into costume. However, it wasn't long before the humour of the designer carried us away from our misgivings and we left the show with one question… how to integrate Fournié's inspiring metallic tailcoat into our wardrobes for the new season.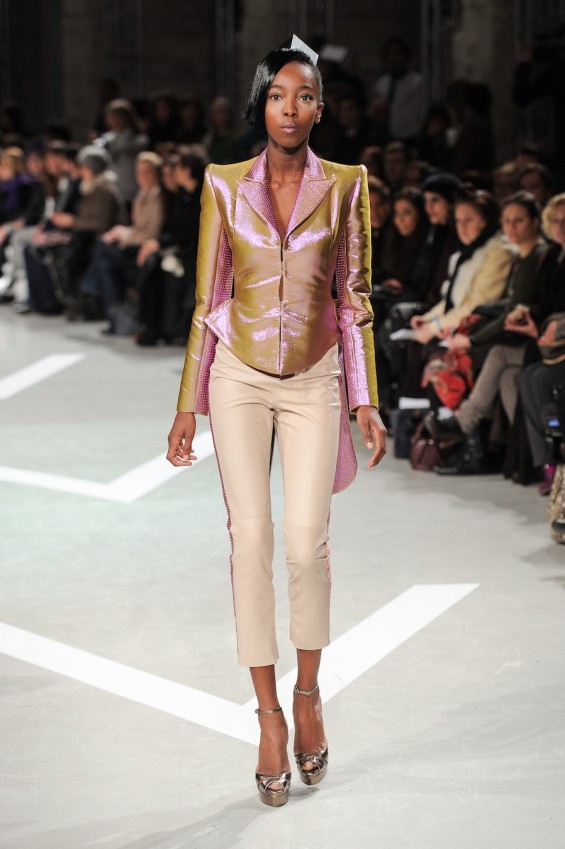 Written by: Symonne Torpy
View the entire collection below…
Images courtesy of Julien Fournié