An elegant woman is always in need of an exquisite dress, a gown that lingers and drapes in all the right places.The diaphanous decadence that was Elie Saab's Spring/Summer 2013 collection delineated the oh-so effeminate woman.  The front row, like the collection, captured the essence of youth and female performance. Guests such as French actress Anouchka Delon, Lagerfeld muse Tallulah Harlech, and burlesque veteran, Dita Von Teese, were in attendance.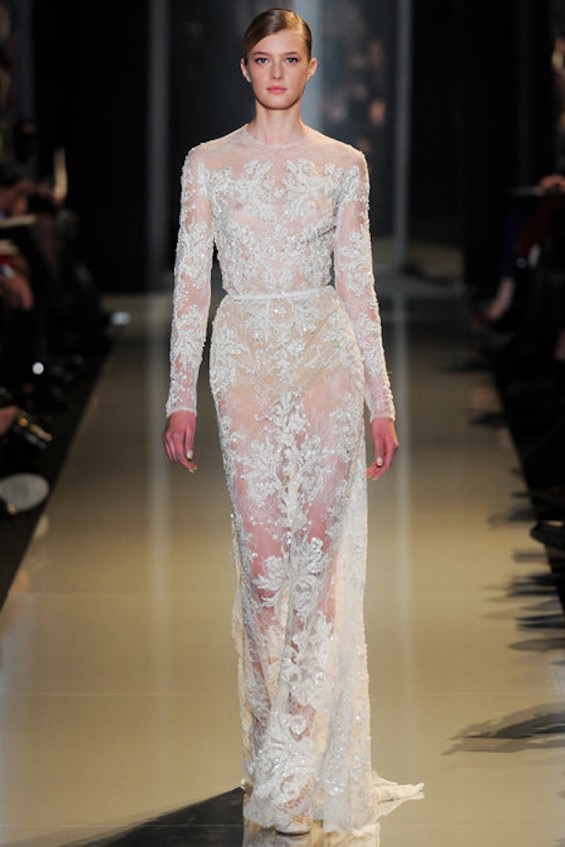 Saab's an "Ode to Delicateness" honored wispy whimsy by examining various facets of fluidity through transparent lace interwoven with strokes of ivory and pinkish gold. Georgette fabric painted with sequins and Neo-Baroque emblems lined the runway.  While, the venue — Le Pavillon Cambon Capucines's mirrored walls heightened Saab's extravagant gowns from every angle.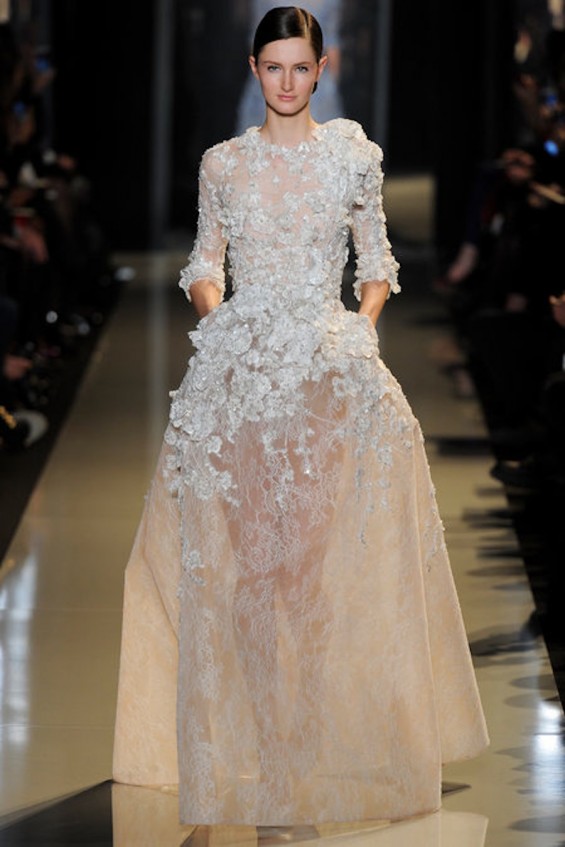 The collection was a sumptuous visual vignette; a fragile and mesmerizing still-life that displaced the audience into the world of the feminine. I watched as the models gilded down the runway like goddesses of epic style and grace. I delighted in Saab's embroideries; his exquisite use of shantung silk, fused with lace petals and floral patterns which created an emotionally infused (almost nostalgic) body of work.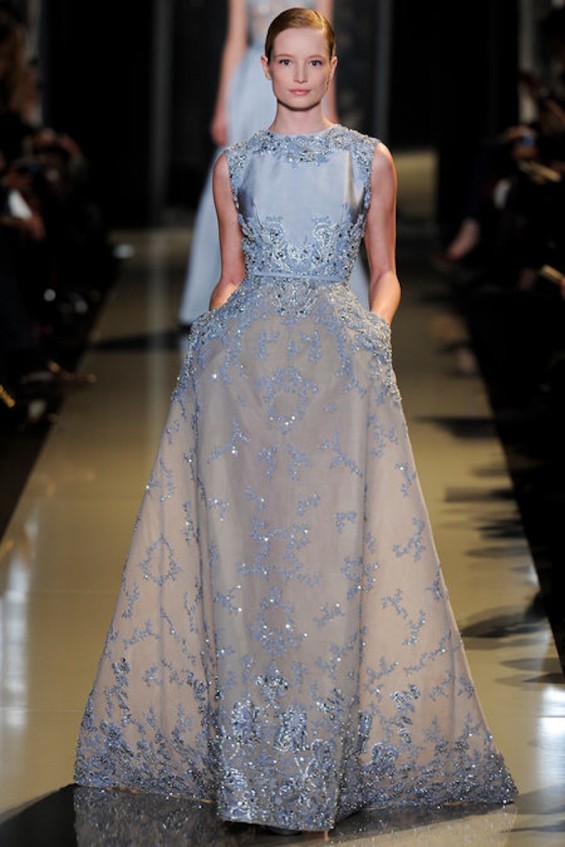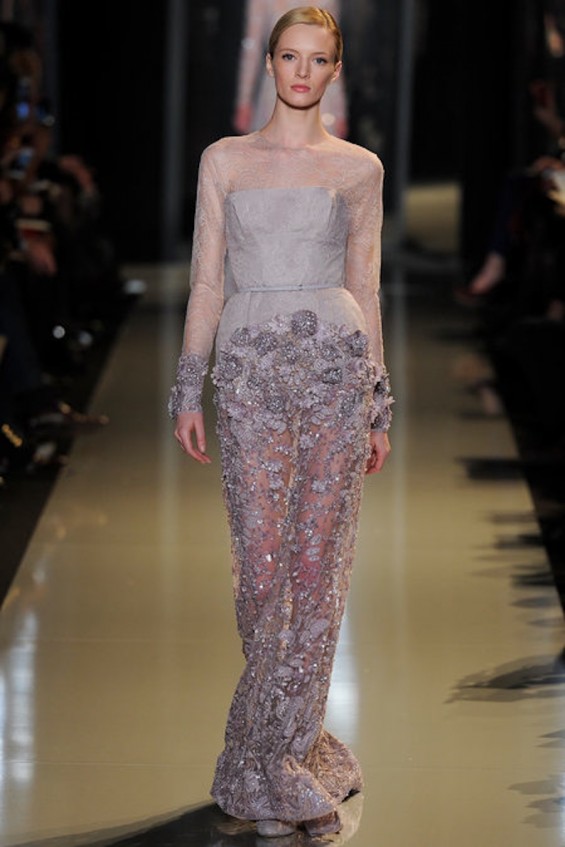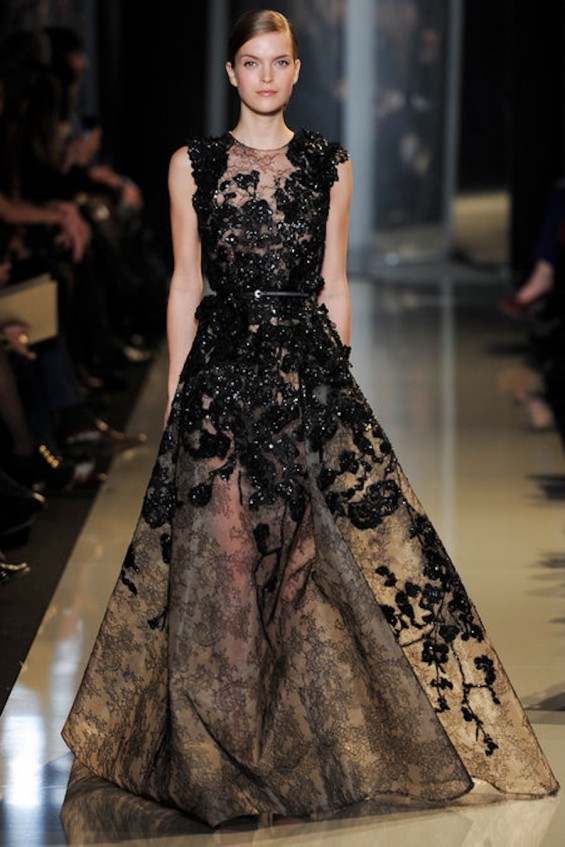 A champagne lace bridal gown had every unwed woman in the audience planning her nuptials. The wedding gown was ethereal and grand, luminous and highly feminine: the perfect ode to delicacy.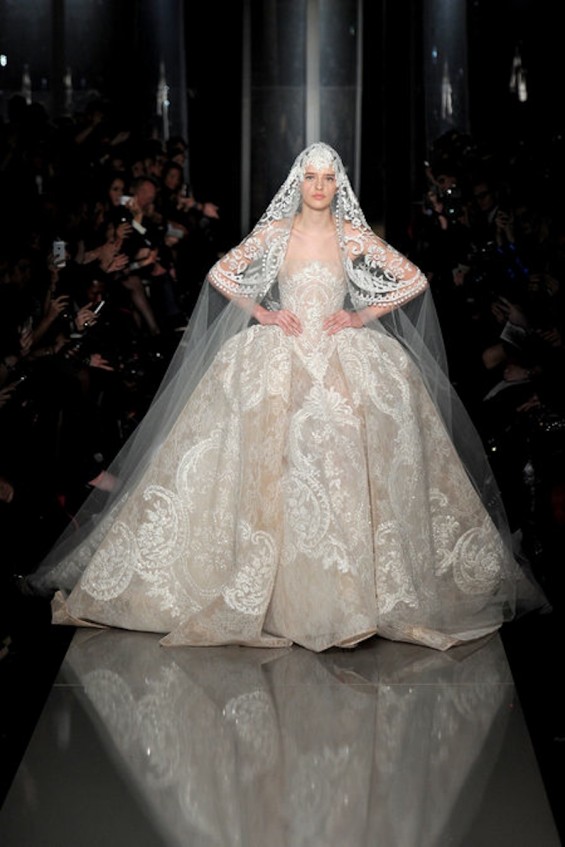 Written by: Chloe Rash
View the entire collection below…
Images courtesy of Style.com