Take a walk through the enchanted forest—Karl Lagerfeld had the audience spellbound with his woodland fairytale couture collection. Reminiscent of a scene out of the Globe Theatre, the Grand Palais was transformed into a circular outdoor amphitheater. Nymphets and mystical sirens slinked through dense shrubbery showcasing romantic ensembles as poetic as a Shakespearian play.  A perplexing melancholy mood filled the air that beautifully captured the dark undertones of the lavish collection.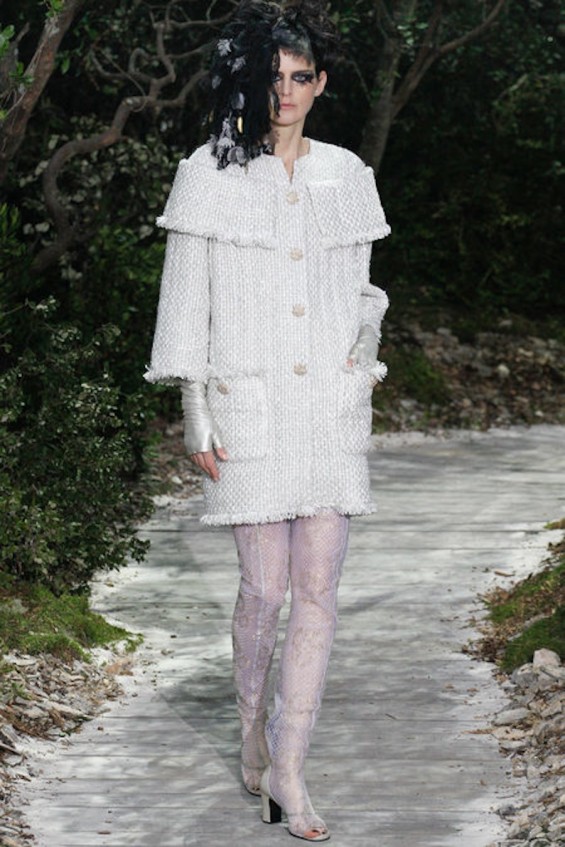 Ravenesque models, as though birds in the woods, wore dark feathered lashes, while delicate foliage fell from their tresses. Tailored tweeds shimmered as they opened the show, giving way to the framed shoulder frocks that followed. With voluminous intent, the framed look beautifully enveloped the shoulders, accentuating the neck, without adding extra bulk. Lustrous whites and silvers reflected off the forest shadows, and were the perfect prelude to the enigmatic evening looks. As Lagerfeld aptly said, "Shine is beautiful for the summer, it lights the face." Gowns embroidered with feathers, and bold florals illuminated the night with the precise placement of shine.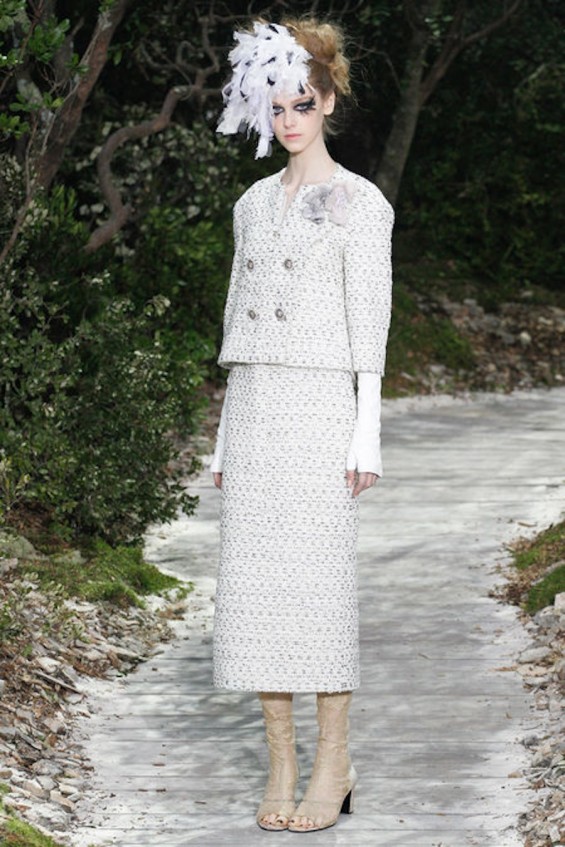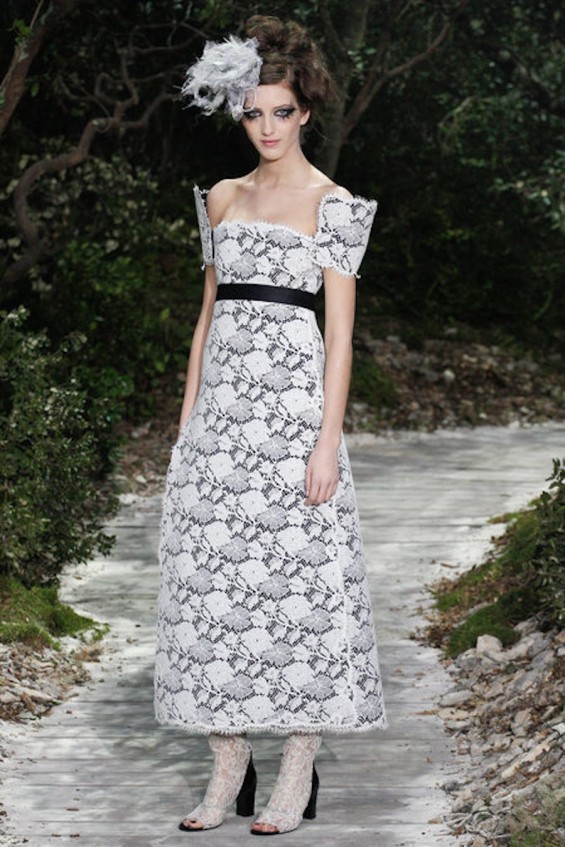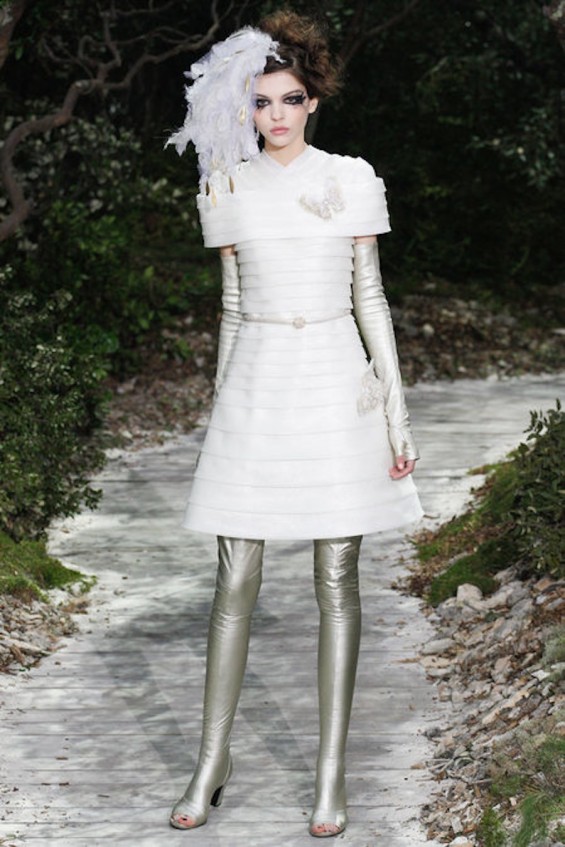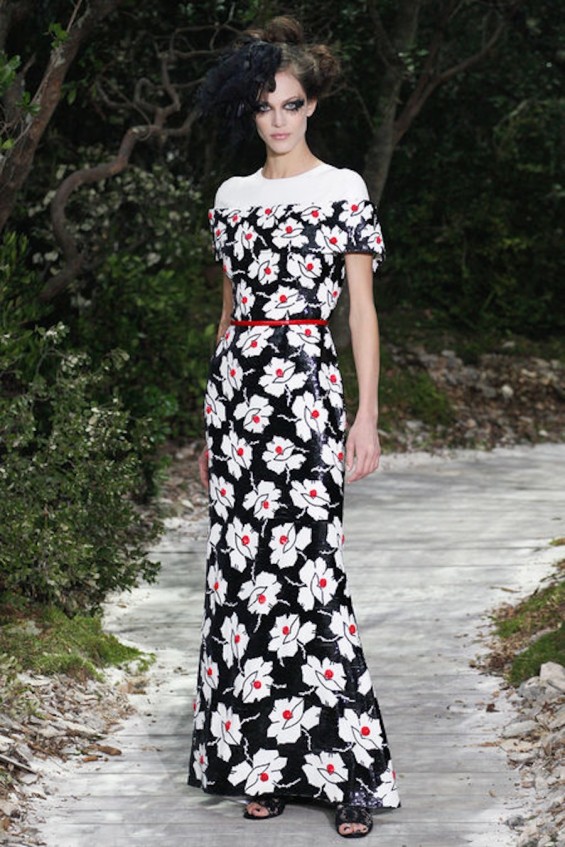 The finale—two blushing brides in stunning off-white feathery, lace gowns, and his darling godson Hudson graced the stage. A political statement or maybe just a Delphic pronouncement; either way, Mr. Lagerfeld gave us an opulent and provocative culmination as well as collection.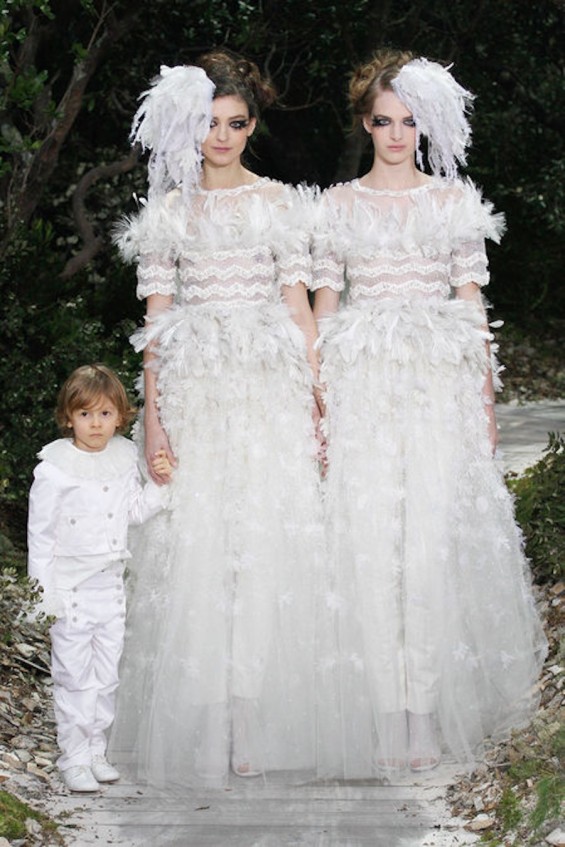 Written by: Stacie Fleming
View the entire collection below…
Images courtesy of Style.com