Joyeux anniversaire Le Bon Marché! Paris' luxurious Left Bank department store is celebrating its 160th anniversary in style with the legendary French fashion icon Catherine Deneuve.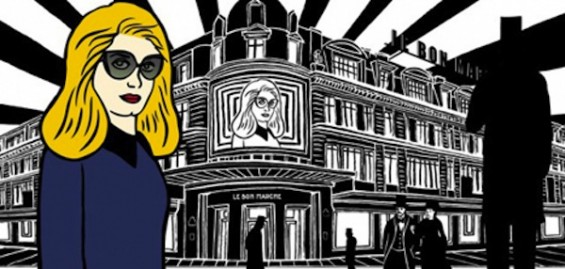 Historically, Bon Marché is the first French department store. It was founded in 1838 as a small shop, and later in 1852 opened its doors as a department store. Designed by the famous civil engineer and architect Gustave Eiffel (Yes! He built the Eiffel Tower), it boasts a stunning glass roof dome and trademark crisscross escalators. This magnificent landmark features la Grande Epicerie de Paris featuring 30,000 gourmet products from around the globe, an incredible home design space, le Théâtre de la Beauté, a gorgeous fragrance department with sweet smelling perfumes and endless clothing and accessory options for every fashionista's wardrobe. It is no wonder it is the Parisians favorite shopping spot.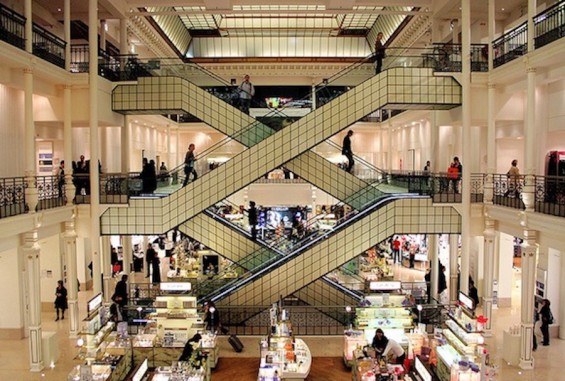 To celebrate their anniversary, from September 8 – October 6 the lovely Catherine Deneuve will grace the window displays in 10 pop-up, three-dimensional comic illustrations by Marjane Satrapi. Additionally, she will be featured in a documentary directed by Loïc Prigent showcasing her favorite local haunts in and around the artsy Rive Gauche or Left Bank.

A Deneuve fan? Le Bon Marché is constructing a temporary screening room beginning September 15 – October 27 that will feature the "Catherine Deneuve Rive Gauche" documentary. According to WWD, a limited edition of 160-boxed sets, containing all 10 illustrations, will be sold for 900 euros, and a percentage of the proceeds will go to the nearby Necker hospital for sick children. In a quote from WWD, Deneuve was asked to describe the spirit of the Left Bank, the "Belle de Jour" star said, "Relaxation, freedom, fantasy…being able to go from the Café de Flore to the Panthéon cinema and buy a book on the way.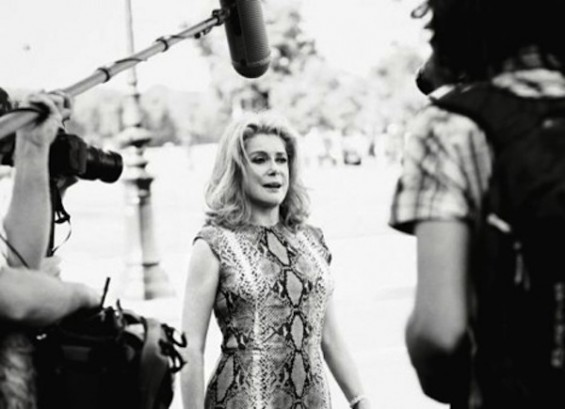 Written by: Stacie Fleming