Every two years Avenue Montaigne rolls out the red carpet for a special event known as Les Vendanges in honor of the grape harvest in France. Celebrating "the great names of wine," this exclusive event is a champagne soaked soirée with an amazing charitable cause. This year, the Montaigne committee chose to support l'association des Nez Rouges du Rire Médecin, an association founded by Caroline Simonds in 1991 that involves clowns offering services to pediatric hospitals. More commonly knows as the "Laugh Doctor," this organization sends red-nosed clowns into the hospitals bringing joy and laughter to the faces of sick children and their families. In 2011, these heartfelt clowns preformed over 68,000 custom shows for children, their families and their caregivers.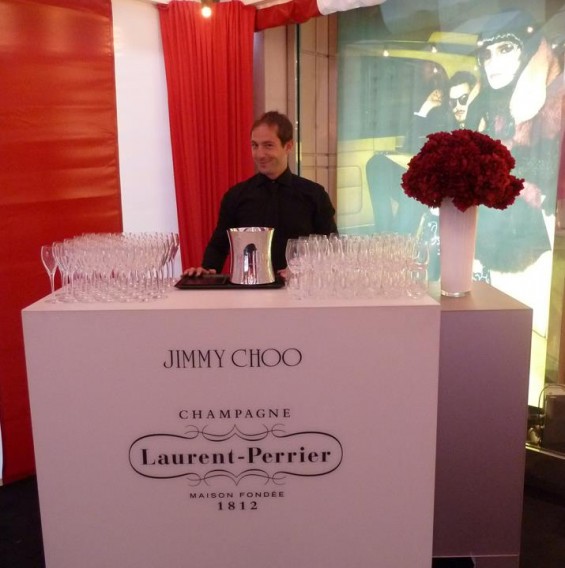 I had the distinct pleasure of attending this special evening. The luxurious street was transformed into a magical promenade filled with beautiful decorations, wine gardens, fabulous flowers and a red carpet that adorned the entire length of Avenue Montaigne.  Accessible by invitation only, a select few gathered to attend each maison's private event to welcome the fruitful harvest of this season. Sipping on fantastic wines while viewing the new fall collections, it was amazing to take part in "The soirée Parisienne."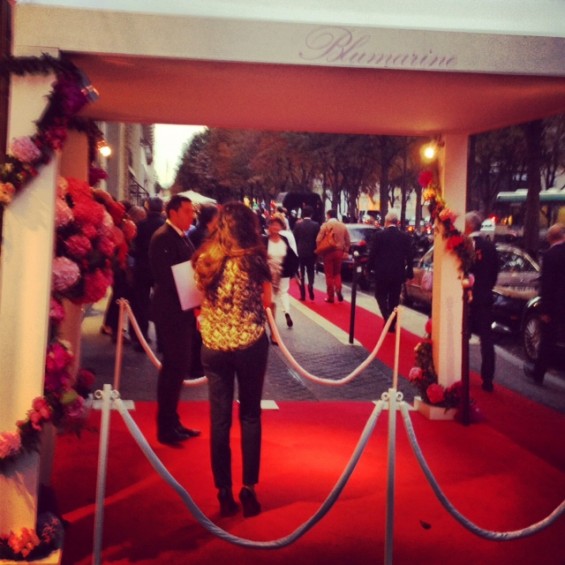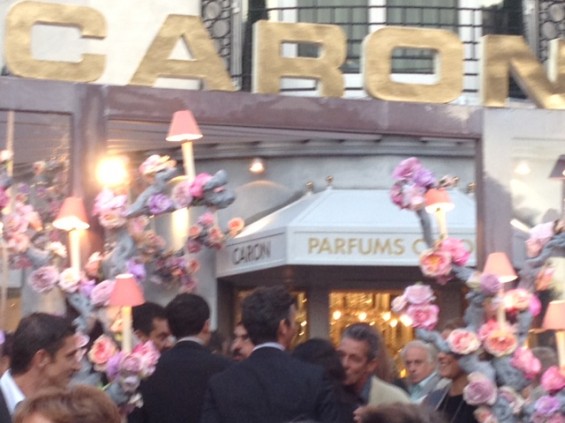 Dior was chic and sophisticated serving Cheval des Andes an Argentinian red wine, and my personal favorite Champagne Ruinart, while Jimmy Choo took us under the big top serving up sweet treats and candilicious delights in their circus-themed party. Stylishly walking the red carpet, I enjoyed Chanel Château Canon, a glass of Krug at Louis Vuitton, danced to the electro-house beats of Tribal Concept at Blumarine, drooled over the stunning gowns in Elie Saab, enjoyed the orchestra of the Théâtre des Champs Elysées, and finished the evening relishing Nina Ricci's elegant floral installation.  Wow! What a magnificent evening filled with philanthropy, fashion and wine.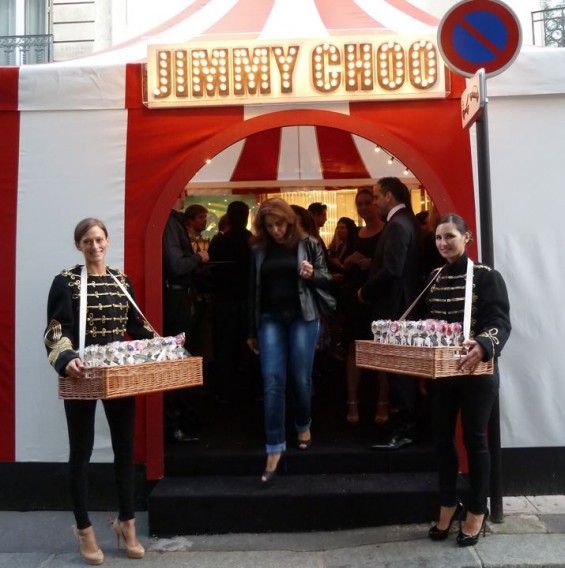 Written by: Stacie Fleming
 Jimmy Choo images courtesy of Jimmy Choo