Elie Saab unveiled his glamorous new collection for Spring 2014 last week in Paris. And in light of this seasons inspiration, the location,  the stunning Jardin de Tuileries, could not have been more fitting.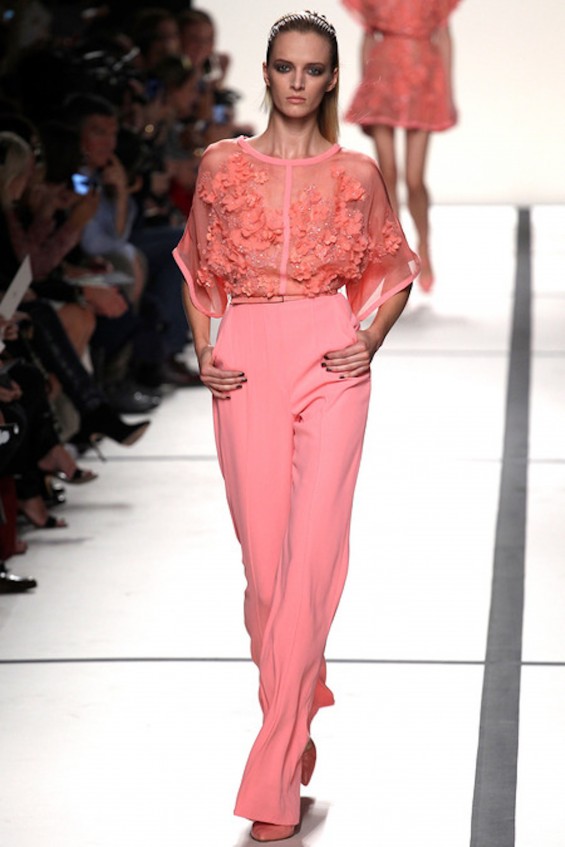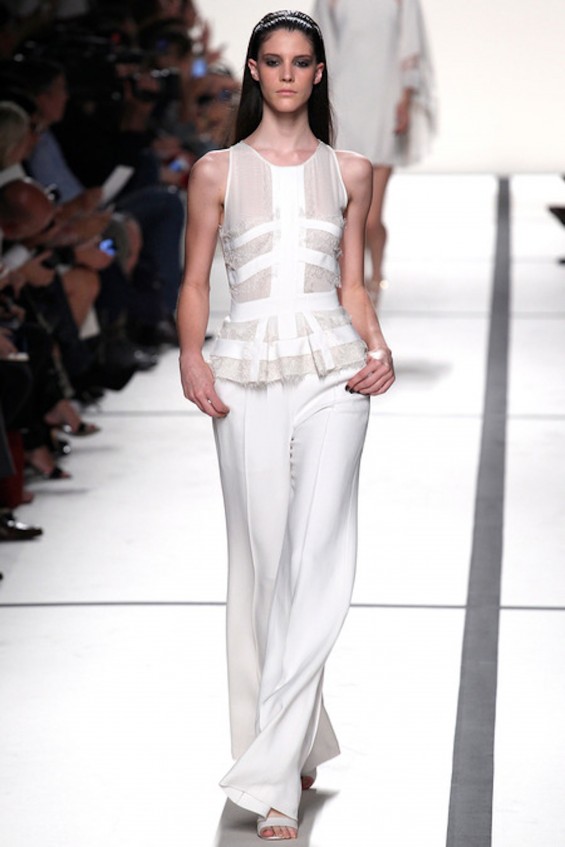 " Elie Saab Transforms his gowns into a garden of exquisite and unique blooms, a magical fusion of woman and nature" to quote the program notes.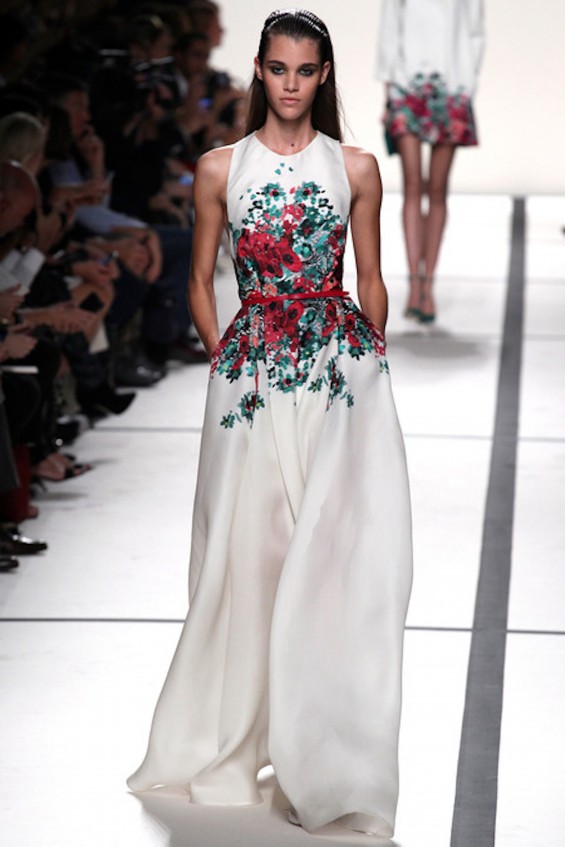 His inspiration for this season, the blossoming rose gardens of Spring. With an array of delicate textures, fine lace and even finer embroidery each ethereal design incarnated the alluring magic of the blossoming rose in all its delicate beauty.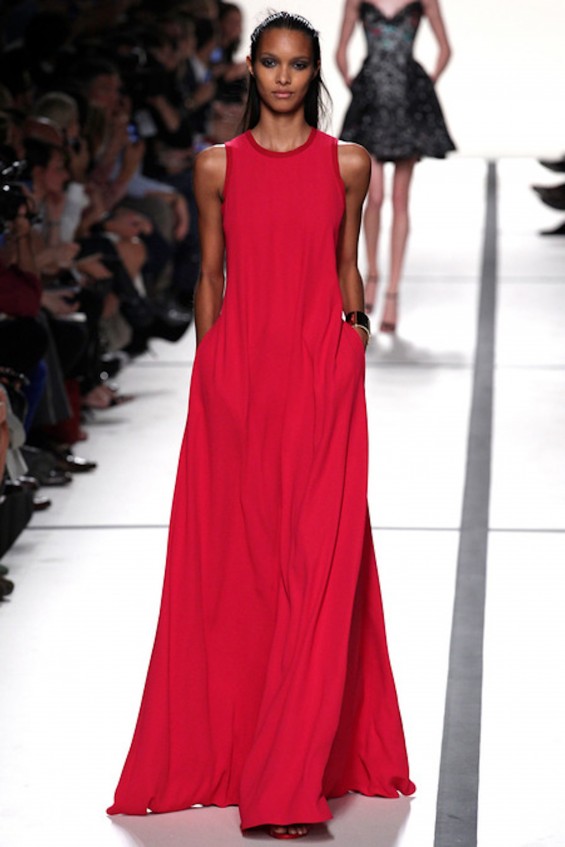 As the show developed so did the complexity of the designs. Colors of camellia white, eglantine rose bougainvillea and verdant green scattered the runway like a shower of flower petals. And just as the hues of a garden change from night to day, the collection transformed, finishing with evening designs in a variety of exotic and sexy saturated tones.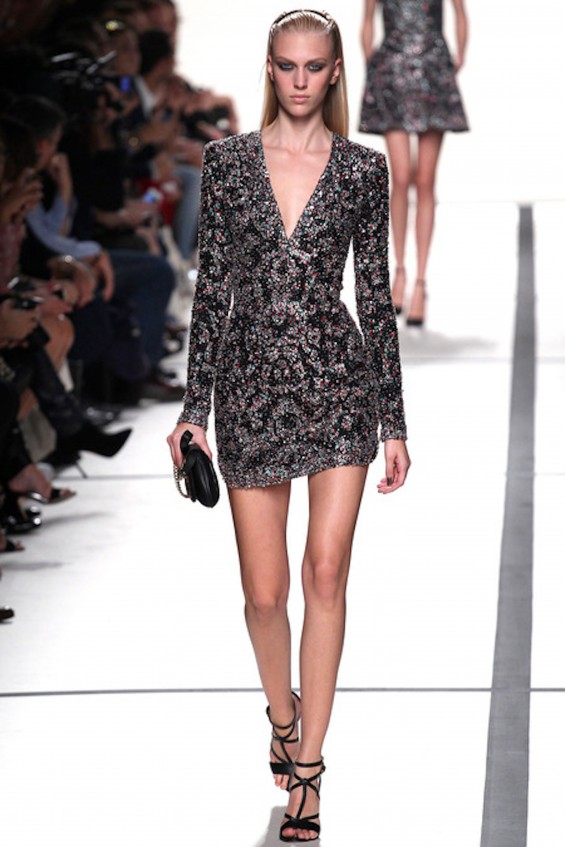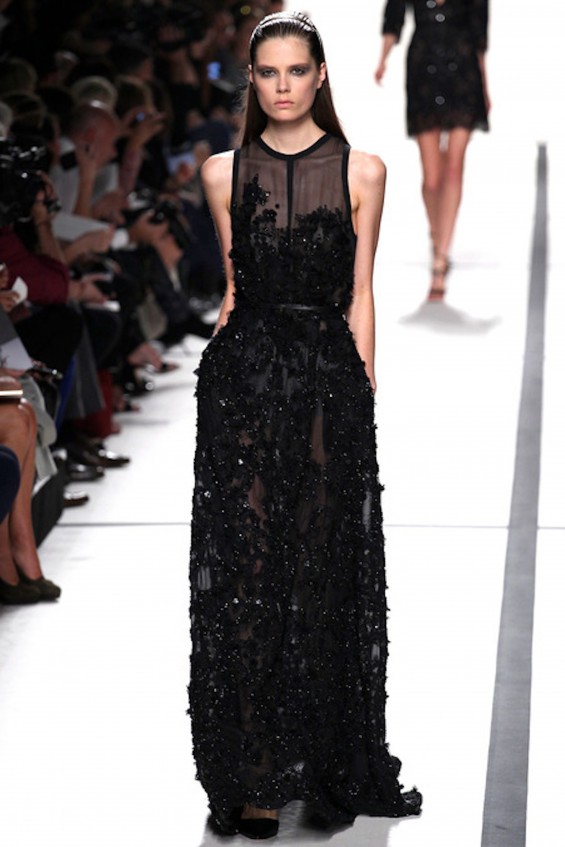 Each design displayed such intricate detail and embodied just the right amount of edge and sophistication. From his oh so famous evening gowns to an assortment of fresh new pant ensembles, Mr. Saab falls nothing short of perfection. Even with an astounding fifty nine looks in total, it is easy to say this seasons fresh new collection left us wanting more.
Written By Stephanie Harries
Photos curtsey of style.com