Elie Saab served up cotton candy couture at his spring/summer 2012 show at the Grand Palais. Elegant gowns were dipped in soft sorbet shades and candilicious colors. Saab celebrated femininity with beautiful floral detailing, bow-cinched waists, sweet sheerness and his exquisite signature beading.
Models floated down the runway in effervescent gowns and flirty frocks. Even with all the intrinsic detailing, the dresses seemed weightless and effortless. The spring palette consisted of delicate pinks, soft yellows, pretty peaches, baby blues and the must-have color of the season mint green. Adding an element of surprise, a beautiful botanical print was featured on a few key silhouettes.
The grand finale showcased a magnificent wedding gown fit for any princess. Any Hollywood starlet will be a shimmering site on the red carpet in one of these pretty pastel delights.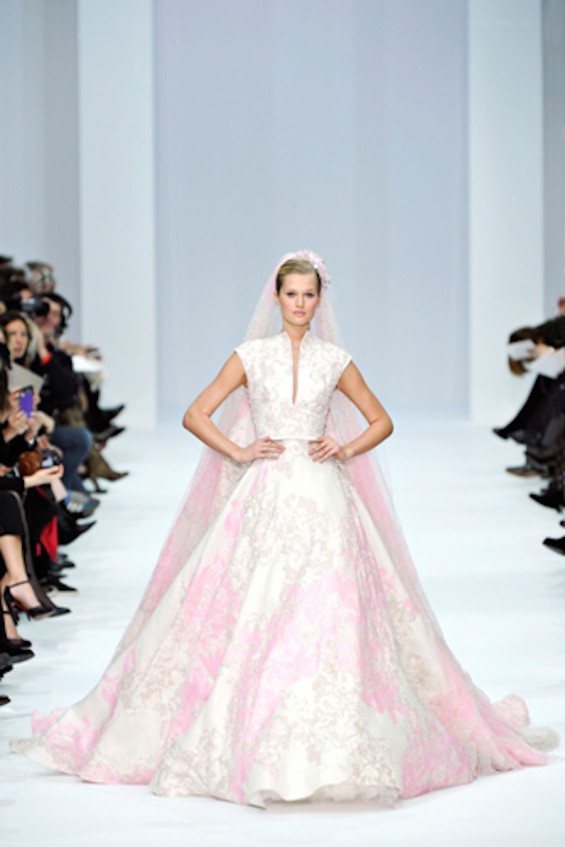 View the entire collection below…
Written by: Stacie Fleming