The second day of Paris Fashion week began with designers Ophelie Klere and Francois Alary as they debuted their S/S 2012 collection for Devastee under the opulent Pont Alexandre Trois. A beautiful, sunny day in Paris of 25C – a rarity, it seems – was much appreciated by guests and Parisians alike who adorned a warm fall wardrobe they were worried wouldn't see the light of day until next year.
The loud and upbeat music immediately set the mood for what was to follow on the runway – a 'mélange à trois' including rock'n'roll, a bit of gothic influences, and a shred of Asian inspiration. The first looks were loosely fitted above-the-knee dresses animated in an array of black, white, and gray geometric shapes while featuring natural oriental designs on the front.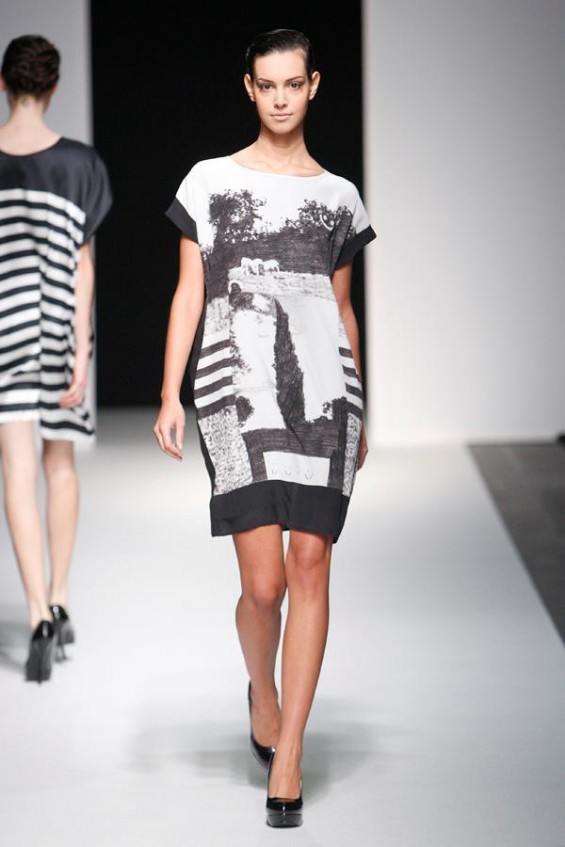 Klere and Alary seemed to be finding the balance between a soft, clean look in harmony with a chic party girl style. Shadow cityscapes, crosses with smiley faces centers or graffiti hieroglyphic, bold parallel lines of contrasting colors, and soft see-through lacy pieces echoed the runway.
Our favorite look, shown below, featured high-waisted black chiffon shorts with a white double-breasted tank and a lacey black cover up.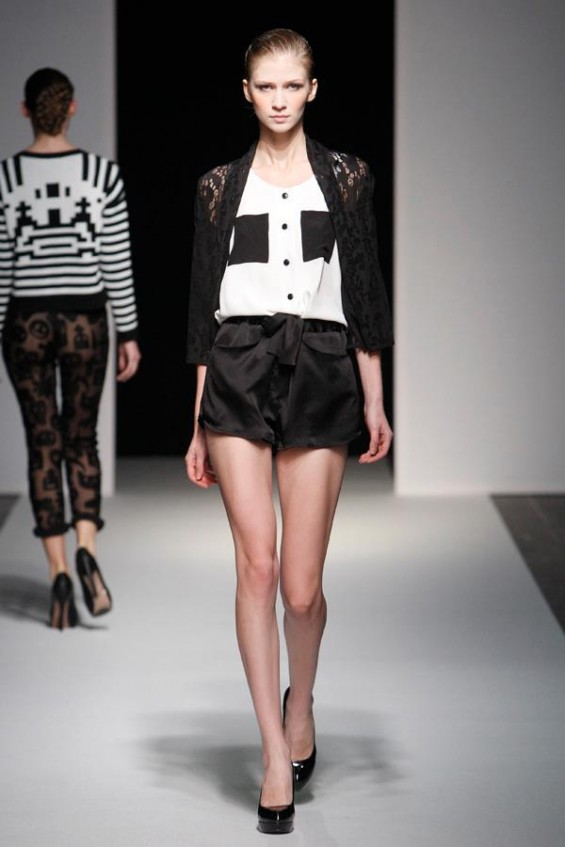 Written by: Kimberly Dressigner
Check out the entire collection below…