Arriving at the Aganovich S/S 2012 show we were greeted by a British man in a food truck selling bacon sandwiches. Perplexed, as it would be a cardinal sin to eat something as unhealthy as bacon in the fashion industry, we stood around bewildered. It would soon became clear to us once the show began.
A clown and a sophisticated businessman opened the fashion show with an intense dialogue over a painting. Ahh…it was coming together now, the bacon sandwich reference, an impetuous clown and a graphic painting.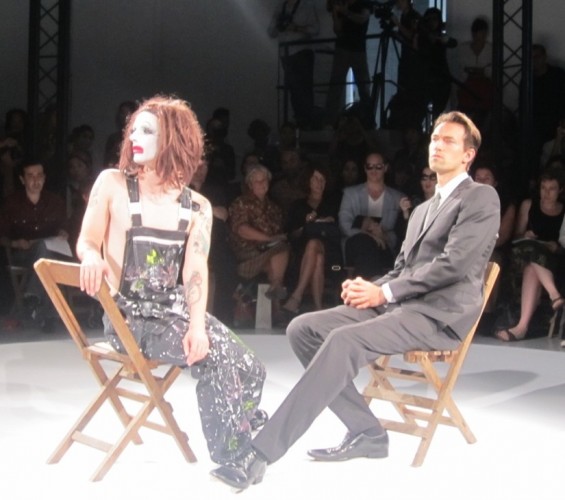 Inspired by Francis Bacon's bold colors and austere, emotionally raw paintings, the collection took on an art form as each piece was paraded around the circular distorted mirror filled runway. The mirrors paid homage to Joseph Conrad's brilliant novel "Heart of Darkness."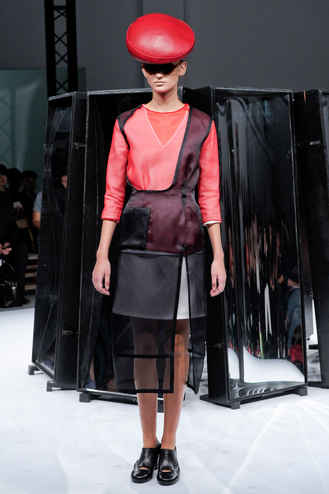 Exquisite tailoring and beautiful layers of organza evoked retro 60's silhouettes. Fabulous J. Smith Esq. hats and round sunglasses added to the chic 60's vibe. The innovative mixture of fabrics such as leather and organza created modern yet evocative ensembles.  The collection was pure, sleek and contemporary.
Check out the entire collection below…
Images courtesy of Style.com