Everyone was literally on their feet at the Balenciaga S/S 2012 show after a minor bench collapse sent some editors to the ground. No matter, creative director Nicolas Ghesquière, known for his dichotomous relationship between futurism and the Cristobal archive, brilliantly illustrated both of these propensities on the catwalk with a show that was truly extraordinary.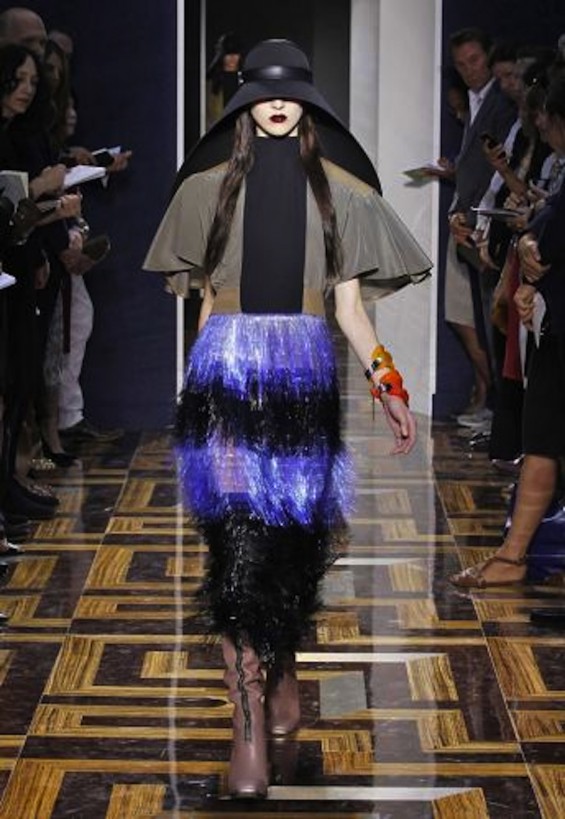 In a WWD interview, Ghesquière stated this past Wednesday, "I don't know if oversize is the right term for that type of construction," he said. "But this famous, and for me, a very functional, concept of Cristobal is the idea of the space between the body and the fabric. The clothes float away from the body. It's one of the big iconic things of Balenciaga. The fluidity of floating is beautiful, but it is something else. An architectural piece floating around the body is very structural. I think it's something that Balenciaga invented."
The heart of the collection featured big, boxy elements in rich, vibrant block colors. Luxe round-shouldered jackets paired with tiny short-shorts in metallic hues were sporty yet provocative. The breadth between the body and the fabric created an interesting dynamic, an almost futuristic, space-age kind of trend.
Our favorite jacket was the maroon and gold geometric piece featured below.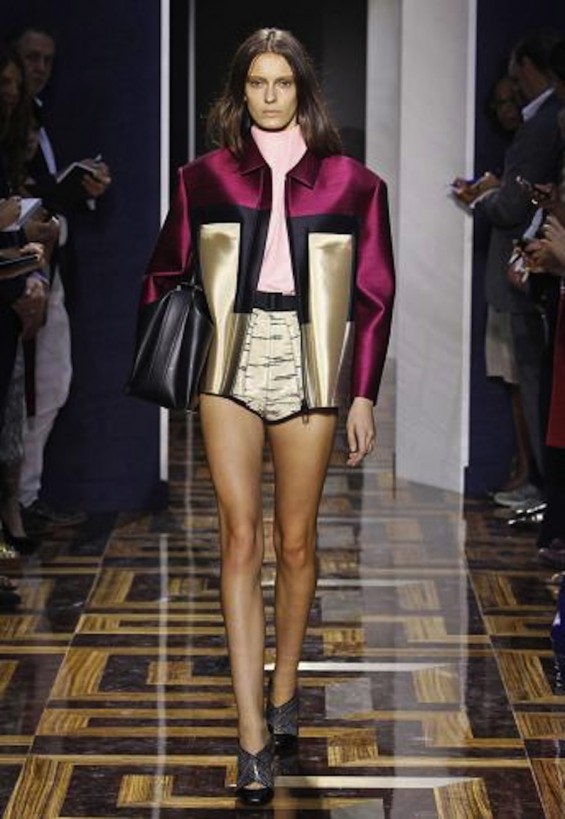 Written By: Kimberly Dreisinger
View the entire collection below…
Images courtesy of Style.com