Bianca Jagger—70's glamour goddess—Barbara Bui celebrated the beloved style icon and 1970's glamour with a mixture of Far Eastern inspirations at her A/W 2012 show yesterday in Paris. The opening look, Anna Selezneva strutted down the runway in a traditional Chinese quilted satin tuxedo jacket showcasing a modern interpretation of the current outerwear trend.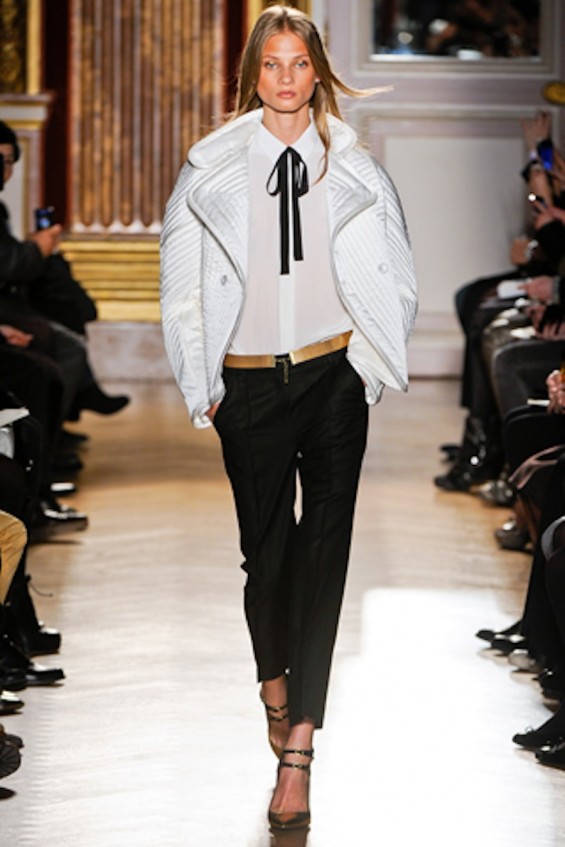 Phosphoresce metallics, ankle-cropped pants, kimono-styled jackets, luxurious lamé, sheepskin coats, and exotic dragon and leopard motifs slinked down the catwalk. Warm creams and camels beautifully accented the luminous black that was intertwined throughout the collection. The silk gold maxi dress stole the show; perfect for an updated, modern night out at the infamous Studio 54 nightclub.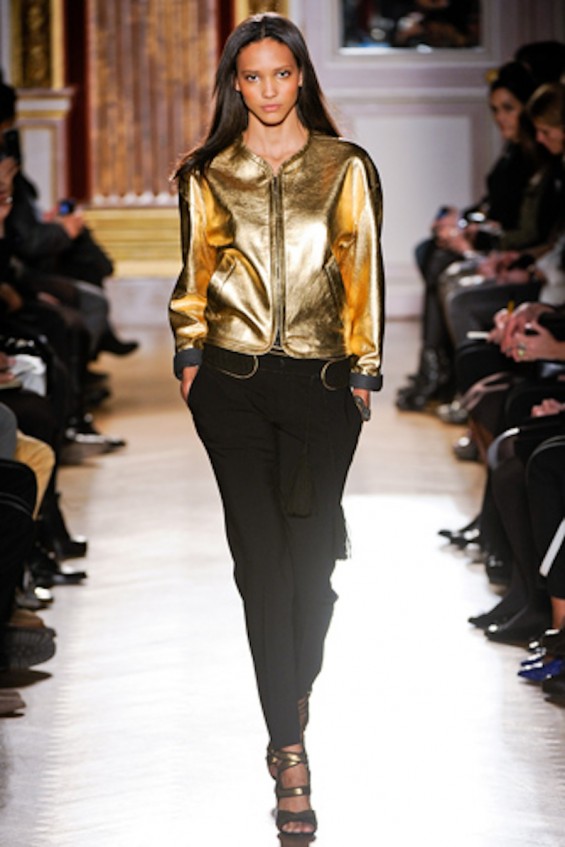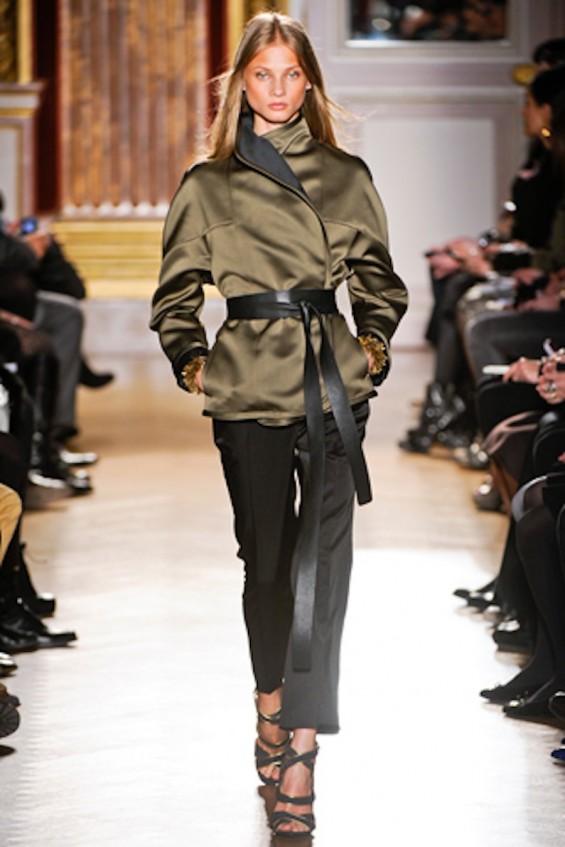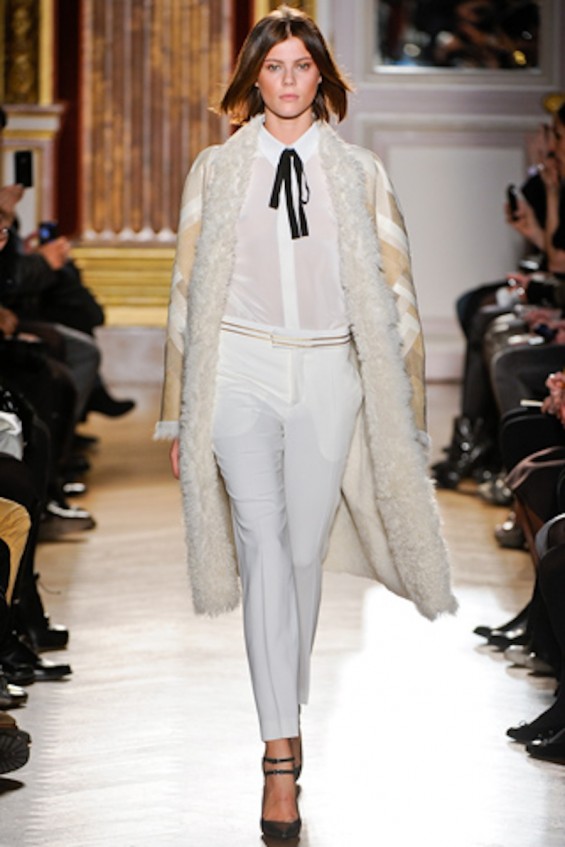 Bui's collection was fiercely bold, something we have come to expect and revere from the talented designer. View the entire collection below.
Written by: Stacie Fleming