Manish Arora took "street style" to the most literal sense in his A/W 2012 show, held in an open-air industrial space near the Seine. Complete with hooded graffitti artists, spray paint cans and a white canvas backdrop, only Arora could make the ruble and ruins of industrial decay look good. Though the paint fumes permeated the air (some needed to feel an enhanced reality to enjoy this collection), the fall 2012 line was colorful, retro, and extremely vibrant.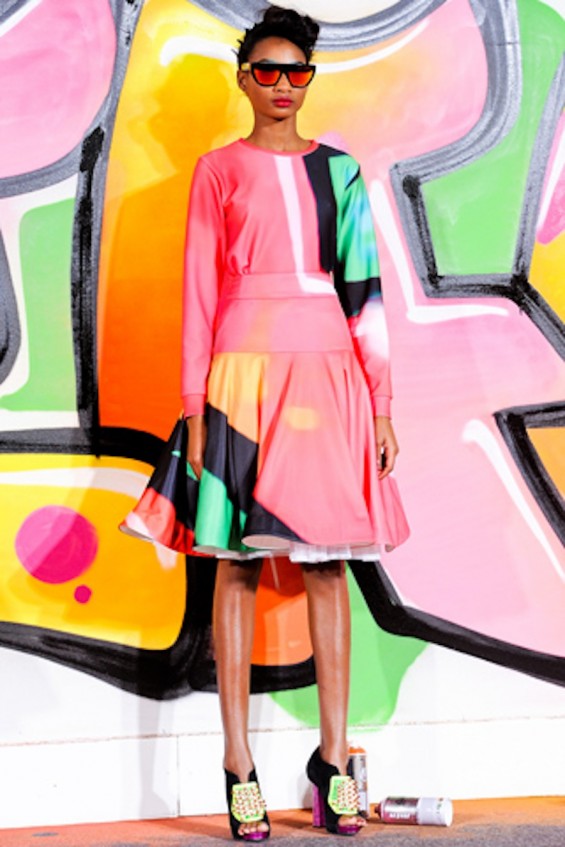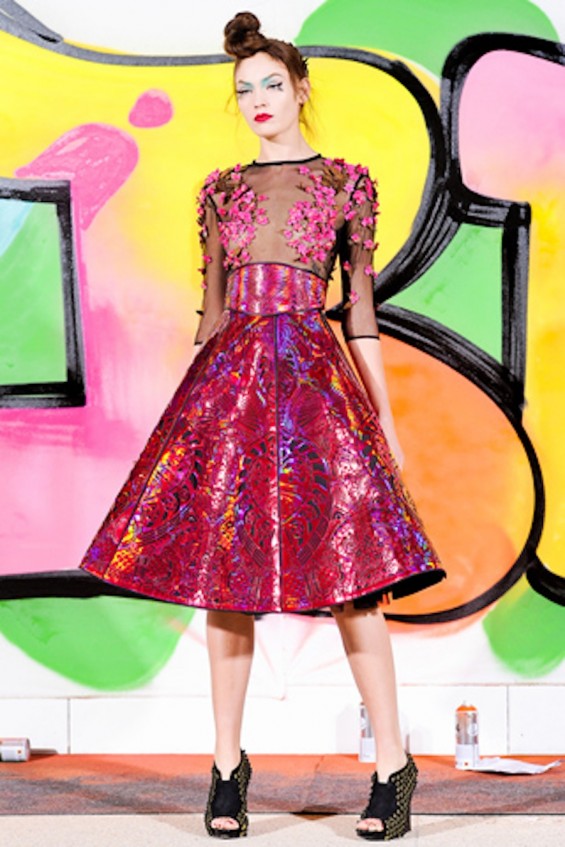 Combining the neon yellows, fuchsias and deep purples of street art with 1950s silhouettes, the Indian designer explored a Brooklyn cityscape in a more appealing light. A rich mix of materials were on display, including dyed Scandinavian Saga fur, crepe, tulle and silk satin. Embellished with sequins, cherry blosson appliqués, wings on over-sized tops, and holographic body harnesses made of tape measures, there was no inch of fabric that went unnoticed. In fact, sometimes the eye had a difficult time deciding where to look first.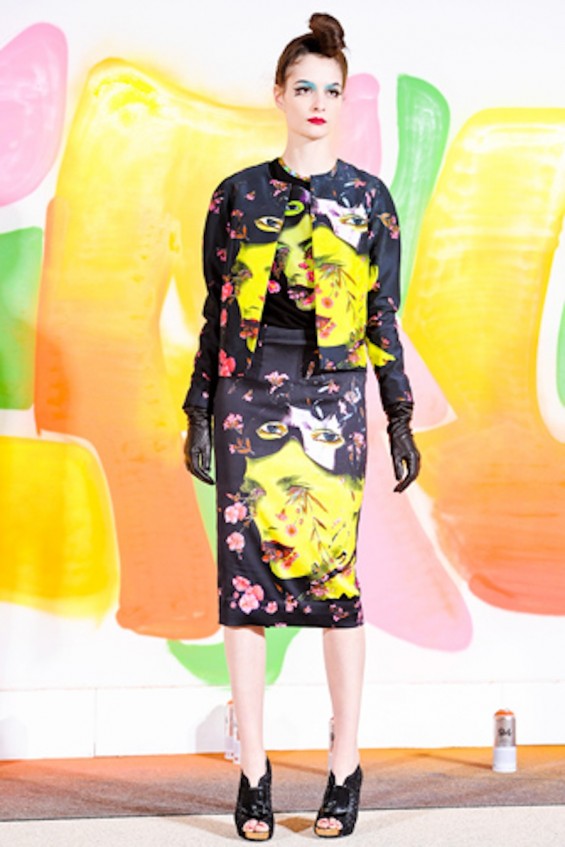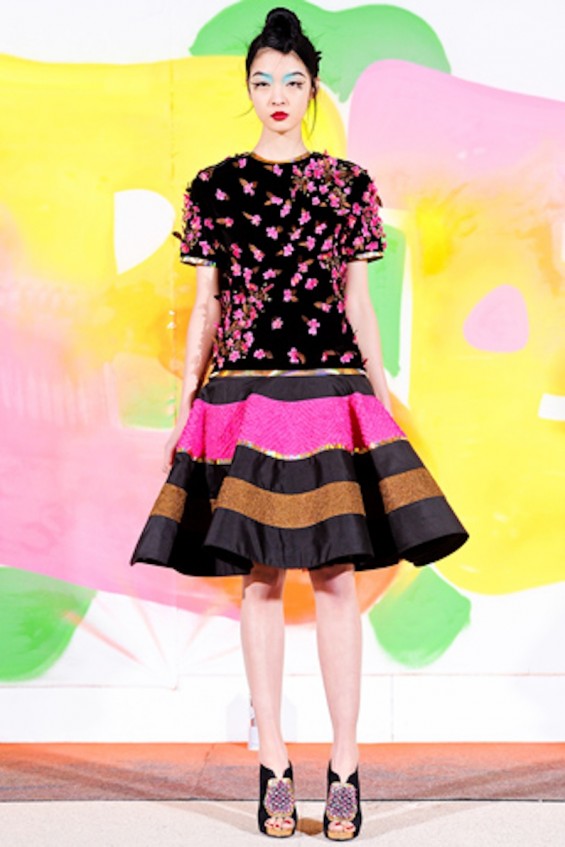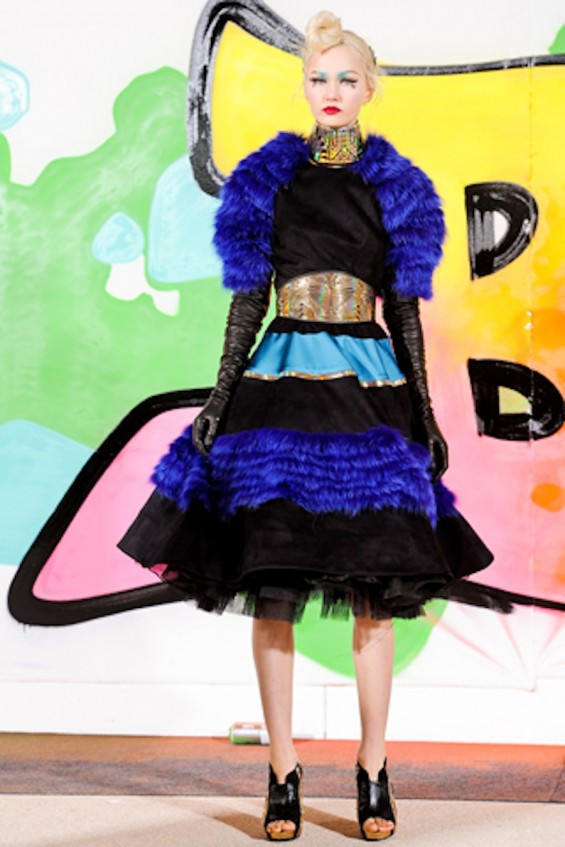 The results of all of these inventive designs was a vibrant collection that culminated in a parade of ten models in crinoline-puffed graffiti-print dresses who pranced infront of the newly painted canvas, which artfully read "Life is Beautiful". The best part of entering Arora's world is leaving behind the drab reality of an urban city and allowing your mind and imagination to soar, free of any constraints. And in that sense, life really is beautiful when you are confident enough to let your guard down.
Written by: Kimberly Dreisinger
View the entire collection below..
Images courtesy of: Style.com