"Think pink! think pink! when you want that quel-que chose" a lyric from one of the opening scenes of Stanley Donen's "Funny Face" came to mind at Alexis Mabille's Spring/Summer 2013 Couture show. The all pink runway was adorned with dramatically sized vases filled with pink flowers to mirror his collection's acutely feminine and frothy creations. Creative muse, Dita Von Teese, who gleamed in the front row, embodied Old Hollywood glamour, wearing a dazzling diamant encrusted head-piece and a retro little black dress.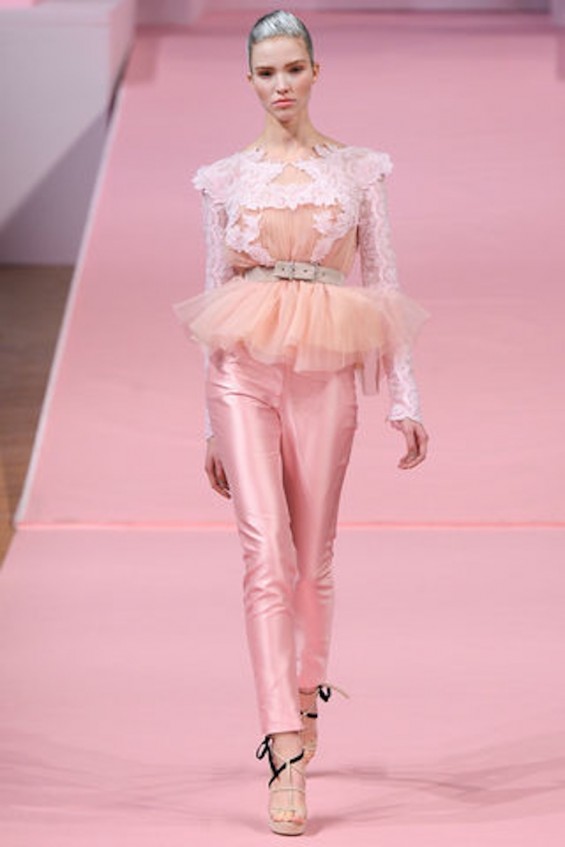 Mabille's lace infused pieces, were delicate and ballerina-esque, while his more theatrical pieces, were exquisitely embellished, pervaded with layers of netting and bold rosettes. A divine organza gown stole the show, with its striking layered skirt painted with '50' shades of silvery grey.  The collection personified a supremely effeminate realm, one that every little girl and woman dreams of; a realm of ethereal beauty and saccharine delicacy.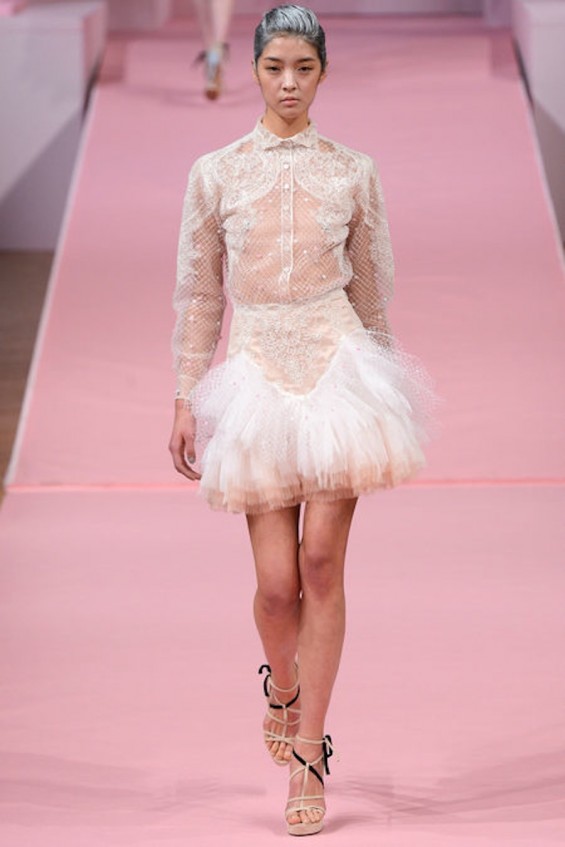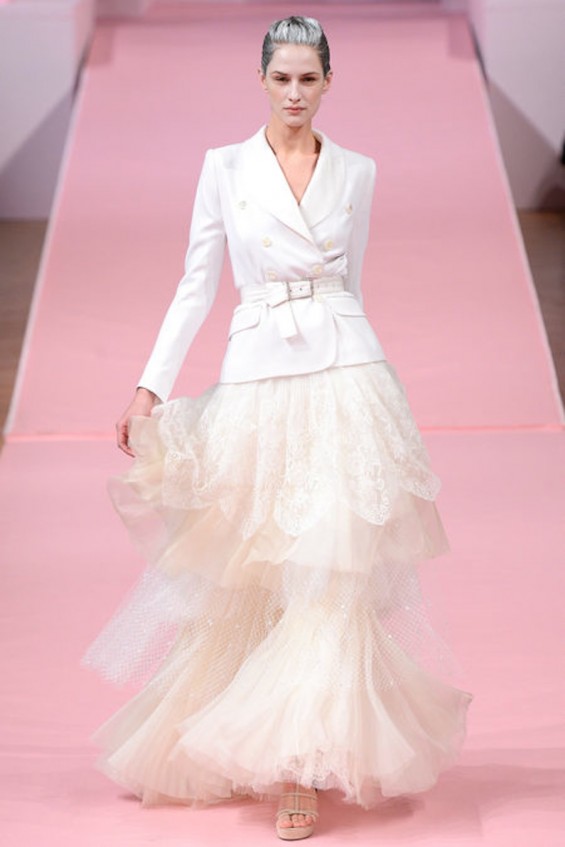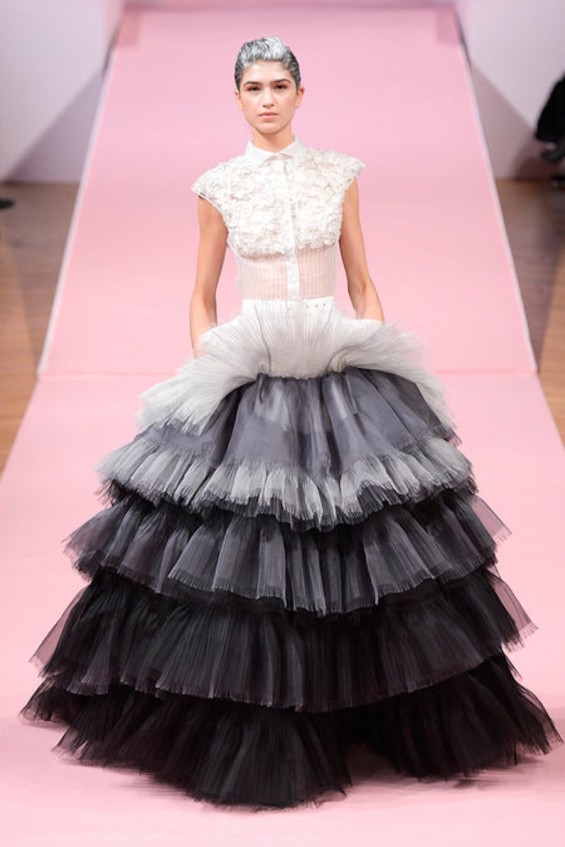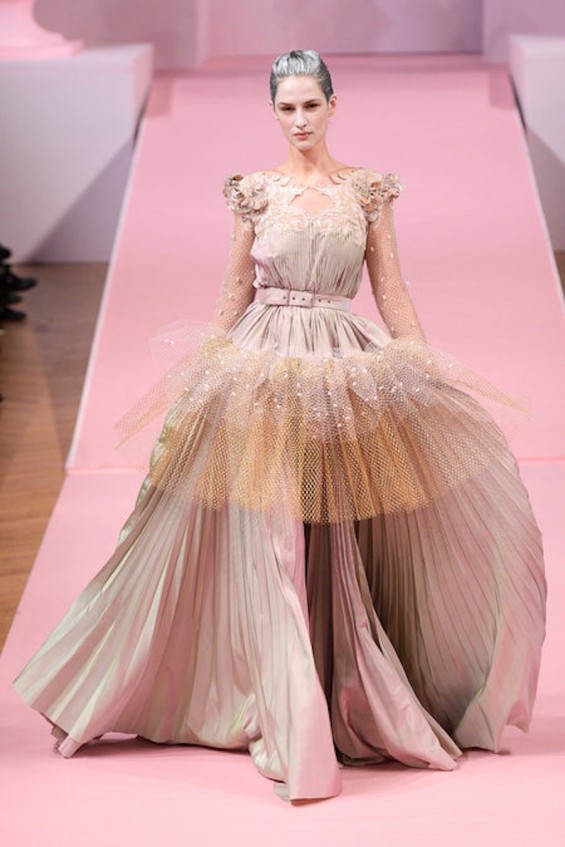 Mabille's soft pink fantasy was somewhat overshadowed by shades of fiery red, burning magenta and sunshine yellow. The designer's use of varying textures showed promise and artistry, but some of his more basic concoctions were too basic; such as a strapless floral, lace cocktail dress and a black, flowing tuxedo gown which lacked the grandeur of some of his other more imaginative pieces. Nevertheless, Mabille's super sweet and charming collection, convinced us to think pink when we want that certain quel-que chose!
Written by Chloe Rash
View the entire collection below…
Images courtesy of Style.com