Nicole Farhi's S/S 2012 collection was in full bloom. Inspired by a blossoming Delhi garden, Farhi brought a beautiful "bouquet" to London Fashion Week with botanical tones, exquisite floral prints and vibrant, playful colors. The dynamic collection paired soft feminine prints and colors with crisp, clean lines.
The color palette consisted of lily pink, buttercup yellow, peony, rose, cactus green, calendula orange and marguerite white. Farhi explored innovative shapes and fabrications such as her tulip shaped silhouettes, 3-D leather laser cut flowers and moulded-plastic sequins. She beautifully juxtaposed sporty shapes with soft, romantic floral influences.
Our Favorite, the grand finale—a vision of a Grecian goddess wearing a petal embroidered white swimsuit with a whimsical skirt. The collection was the efflorescence of Farhi's genius.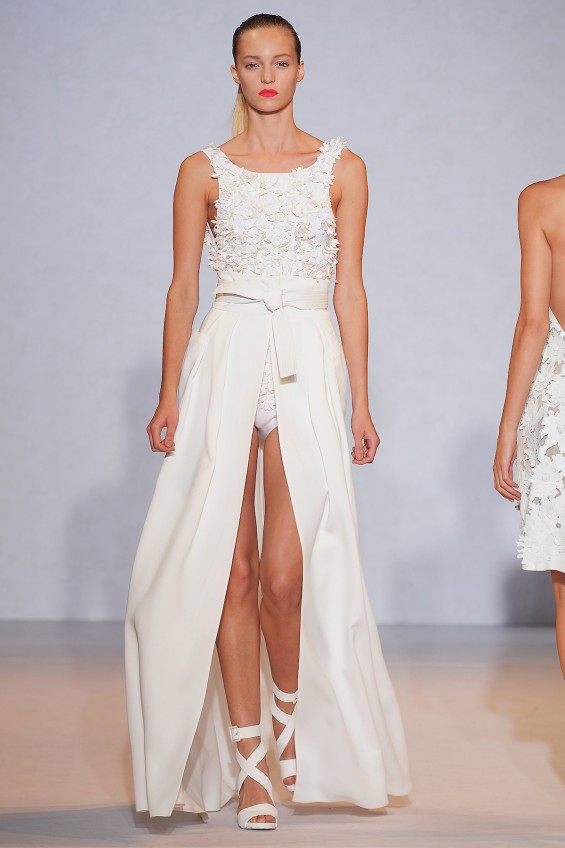 View the alluring collection below…