Let's be honest, it's not everyday that you meet someone whose 'middle name' epitomizes footwear. I was delighted to meet the ultra cool Mr. Niels Shoe Meulman at the Meulman and United Nude Party at Paris' trendy concept store L'Eclaireur. The renowned Amsterdam born graffiti artist and graphic designer was in town to promote his latest book Calligraffiti; a wonderfully curated collection of Meulman's typography that illuminates his au courant, trailblazing design aesthetic.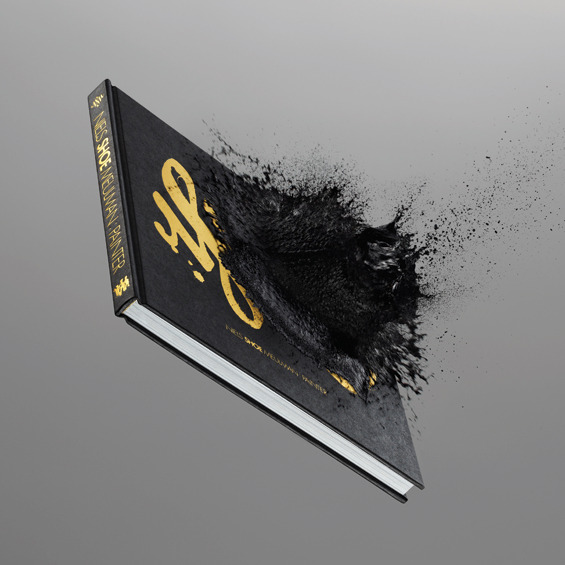 Niels revolutionized Calligraffiti, an art of writing that blends both graffiti and calligraphy. Shoes' use of gritty street art and high style harmonizes a transpiring art form that uncovers the foundation of a new kind of fashion, a fashion that is both stylized and graphic. He started to use the tag "Shoe" in 1979 and quickly achieved fame, meeting artists like Keith Haring and apprenticing for Dutch graphic design legend Anthon Beeke.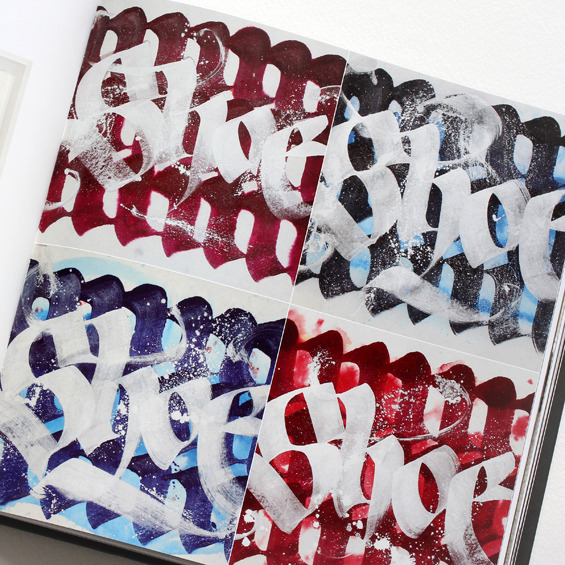 The collaboration between Meulman and United Nude, was spawned by the idea that fashion is art, fashion is architecture and fashion is wearable. Fittingly, the creative director and founder of United Nude, Rem D Koolhaas, is a Dutch architect and his business partner and co-founder, Galahad Clark, a seventh generation shoe maker from England. United Nude's vibrant cut-out leather heels were on display, along with Meulman's paintings, validating that chic soles bear their own artistic souls.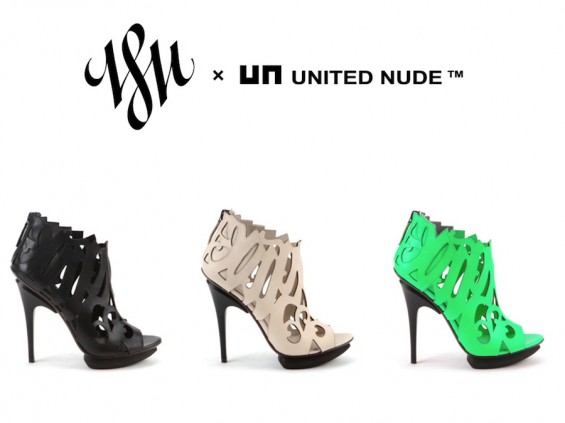 At the end of the night, I was lucky enough to have Meulman sign my copy of his book. I couldn't help but o-o-h and a-h-h at the way he passionately used his calligraphy pen to inscribe my name. I think it's safe to say that I am in love…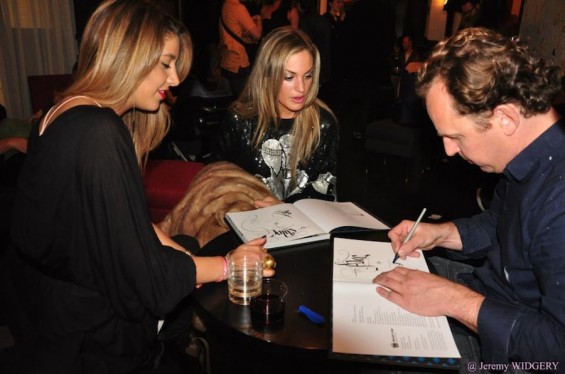 Written by: Chloe Rash