Paris is known for many things; its beauty, architecture, romance, shopping, and last but certainly not least its magnificent hotels. And there is no better time of year than during the holiday season to visit these exquisite establishments. Each hotel is lavishly decorated to celebrate the holiday season. Whether for an afternoon cup of a tea, or a glass of bubbly, it is the perfect time to go holiday hotel hopping.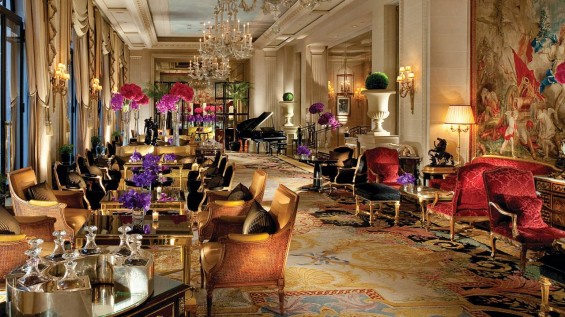 One of my girlfriends was in town visiting for the holidays, so we decided to do just that—hotel hop one Sunday afternoon beginning at my favorite hotel in Paris, the gorgeous Four Seasons Hotel George V. Known for its stunning flower arrangements, this hotel is a must see any time of year, but especially during the holidays. Jeff Leatham, florist extraordinaire creates amazing masterpieces each season.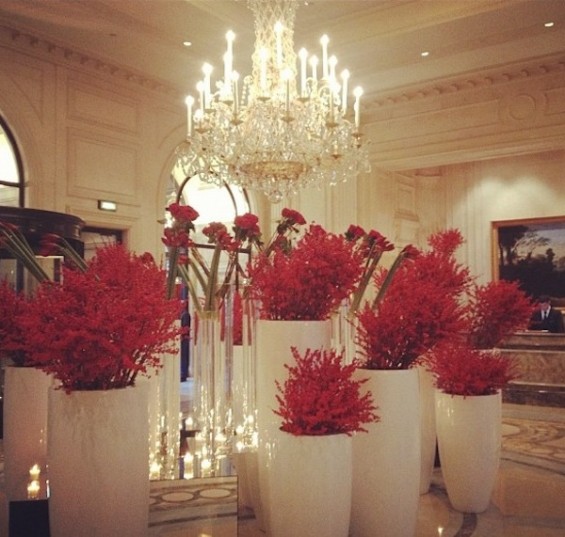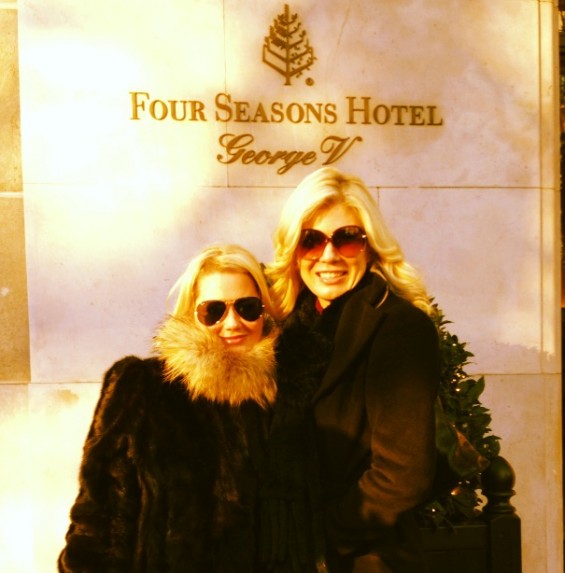 After admiring the flowers and celebrating with some champs, we left and walked to the majestic Hôtel  Bristol on Rue du Faubourg Saint-Honoré. This regal property is dripping with luminous chandeliers, and boasts a new luxurious bar aptly named Le Bar du Hôtel le Bristol. Fashionistas enjoying high tea and crumpets filled the tables listening to the melodic sounds of the grand piano.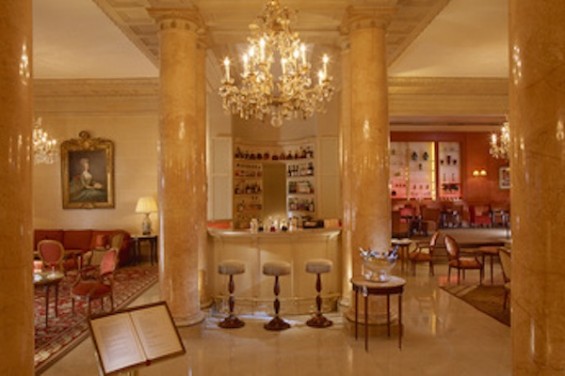 Our final stop on our hotel holiday promenade was the notoriously chic Hôtel Costes located in the heart of Rue Saint Honoré's fashion district. This fashionable hotel is home to the in crowd and jet set, especially during Paris Fashion Week. Immaculately dressed drinkers strutted their stuff to the cosmopolitan sounds of the Hôtel Costes music collection mixed by resident DJ Stéphane Pompougnac. Posh and sophisticated, these grand hotels are the perfect place for an afternoon tea, a night out on the town, or just a decadent taste of Parisian extravagance.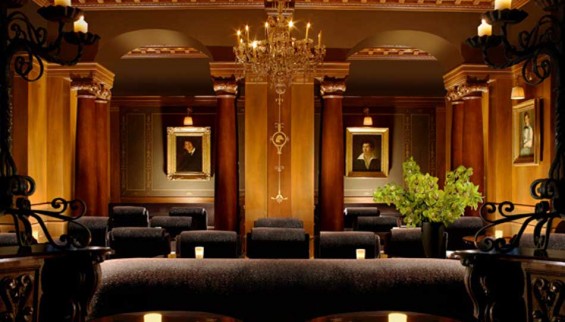 Written by: Stacie Fleming
 Images courtesy of Four Seasons George V, Hôtel  Bristol and Hôtel Costes