Girls, French pharmacies are the best kept Parisian secret. I can't seem to go in one without leaving with at least ten products. They offer so many amazing beauty products at reasonable prices. Below is my coveted list that I never travel without. The best part all of these products come in travel sizes too.
Klorane dry shampoo
Klorane is my favorite dry shampoo on the market. Using ultra-gentle nettle, it leaves no residue, it refreshes your hair giving it texture and volume, and the best part it only costs €7.55 It also comes in travel sizes, perfect for after a long-haul flight. This is a must-buy at the French pharmacy.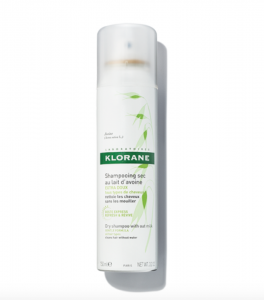 Avène Thermal Spring Water
Avène Thermal Spring Water is always in my travel bag. I will not get on a flight without it. This refreshing water, contains minerals that hydrate and brighten your skin. Before landing I spritz my face with this purified water for a healthy glow. It is €6.20 for 300ml, and comes in a travel size as well.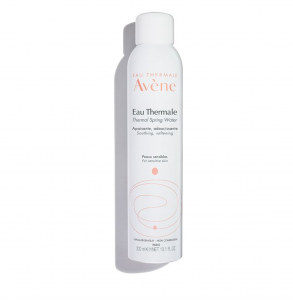 Nuxe Oil
Nuxe Huile Prodigieuse is a golden gem, absolute magic in a bottle. This beautifully scented oil hydrates, repairs and softens skin and hair. I use this luxurious oil daily. I love the sweet fragrance of Almond, Macadamia and Camellia oils. 98.1% natural, this oil has anti-aging effects and simply smells divine. 50 ml, €10,60.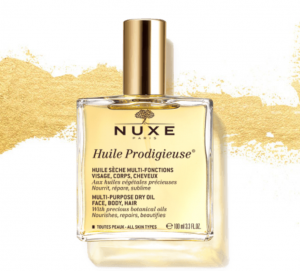 Bioderma Sensibio H2O
Bioderma Sensibio H2O is the best make-up remover ever. This is a staple back-stage at Fashion Week. Effortlessly remove make-up without cleansing or stripping your skin. This is perfect for travel if you have to do a quick refresh on the plane. 250 ml, €9.90 It also comes in a travel size.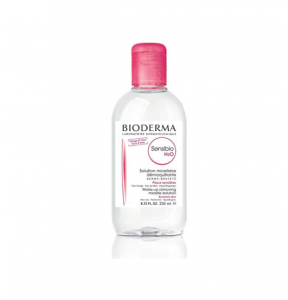 Embryolisse Lait-Crème Concentré
This miracle moisturizer should be in every woman's skincare arsenal. A favorite of make-up artists, this hydrating moisturizer leaves skin silky soft without any greasy feeling. You cannot miss their signature blue and white bottle. 75ml ml, €19.00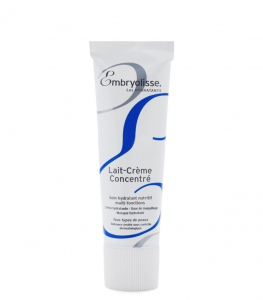 Caudalie Beauty Elixir
Think the fountain of youth! Caudalie's Beauty Elixir mixture of half-water, and half-tonic contains 99% natural ingredients. and refreshes and brightens tired skin. This cocktail of grape pulp, peppermint, orange blossom and rose, refreshes, brightens and tones tired skin. 30 ml, €10.80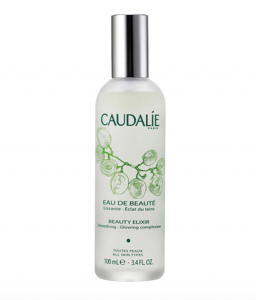 Cicaplast Baume B5
La Roche-Posay's multi-purpose balm soothes dry skin, redness and irritations. This non-oily, non-greasy formula is perfect for the body, face and hands. It's great to replenish dry skin while traveling. 40 ml €8.60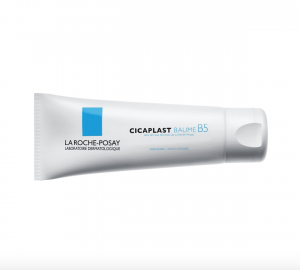 Vegetal finishing spray, René Furterer
Natural Cakilé extract, combined with the hydrating power of vitamin B5 make René Furterer's vegetal finishing spray a must-have hair product. The triple threat—this spray hydrates, holds hair in place and gives hair a satin finish. 100ml, €6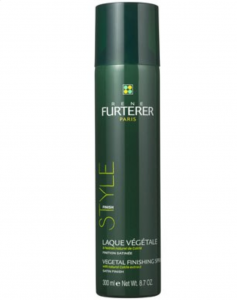 Homeoplasmine
A Vaseline-like ointment this is soothes dry, chapped skin and lips. It is colorless, scentless and does not have a glossy sheen. Homeoplasmine is in a small tube, so it's perfect to throw in your purse, and re-hydrate while traveling.  €5.69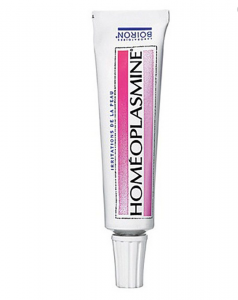 A313
A313 is a low-dose Vitamin A or retinol. This is an inexpensive way (it's less than €10) to get refined pores, smoother skin texture, and that overall glow we all desire.