The countdown has begun! Summer is fast approaching, and that means bronzed bodies sipping on Rosé boogying to beats at some of Europe's hottest beach clubs. Below is a list of my favorite bougie beaches in Europe to soak up the summer sun.
Nammos – Mykynos, Greece
Nestled in the soft sands of Psarou beach, Nammos is a favorite among fashion's elite, and the jet set. An opulent beach club, boasting an open-aired restaurant, soft sunbed mattresses by Loro Piana, and Italian Tucci parasols. The recent opening of the Riva private deck has Yacht owners flocking to this elite hub in the Aegean Sea.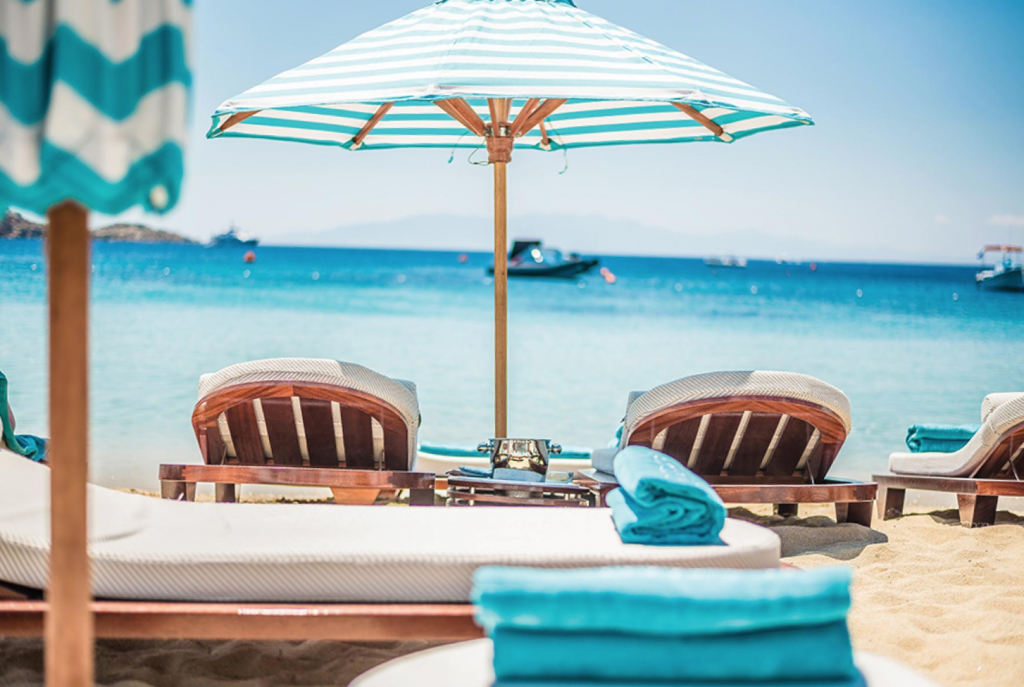 Address: Psarou Beach 84600, Mykonos, Greece
Telephone: +30.22.89.02.24.40
Website: https://www.nammos.gr/
Le Club 55 – Saint Tropez, France
Think Brigitte Bardot! Le Club 55, St Tropez's most iconic beach club, opened its doors on the beautiful Pampelonne Beach in 1955. The classiest and most discreet, this institution offers a laid-back atmosphere in which A-listers and locals sip Rosé, and eat tarte tropézienne undisturbed.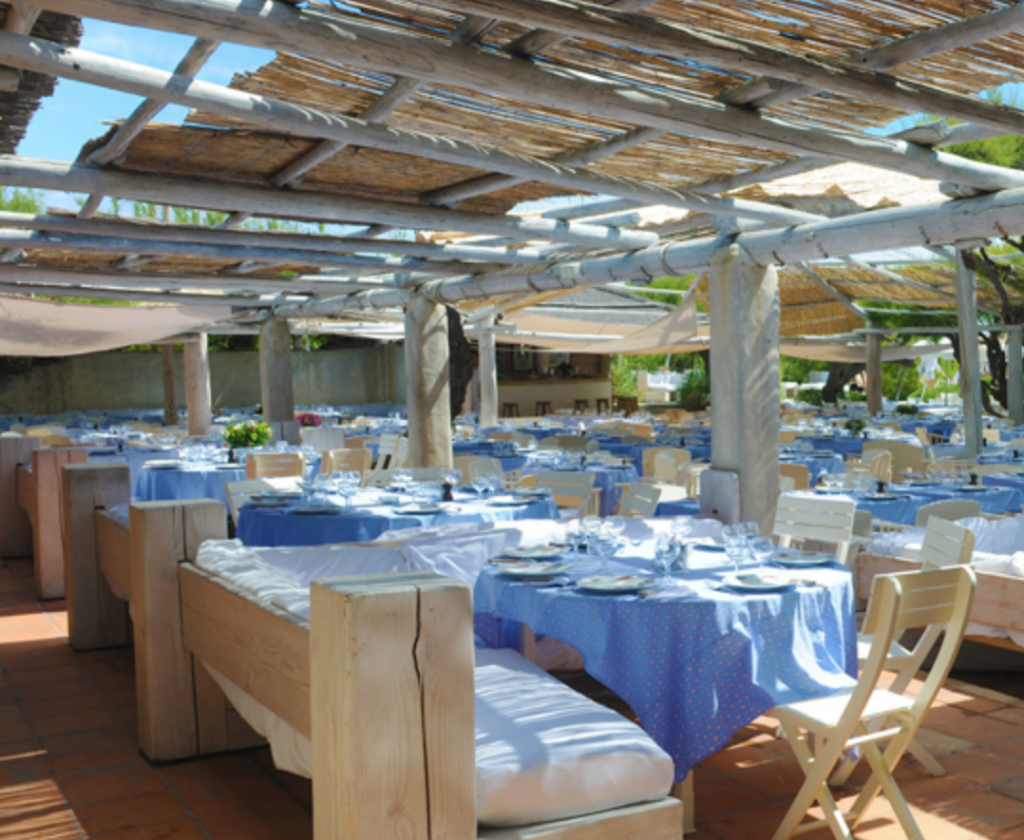 Address: : 43 Boulevard Patch, 83350 Ramatuelle, France
Telephone: +33 4 94 55 55 55
Website: https://www.club55.fr/en/index.html
Fontelina Beach Club – Capri, Italy
Swim beneath Capri's iconic Faraglioni, and then laze in the sun under their classic blue-and-white striped umbrellas. Afterwards feast on delicious spaghetti vongole, and sip on white wine sangria. Note the only way to this secluded spot is by boat, or a scenic walk down the cliff.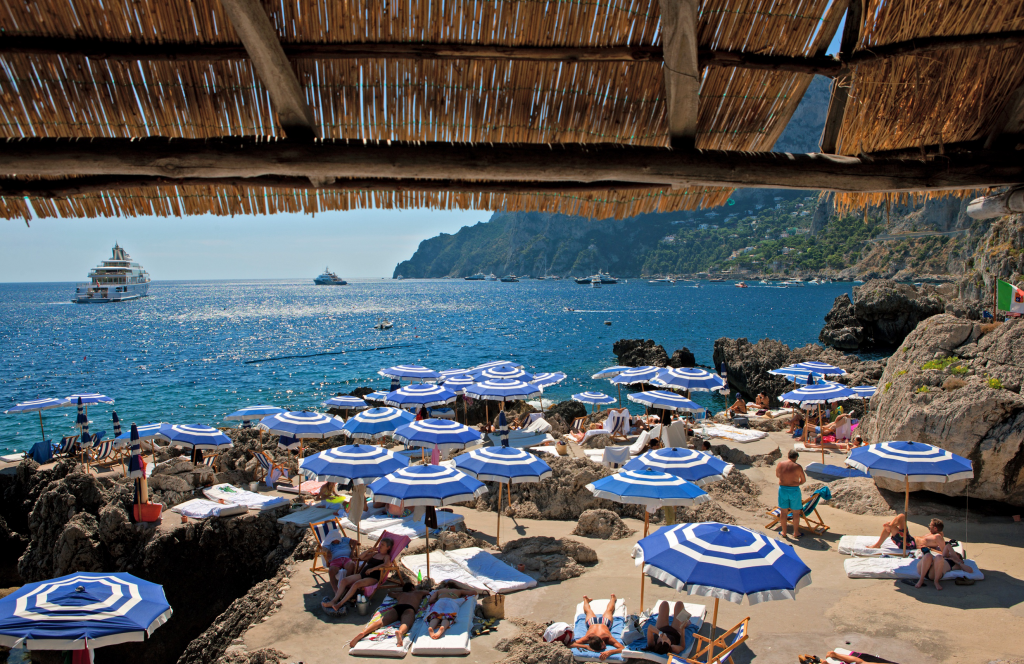 Address: Fontelina Beach Club, Località Faraglioni, Capri, Italy
Telephone: +39 081 8370845
Website: fontelina-capri.com
Tahiti Beach – Saint Tropez, France
Bright orange parasols distinguish this northern end Pampelonne beach club. Tahiti Beach is renowned for its gastronomic restaurant, and lovely open-air ambiance. Catering to a more mature crowd, it is a bit more subdued than its sister clubs. Absolutely perfect for a long lunch sipping on Côtes de Provence wine.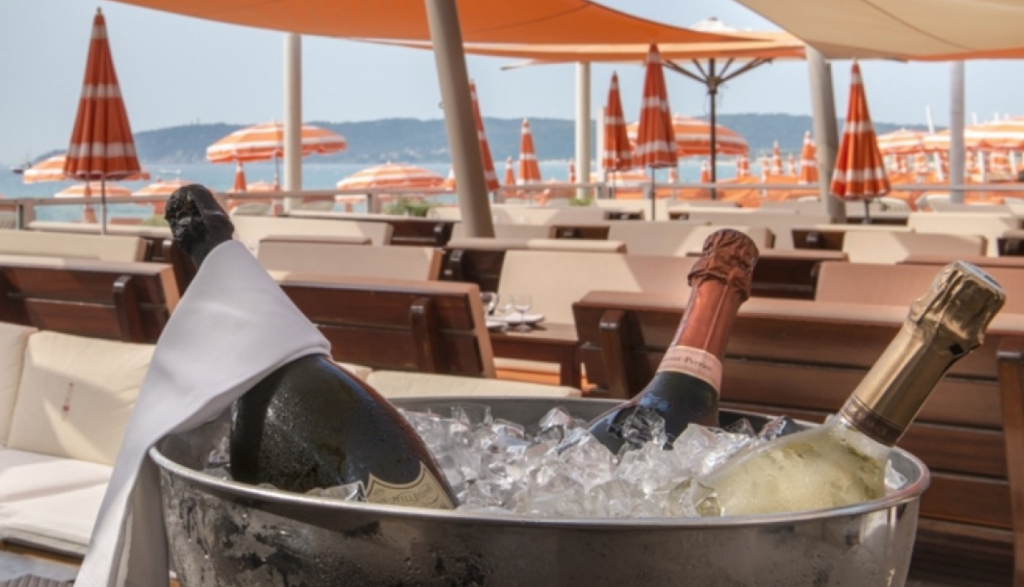 Address: Quartier du Pinet – 83350 Ramatuelle, France
Telephone: +33 (0) 4 94 97 18 02
Website: http://www.tahiti-beach.com/en/
Scorpios – Mykonos, Greece
On the southern tip of Mykonos sits Scorpios, a boho-luxe beach club with beautiful wicker lighting, driftwood sun loungers, and breezy open-air bars. A beautiful organic menu, and rustic ambiance make this the perfect spot to spend the entire day. Staying to watch the sunset is a must with their sweeping panoramic views.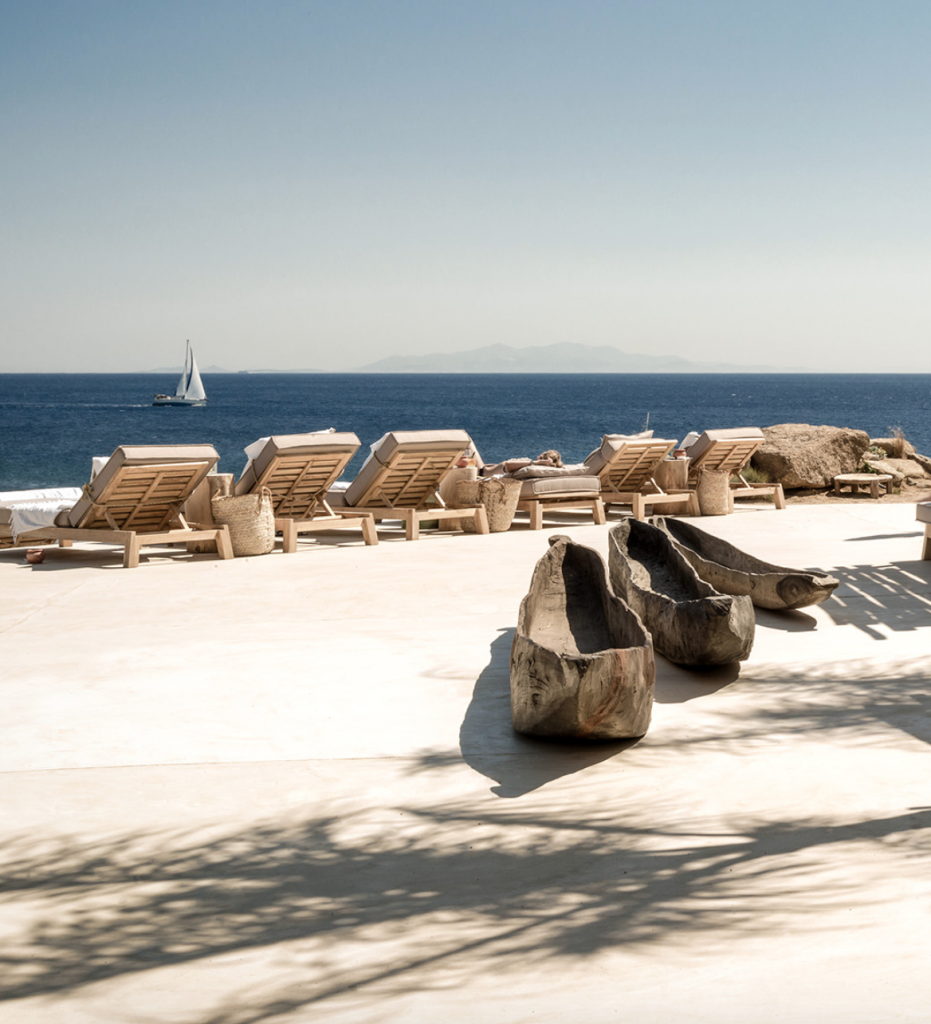 Address: Scorpios, Paraga, Mykonos, Greece
Telephone: +30 22980 29251
Website: scorpiosmykonos.com 
10 Punto 7 – Formentera, Spain
Situated on a near-deserted stretch of Playa Migiorn, 10 Punto 7's simplistic décor, and laid-back beats make for a tranquil setting. Serving up a signature cocktail of watermelon with vodka, it is the perfect setting to watch the sun set behind the Cap de Barberia.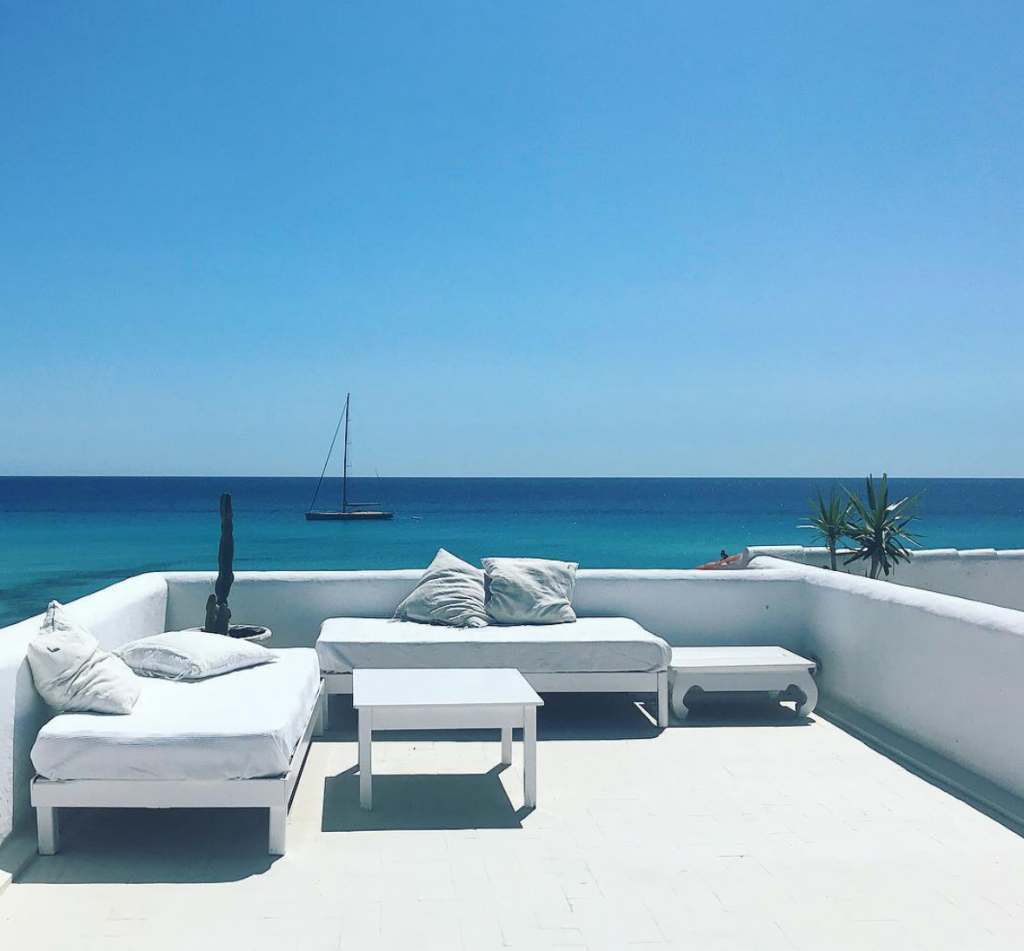 Address: Playa Migjorn, Carretera de la Mola KM 10.7
Telephone: +34 682 080 465
Website: http://www.10punto7.com/
MAÇAKIZI – Bodrum, Turkey
Located at the far end of the town of Türkbükü, Maçakizi is situated in Bodrum's most exclusive bay. Sun loungers drenched in pink bougainvillaea offset the beautiful turquoise color of the Aegean Sea. Succulent seabass, and signature cocktails make this a top-notch restaurant.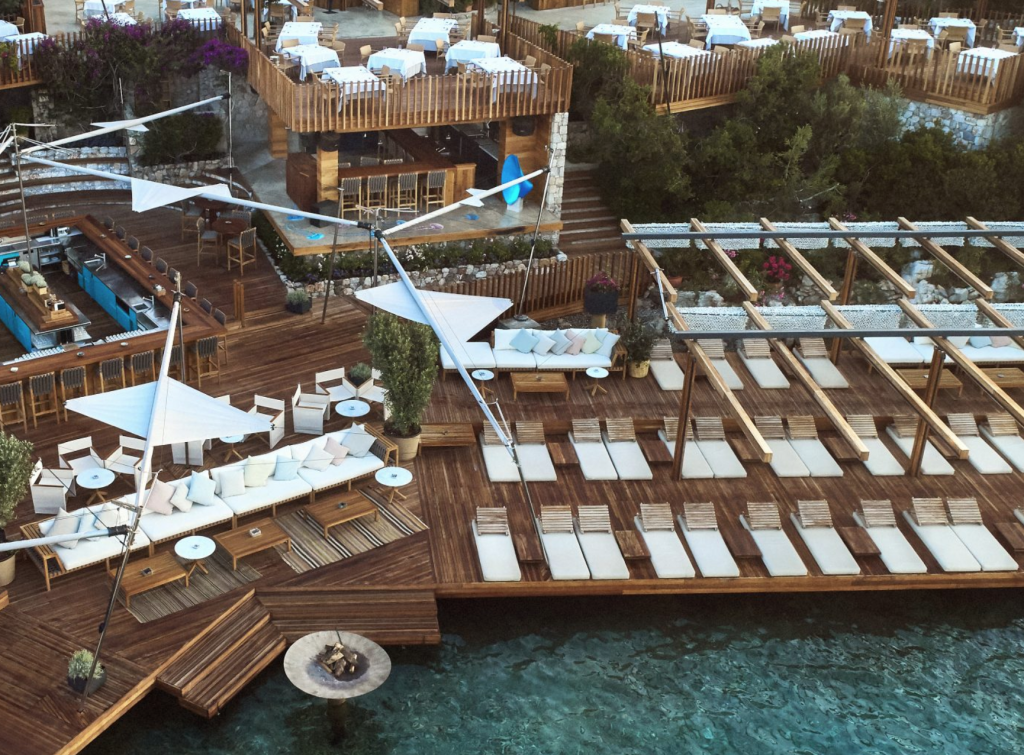 Address: Kesire Burnu Mevki Nar Cicegi Sok, Golturkbuku 48400, Turkey
Telephone: +90 252 311 24 00
Website: https://www.macakizi.com/
Phi Beach – Sardinia, Italy
Located in front of the Forte Cappellini, Phi Beach offers a magical setting for an aperitivo on the Costa Smeralda. With its delicious Mediterranean menu, renowned DJ's and stunning sunsets it's no wonder this is Sardinia's beach club gem.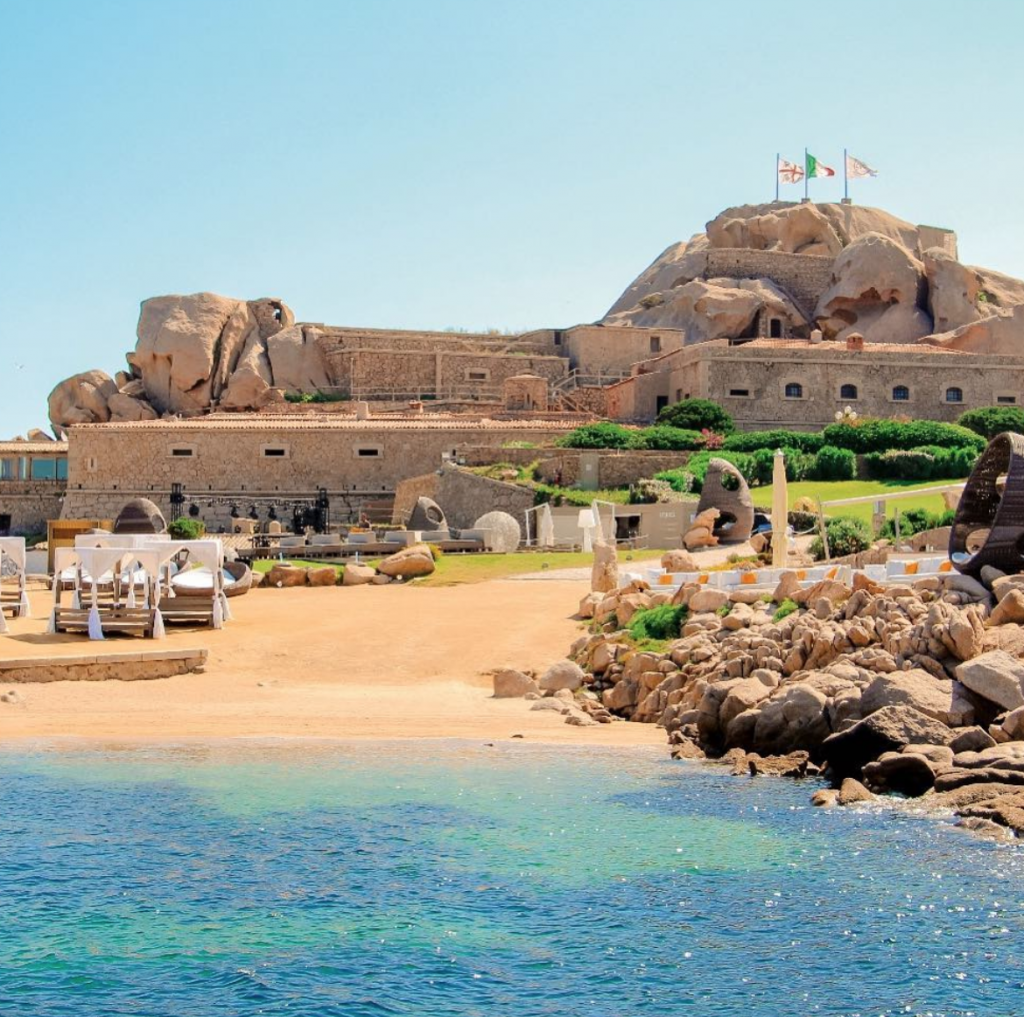 Address: Arzachena Località Forte Cappellini, 07021 Baja Sardinia OT, Italy
Telephone: +39 0789 955012
Website: https://www.phibeach.com/
Experimental Beach – Ibiza, Spain
This effortlessly cool spot is part of the hip Parisian Experimental Group. Situated on Cap des Falcó, this boho-fuelled beach club offers oversized day beds, an open-aired restaurant and epic sunsets. The cocktails are a must-try this is their specialty.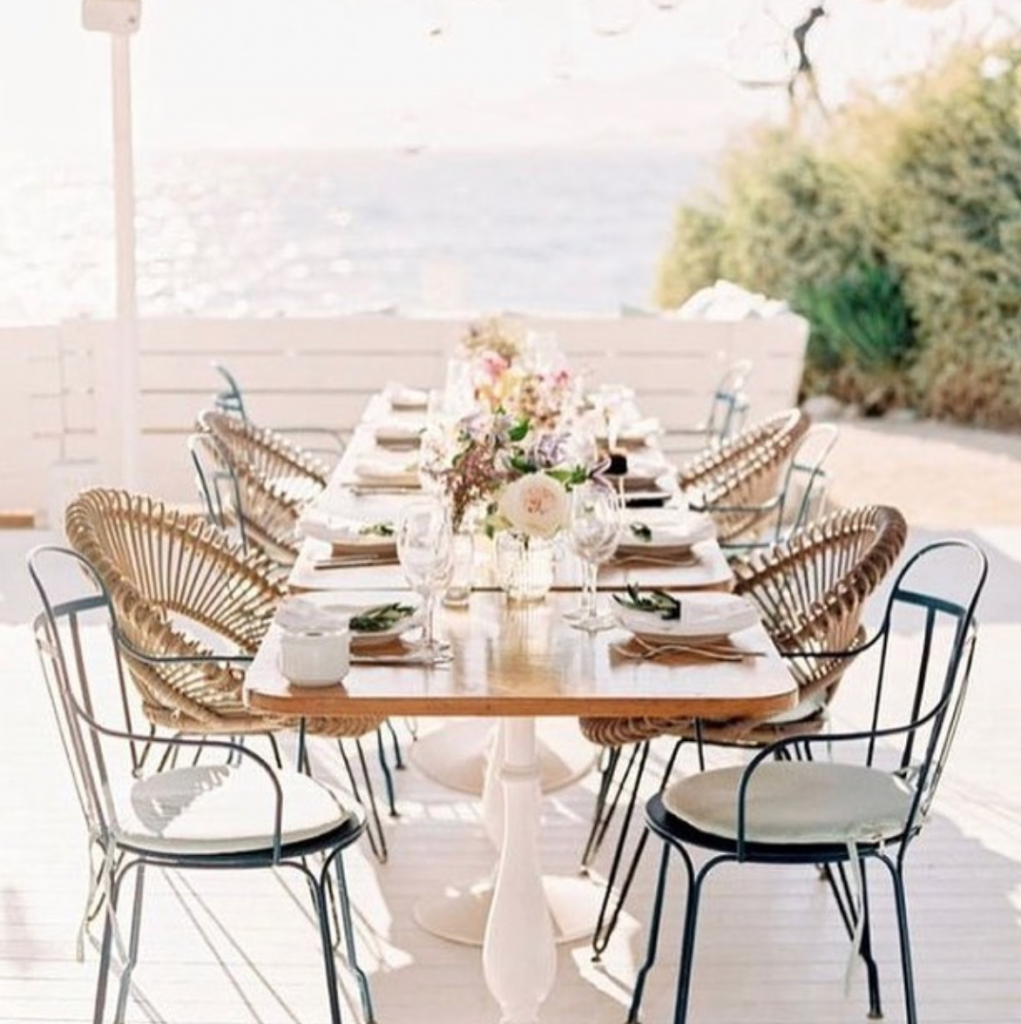 Address: Playa des Codolar Salinas, s/n, 07817 Ibiza, Islas Baleares, Spain
Telephone: +34 664 33 12 69
Website: http://www.eccbeach.com/
Carpe Diem – Hvar, Croatia
Recently voted one of the best beach clubs in the world, the exclusive Carpe Diem can only be accessed by boat. Located on Stipanska Beach, the club offers A-listers beach volleyball, watersports, and inflatable water toys. Be sure to stay and dance the night away at their epic full moon parties.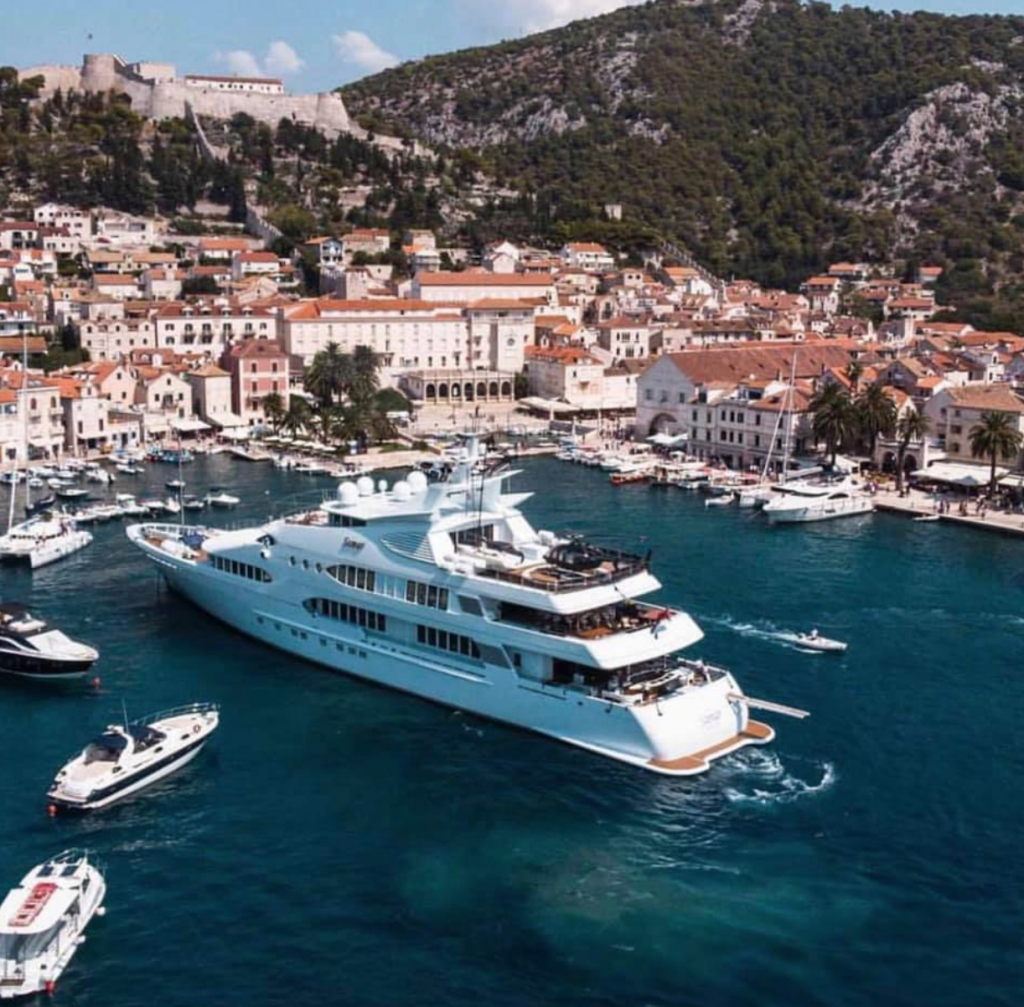 Telephone: +385 99 4468 468
Website: http://carpe-diem-beach-hvar.com/