Hello and welcome! I am Stacie the face behind The Blonde Chérie, a Californian girl with a Parisian heart. Originally from Los Angeles, I spent my childhood dreaming about living in Paris, and working in the fashion industry. Nine years ago, I turned that dream into a reality, and I moved to the 'City of Light' to attend graduate school at The American University of Paris in 2010. I was swept away by the beauty, romance and of course the delicious pain au chocolats the city had to offer. Paris captured my heart, and I decided to stay and work there after graduate school.
With over 15 years of diverse experience in the communications, digital marketing, public relations, project management and social media sectors, I launched my own consulting business. Having lived abroad for ten years, while working in the fashion, hospitality, luxury and travel industries both in-house and at agencies for brands such as Chanel, LVMH and Hôtel Ritz Paris; I gained an invaluable international perspective, and skillset that I cannot wait to share with you.
I am a travel blogger, content creator, fashion journalist, and photographer with a passion for all things French, luxury and travel. Having traveled extensively throughout Europe, successfully navigating the cobblestone streets in high-heels, I am here to share my tips, guides and resources for beauty, fashion, lifestyle and travel. I also want to share my experience being an Expat, and the ins and outs of moving abroad.
Embodying a bon-vivant spirit, I hope to tell compelling stories that kindle a feeling of "joie de vivre." Sharing travel information through a pastel lens, my goal is to inspire, and uplift with beautiful experiences, photographs and narratives. As they say in French, "La vie est belle", which literally means "Life is beautiful."
I created this Website to celebrate the joy of my experiences living in Europe, offer my expertise in Digital Marketing & Public Relations, and share my passion for travel with you. I want to make this a luxurious, fun-filled space for my readers complete with recommendations, trustworthy advice and hidden gems. My greatest reward is to receive messages from readers who visited somewhere, or tried a new experience because of my recommendation!
I hope you will find this space a valuable resource to you. Thank you for sharing my journey with me.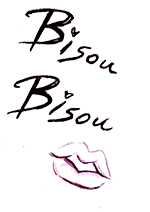 Stacie