With Milan fashion week winding down, the Roberto Cavalli A/W 2012 show certainly regenerated buzz and excitement within the industry with a coalesence of colors and textures that closed with Naomi Campbell for the finale.  In true Cavalli fashion, the collection was decadent, extravagant, and lavishly glamorous.
Baby-doll bubble dresses in bright pink and green sequins with harness backs that opened the show riveted a youthful and playful ambiance that was executed with a significant level of craftsmanship and sophistication.
Grungy glamour paired with animalia including fur, leather, and reptile prints created an ambiguous excess of materials, patterns, prints, and colors that turned nature motif upside down. From rock'n'roll tailored suits to box tops and flared pants, there was no stopping the creative flow of imagination and the superfluity of clashing patterns that some how seem to work brilliantly.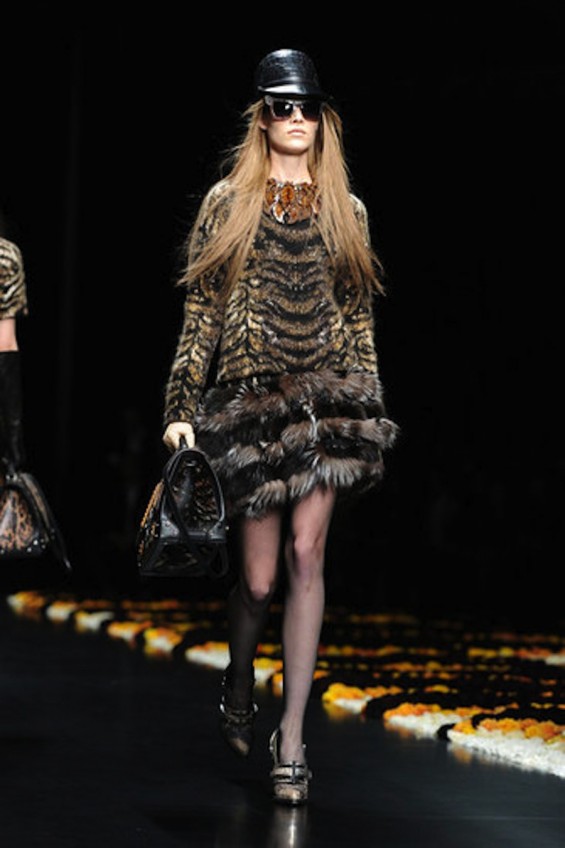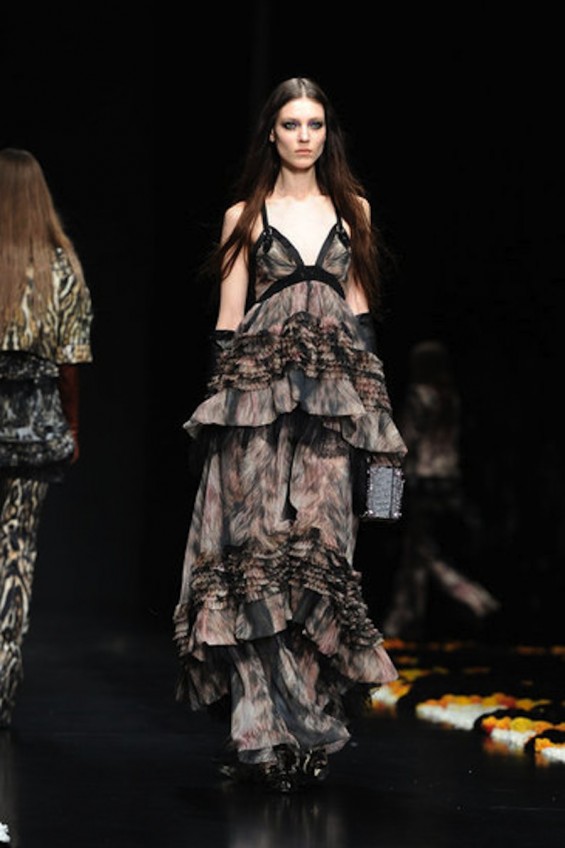 Assymetrical, bold, and daring, this fall collection is not for the shy or introverted. And this was proven when Naomi Campbell sailed down the catwalk barely harnessed into a waterfall of purple sequins. It has been a busy week for Cavalli as he also dressed  Alessandra Ambrosio, Cindy Crawford, and Bar Refaeli for the 84th annual Oscar awards.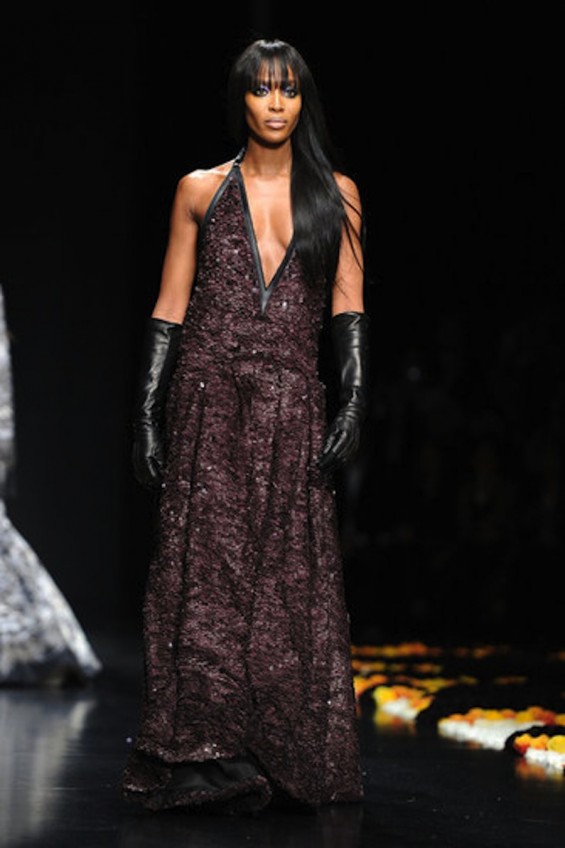 Written by: Kimberly Dreisinger
Images courtesy of: Fashionologie.com