Dsquared² welcomed the class of 2013 to their A/W high school prom. Reminiscent of a 60's dance, cigarette-clad retro schoolgirls paraded the runway in fabulous bouffant hairdos, cat-eye sunglasses, rolled-hem jeans, sweet mohair sweaters and glamorous gowns. The dynamic duo Dan and Dean Caten hosted a preppy prom with an edge—who doesn't love a striped mink rugby sweatshirt! Our favorite look a green crocodile jacket paired with pink pants, it doesn't get an sweeter! This collection is for the chic girlie girl, however, it secretly speaks to the inner bad girl in all of us, and that is why we love these infamous brothers.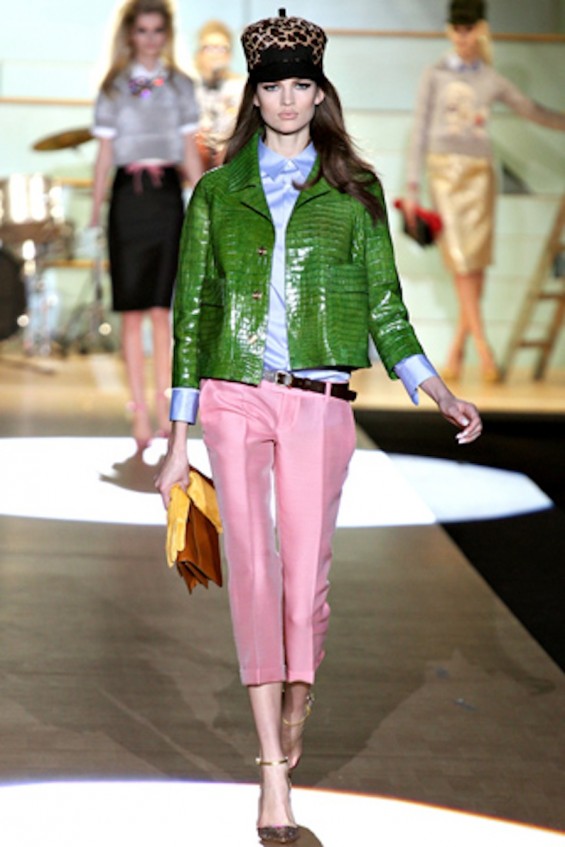 Written by: Stacie Fleming
View the entire collection below.
Images courtesy of Style.com