Nicole Farhi's new 7,000 square foot flagship is the latest rage on London's über fashionable Conduit Street. As Nicole Farhi approaches its 30-year anniversary in 2012, the brand is setting up shop on a prominent street corner in a chic six-story building to showcase its fashion and lifestyle collections.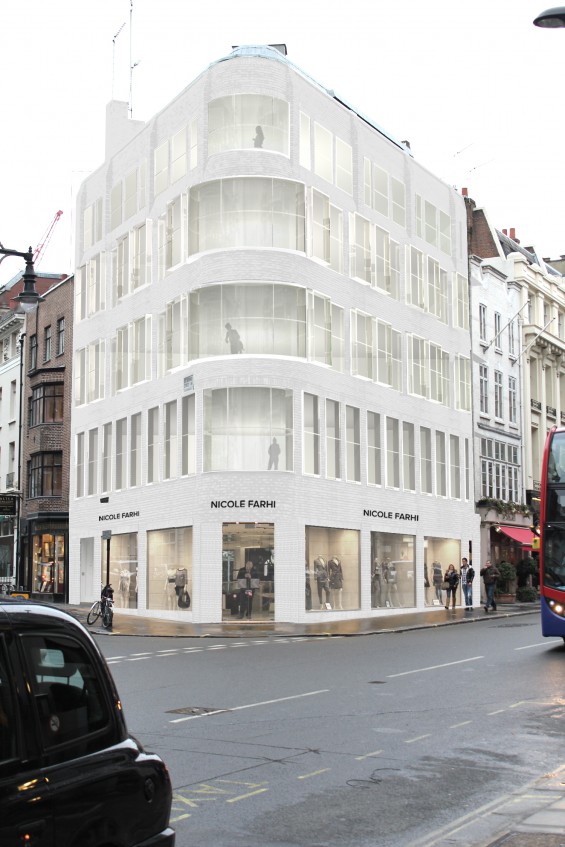 The immense store showcases the incredible women and men's collections, accessories, including the exciting new eyewear collection and a beautiful area dedicated to shoes, bags and home ware. The Nicole Farhi spirit of blending heritage with innovation is exemplified in the new avant-garde store where fabrics, forms, textures and materials are worked in unexpected ways.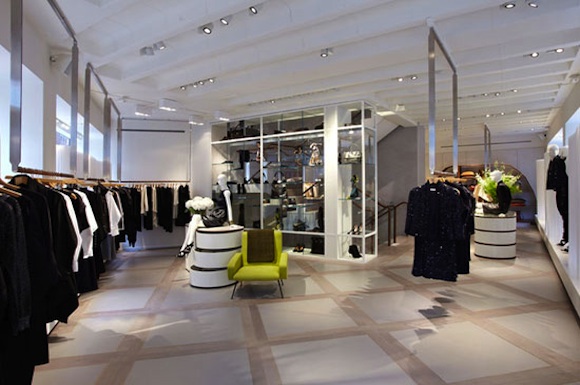 Drawing inspiration from Nicole's love of French architecture and early 20th century furniture, architecture firm Universal Design were tasked with creating a new space to reflect the label's modern heritage look. Using Versailles's wood parquet flooring and wall paneling as their muse, the design team constructed an updated look with the use of grey oak, porcelain tiles, brushed steel, glass staircases, and floor-to-ceiling glass cabinet walls. The finished look—a restrained, sophisticated and structured interior scheme that reflects the Nicole Farhi world within a modern building.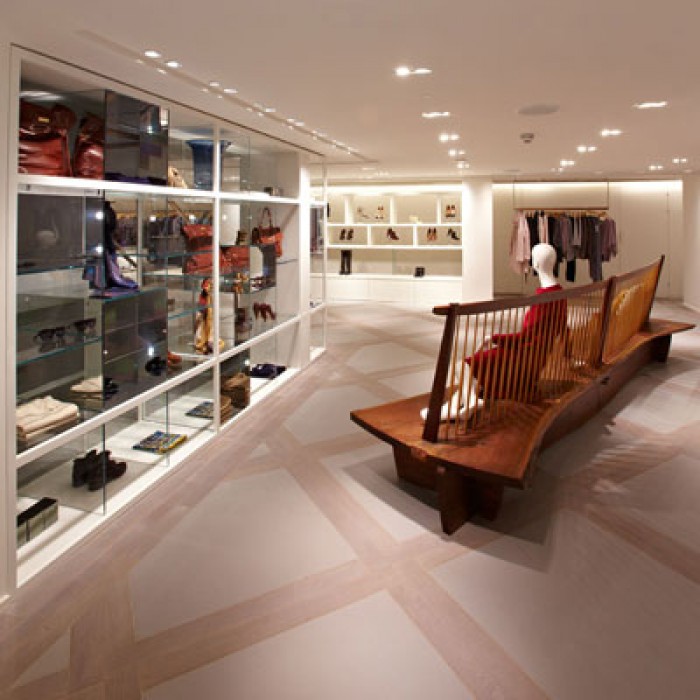 Nicole says "Every 5 or 10 years in my career I have come across new challenges whether it's developing the menswear line, opening new stores in London and abroad or introducing home ware to the brand, so the opening of the new flagship store was another very exciting challenge for me. It's still wonderful to be able to move forward and renew oneself, especially as we are celebrating our 30th anniversary next year."
Click here to view the Nicole Farhi A/W 2011 collection straight off the runway from London Fashion Week.