Undulating water music and dim chandelier lighting set a deliberate tranquility at the Hotel de Varengeville, as Moon Young Hee brought us the first défilé of Paris Prêt-a-porter Fashion Week AW 2013.
The South Korean designer led with a neutral palette, textural variation and lateral silhouettes.  She built her story sideways over the female profile – voluminous busts, layered bibs, elongated cuffs and elongated pant hems were an adventure through the designer's experiments with proportion. Flat shoes not only exaggerated the effect of amplified pant length, but gave the models an ethereal, steady gait.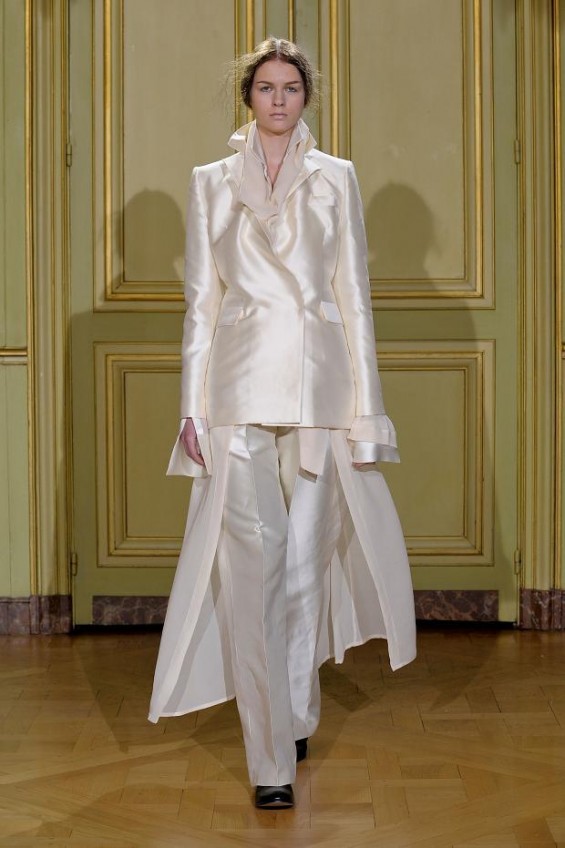 The fluidity that has come to define Moon Young came through in satins that rippled over the female form and was maintained in the treatment of heavier fabrics, including separate coat, jacket and dress looks in an ecru fur-like textile. Unfortunately, the liquid vision was undermined by a lack of finishing. Pins visibly sparkled from hems, seams were pulled, rough edges abounded.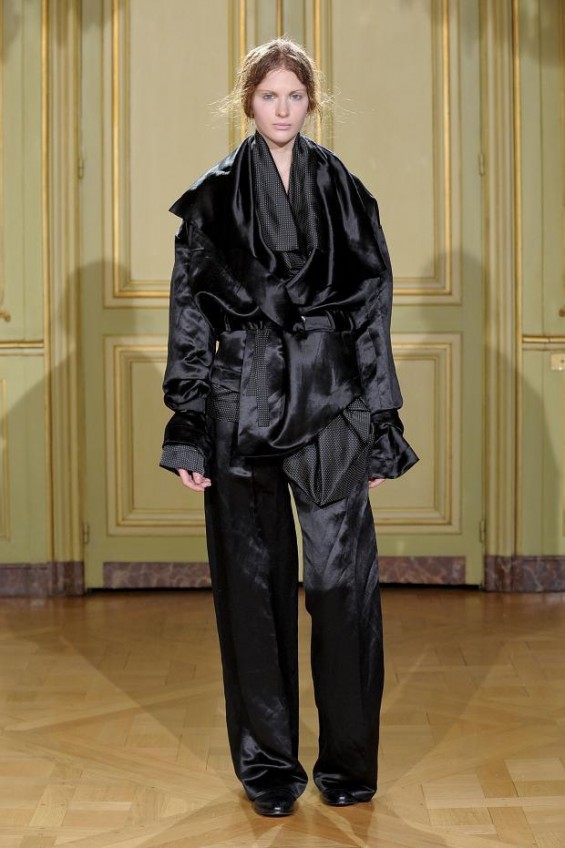 Unified under mussed hair, drawn back into distinctly Asian wrapped ponytails, Moon Young left us with a cohesive journey, complicated by difficulties of a concept not completely realized.
Written by: Symonne Torpy
View the entire collection below…