Bringing couture to the court, Riccardo Tisci  made a slam dunk at Givenchy's Spring/Summer 2012 Haute Couture show. Inspired by the glamour of the roaring 20's segueing into the 30's, silhouettes were slender and elegant reflecting an Art deco vibe. Tisci explored the relationship between femininity and modernity with fluid designs infused with a graphic sharpness.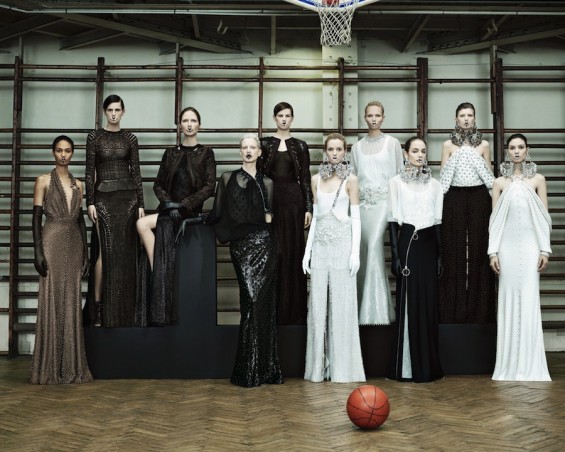 The intricate craftsmanship of each piece was awe-inspiring. His tempestuous textures and laborious technique (it took a whopping 350 hours to complete one gown) reflected a raw, animalistic quality that was juxtaposed with an unexpected femininity and beauty. Dresses embroidered with scales of crocodile skin, fringes made of crystal drops, and embellished looks with geometric embroideries captured the rarity and one-of-a-kind artistry of each piece.
The autumn color palette consisted of luminous blacks mixed with winter whites, mocha browns, and beautiful bronzes accented with decorative ear and nose baubles. Elegant and sophisticated, with a slightly tough edge the collection was absolutely stunning.