Ciao bellas,
Today was the second day of Milan fashion week; inspired by glamorous fur we attended Fendi, Ermanno Scervino, Krizia, Daniela Gregis and Anteprima.
We were awaken by the concierge greeting us with the days invitations; only for him to see what a girls room truly looks like during fashion week:
After trying on many different outfits, as you can see from our room, we had a tough time making a decision.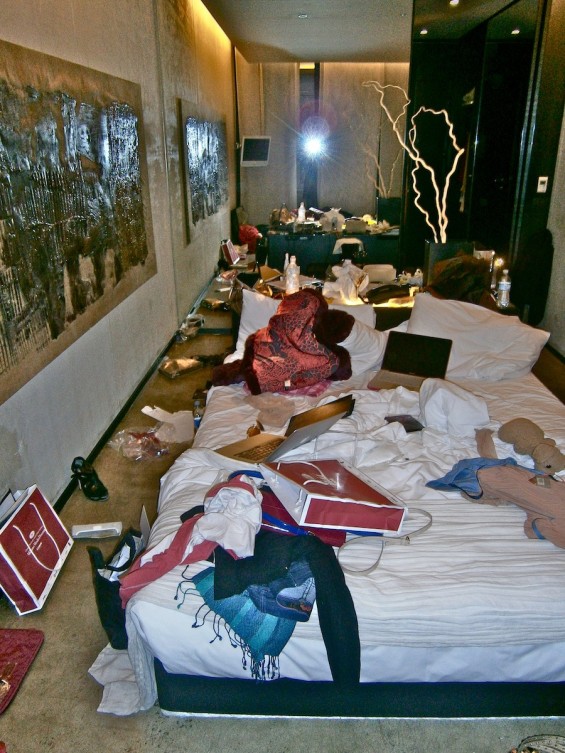 Below is what we finally decided on…
Look 1:
Halston gold silk dress
Vintage fur vest from Paris
L.A.M.B stilletto booties
Tom Ford Sunnies
Dulce gold clutch
Look 2:
Top Shop collection pleated dress
An'ge leather and fur brown jacket
Eden snakeskin leather booties
Gionni maroon bag
Tiffany&Co sunglasses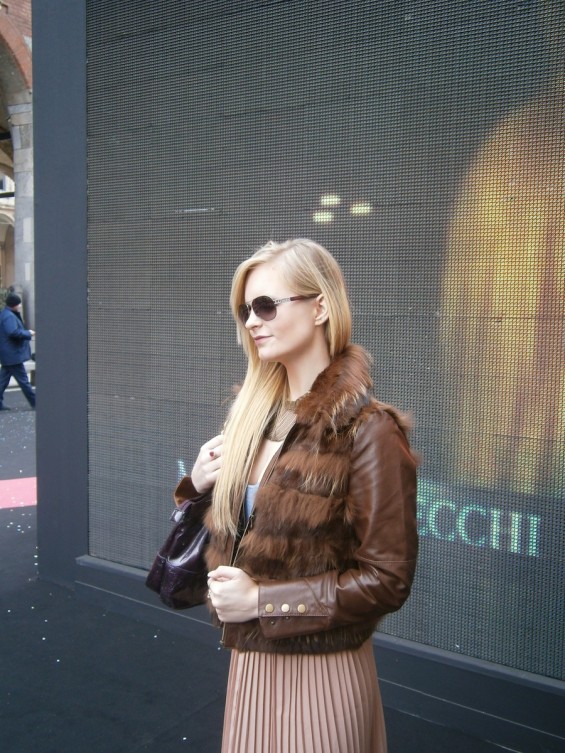 The Blonde Cheries together: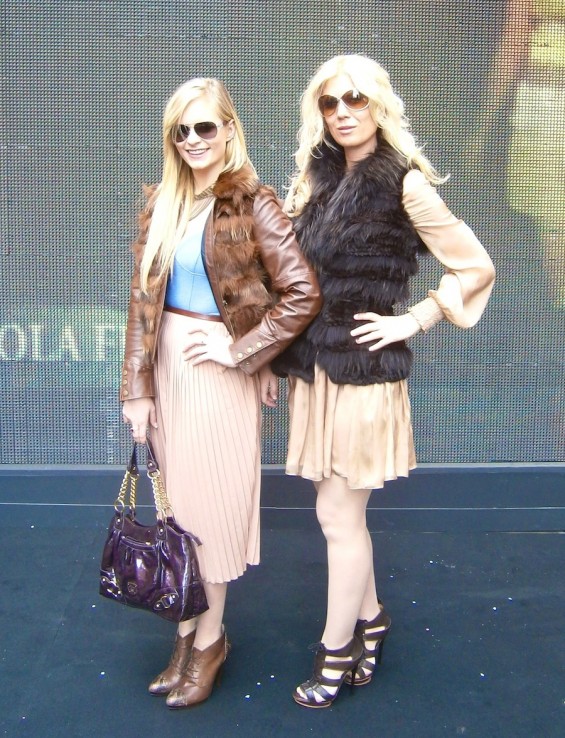 Fendi was the first show we attended, and fur, reptile, and cinched waists were fused together by mix-master Karl Lagerfeld. Wide leather belts, epaulette shoulder detailing, and puffed sleeves created an unapologetic and exotic luxury collection for the courageous and chic women who rock the fashion industry.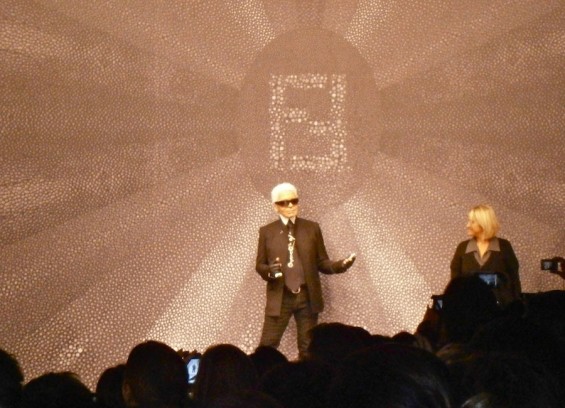 At Ermanna Scervino the crowd saddled up for a ride through the wild, in an equestrian inspired collection filled with earthy colors like moss green, chocolate browns and sophisticated blacks. With thigh high boots that could almost pass as pants, leather dresses, and fitted jackets , this show promoted a refined athletic look with soft pops of color in deep purple. The mix of femininity and sporty chic created a look we couldn't resist!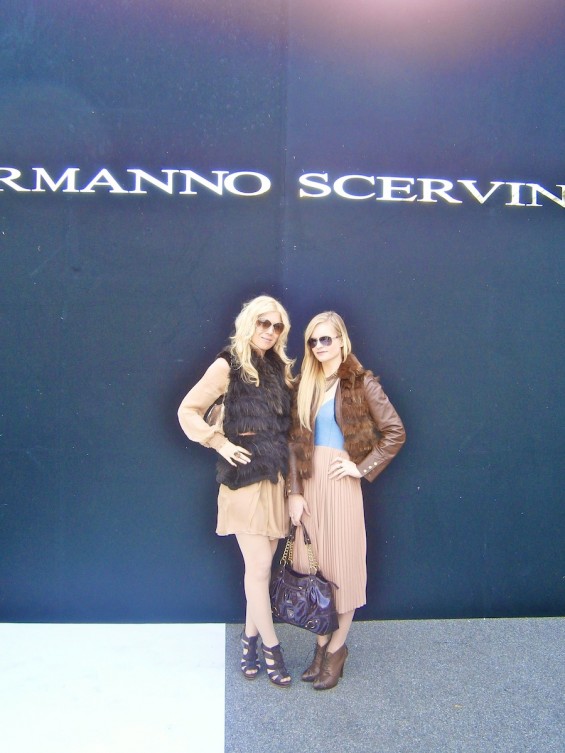 Krizia was filled with african goddesses and a safari color palette. With soft fabrics elegantly draping off the body and jeweled hair pieces, this collection was cultured and dynamic.
Finally back in our room, resting our tired feet.

The Blonde Cheries