80 models, over 85 looks, the Royal Philharmonic Orchestra and the Grand Palais— Chanel's Spring/Summer 2011 show in Paris during Fashion Week.
Karl Lagerfeld's inspiration came from the avant-garde 60's movie Last Year at Marienbad. It inspired a breathtakingly surreal setting: a beautiful black and white ornamental French garden set around three fountains. An orchestra of 80 musicians performing romantic arrangements of the Verve and Bjork. And an abundance of beautiful and audacious clothes paraded by stunning models in a careful and schematic way.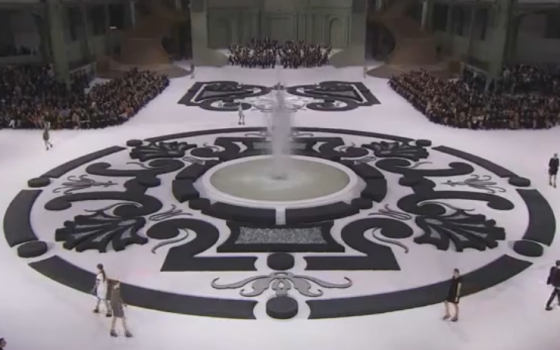 The return of French model Ines de la Fressange, Karl Lagerfeld's muse in the 80's, was very exciting. At age 52, she's still as beautiful as ever and is considered one of the chicest women in Paris. She was met with revering applause from the audience.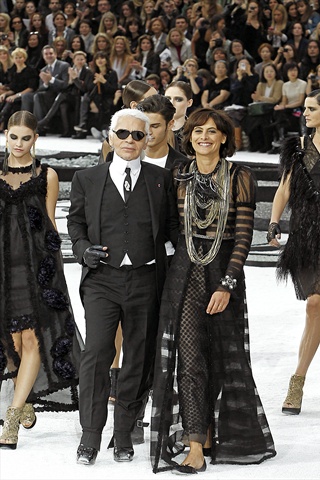 The extraordinary workmanship of these pieces suited the grandeur of their setting. A record 18-minute show, showcased everything from classic Chanel tweeds in black and white, to summery pastel colours and floaty chiffon floral dresses, finishing with an all-black evening wear finale. It was about as close to couture as ready-to-wear can be.
Karl Lagerfeld out did himself this time! He put on an extravagant, captivating and elegant show that left the audience wanting more.