Hi Lovies!
Today I was walking around the second arrondissement, in the back woods of rue de Rivoli and rue Saint-Honore. I had no real aim in mind other than to admire the beautiful neighborhood and explore the city as "comme une vraie parisienne" – a true Parisian.
After a few hours of popping in and out of small boutiques and designer labels, admiring the elegant facades of each building, and enjoying a café at Square St-Honore, I found myself lagging the effort to continue my walk. While desperately searching for my bus stop (I must have been a bit more lost than I thought!), I wandered across the Zen Bar in Passage Choiseul.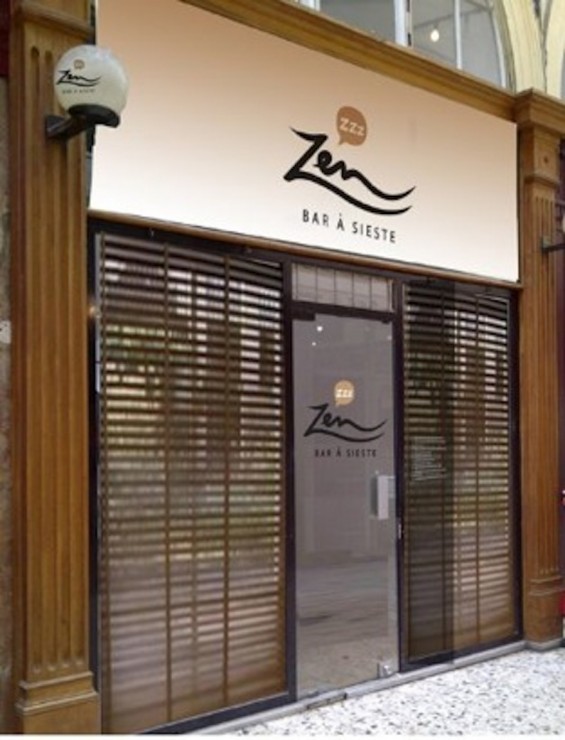 I pushed open the door and found myself transported into a relaxing, calm atmosphere quite contradictory to the busy city life outside. I was warmly greeted and informed of this new concept bar, where busy professionals and active people come for a mini siesta in the middle of the afternoon and revitalize from the after-lunch drowsiness. For 12 Euros I was provided with a "micro -siesta", a 15-minute break in a massaging bed of jade stones, cradled by subdued music and soft lighting. My heavy eyes drifted to sleep instantly, and I woke up energized, refreshed, and rejuvenated.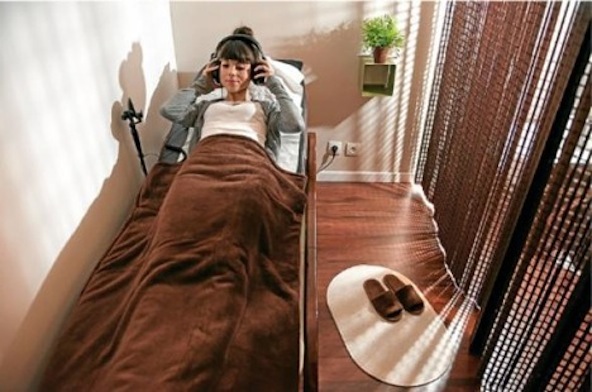 Though this concept is new in Paris and opened just recently, New York and Japan have already picked up on this little slice of zen. Le Bar à Sieste offers a mix between a beauty salon, yoga studio, tea room and above all an escape from the hustle-bustle of the city. Longer sessions are offered for those with the time as well as manicures, pedicures and fish spas. A true détente and a special new find in Paris! Go on and try it out… you deserve it!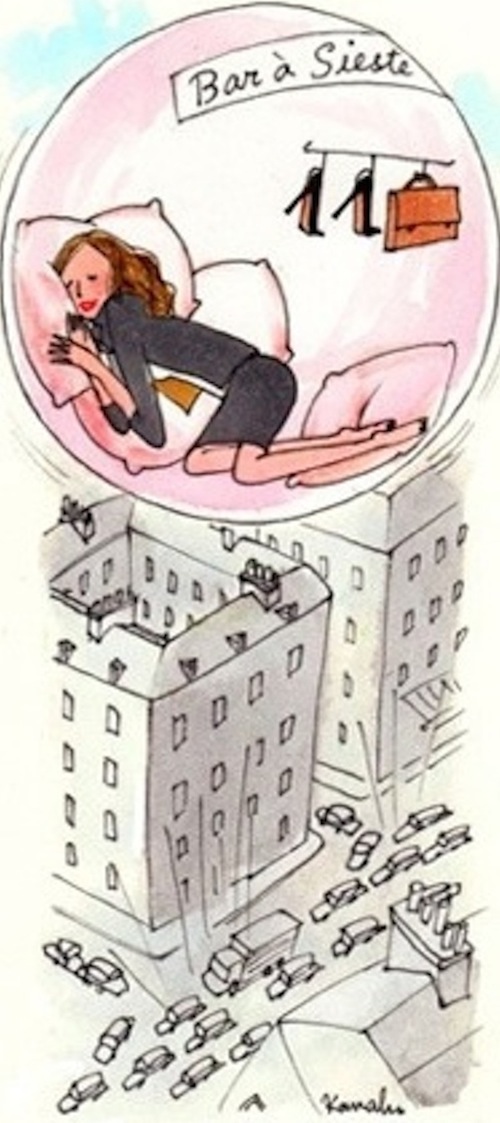 Click here to view the website and price list. http://www.barasieste.com/
Bisous Bisous,
Paris Girl Couture