French designer Jean Paul Gaultier has been named as the 9th judge for the Cannes Film Festival, whom, along with eight other members of the Jury (including Diane Kruger) will be responsible for selecting the winner of the festivals highest honor, the Palm D'or. The Cannes director said earlier this week to Vogue,  "We have a tradition of inviting people who we know are cinephiles but who are not necessarily in cinema;" Therefore this known cinema-lover will fit right in! Congrats, Gaultier!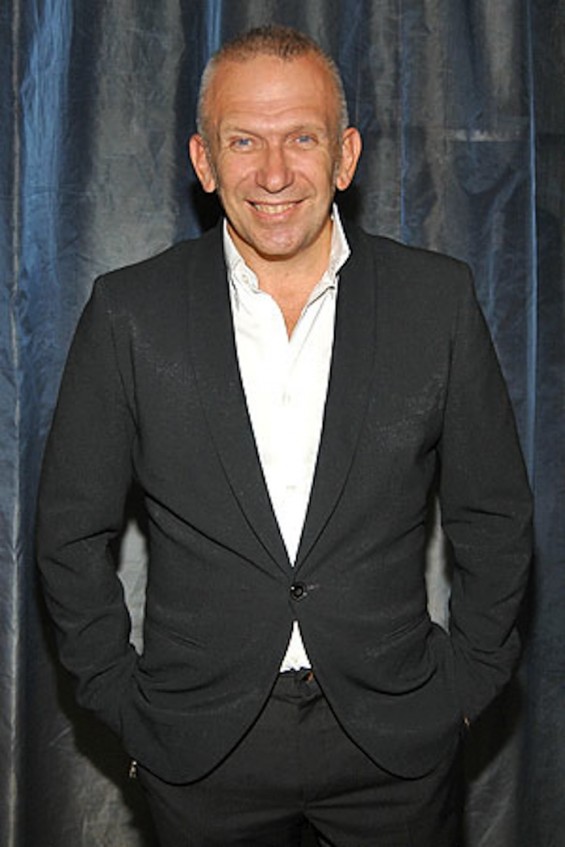 To celebrate 60 years of the Queen's reign; her Diamond Jubilee, the renowned French tea and macaroon house  Ladurée has created a Union Jack boxed selection of macaroons that fly the flag for Britain complete with the crown and the Jubilee emblem. The box of six macaroons will be available in Ladurée shops in London, Paris and New York City from June 1, at €15.50 in France.
The Festival Hyeres  took place this weekend at the Palais de Tokyo. For four days, young fashion designers present their first collection to the public in a series of fashion shows directed by Maïda Gregoiri-Boina. The jury is headed by Japanese creator Yohji Yamamoto. In the past, this festival has recognized talented designers such as Viktor & Rolf and Gaspard Yurkievich. More details of the winning designers at the 2012 festival to come this week.
After an eight year absence from the couture calendar, The Atelier Versace showed their spring couture collection in January at last to a handful of privy guests. This year, Donatella Versace has announced she will be showcasing the Fall/Winter 2012 couture collection at the Ritz Hotel in Paris this July. We can't wait!
Written by: Kimberly Dreisinger