Abracadabra! Valentino's magical Spring/Summer 2013 collection was a potion of designs stamped with patterns of wrought iron gates and gossamer-thin fabrics bonded with wool and embroidered flowers that hypnotized the runway. The designing duo, Maria Grazia Chiuri and Pier Paolo Piccioli's mystic métier was influenced by ancient mosaics and secret gardens. Tessellated patterns mounted on the bodice and origami like shaped skirts created a kaleidoscope of spellbound couture. Ethereal gowns were piped with antique looking lace and stitched with gold and silver thread while floral frocks were dusted with drops of infinitesimal beads.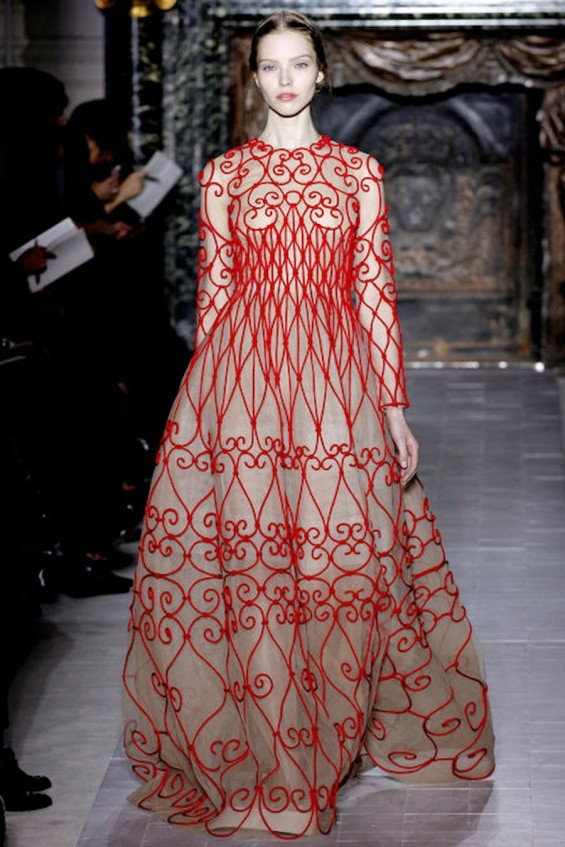 The audience lost themselves in Valentino's maze of ornate ornamentations, but were incarcerated in a labyrinth of splendor when the Italian designers showcased crisp, structured designs that were simple in their execution but divine in form. These impeccably tailored silhouettes cavorted down the stone floor of the Hôtel Salomon de Rothschild; a crème gown in the guise of a cape, and an urbane red dress magnified the creators' wondrous sorcery.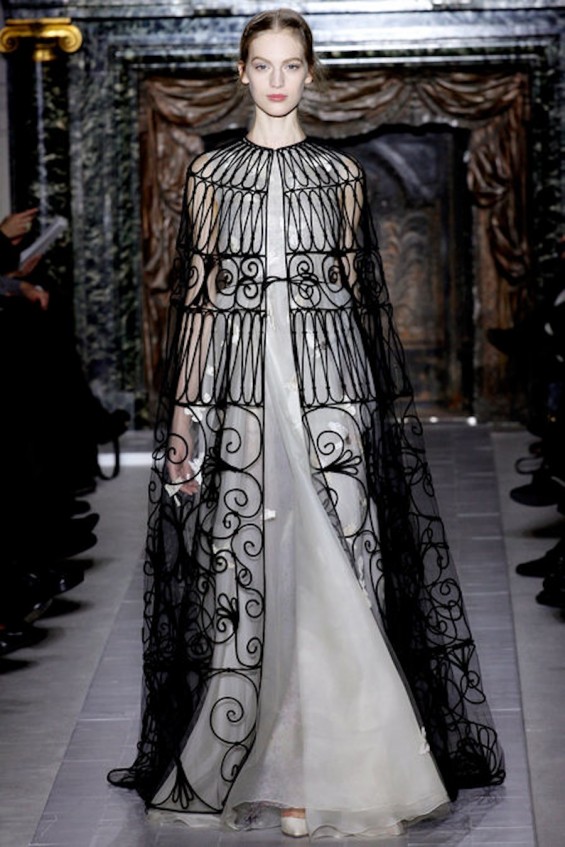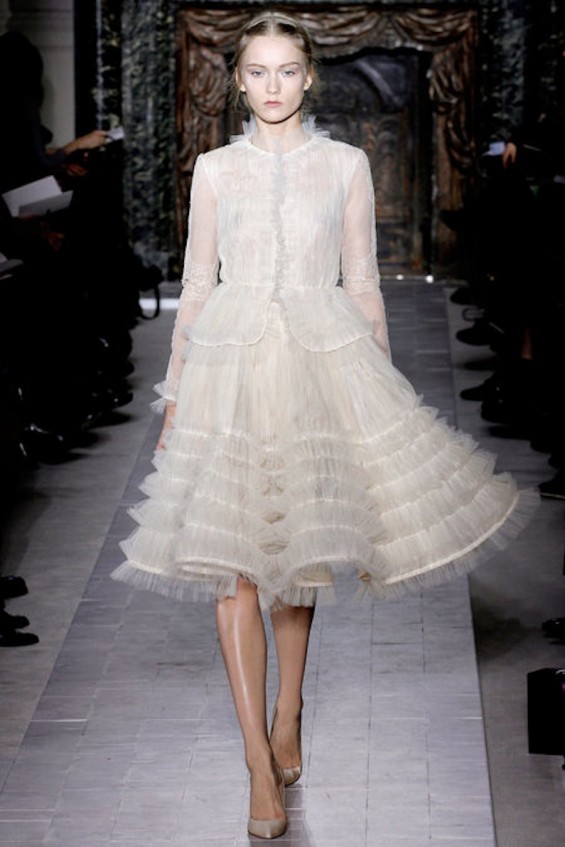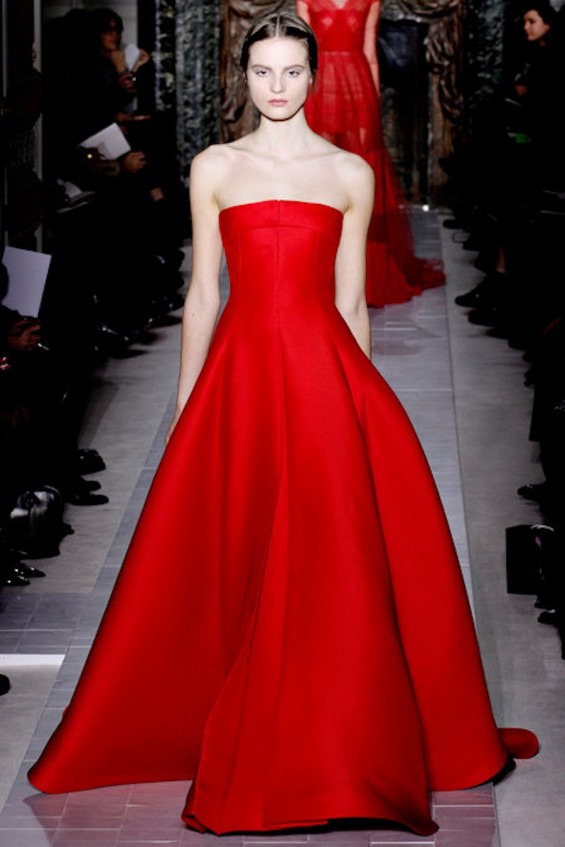 Although the show was inspired by secret gardens, it is no secret that this collection holds true to the sacred label's matchless reputation. Valentino oozes refinery, an impalpable decadence that has revolutionized couture as art. The celebrated fashion house concocted a collection that revels in reverie that revels in the mythical majesty of all things beautiful and all things Valentino.
Written by: Chloe Rash
View the entire collection below…
Images courtesy of Style.com