The fashion industry's most fervent guessing game has at last come to a close, in it's wake settling the rumor mills, gossip blogs, and twitter conversations. After a year of relative uncertainty, with names swirling the public sphere ranging from the likes of Marc Jacobs to Haider Ackermann and Riccardo Tisci to Alber Elbaz , the house of Dior has named Raf Simmons as their new creative director. Simons, formerly at the helm of Jil Sanders, will succeed John Galliano in this position and is expected to present his first collection for this Paris-based fashion house during couture week in July.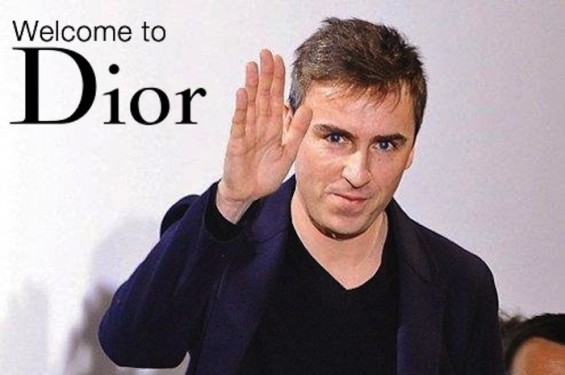 "It is with the utmost respect for its tremendous history, its unparalleled knowledge and craftsmanship that I am joining the magnificent house of Dior. Mr. Christian Dior has always been for me the most inspiring couturier," Simons said in a statement. "I am truly humbled and honored to become artistic director of the most celebrated French house in the world."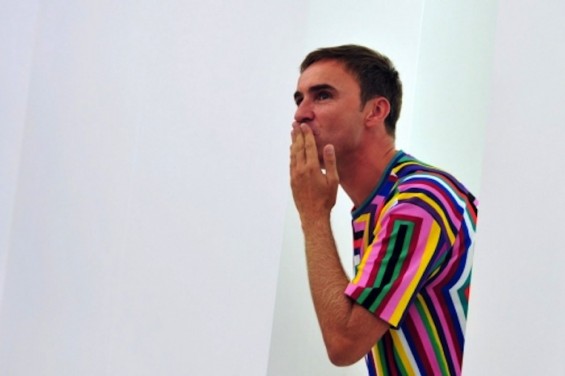 Since Galliano's dramatic departure, the brand has propelled forward under the sturdy hand of Bill Gaytten. With revenue continuing to excel and the reputation just as unyielding, Simons will be thrust in to the deep end with presenting his first collection for the house's 65th anniversary.  His last ready-to-wear collection at Jil Sander seemed to have fastidiously adopted the codes and DNA of the house of Dior; perhaps his own not-so-subtle way of throwing his name in the hat. A look at these pictures (courtesy of Elle.com) shows Simons' cadence between the two.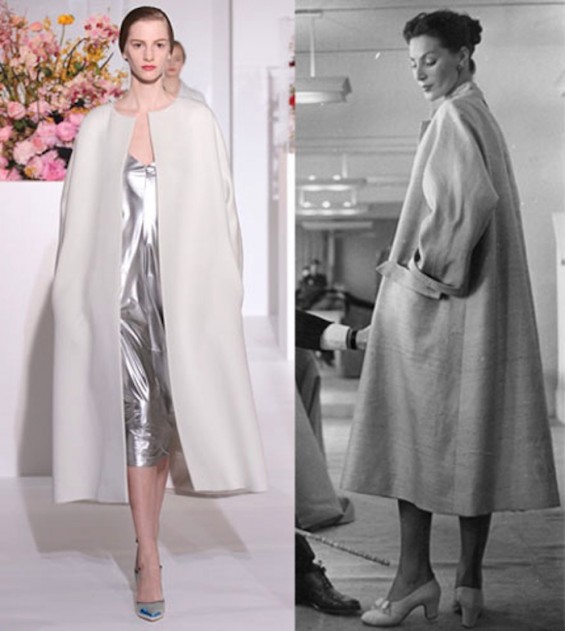 At left, a look from Raf Simons' final collection for Jil Sander, fall 2012. At right, Christian Dior makes adjustments on a coat from his summer 1952 collection.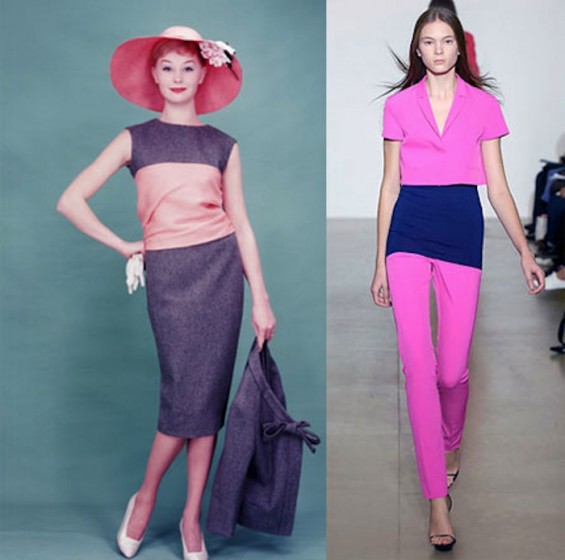 At left, a look from Christian Dior's spring 1959 collection.  At right, Raf Simons' spring 2008 collection.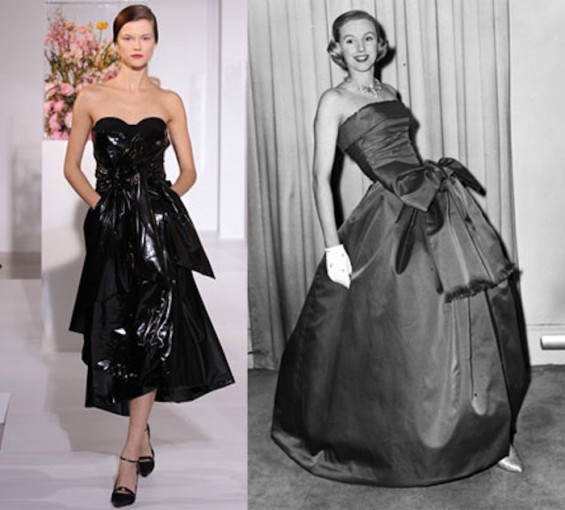 At left, one of Raf Simons' final looks at Jil Sander.  At right, a look from Dior's Grands Bal collection in the summer of 1957.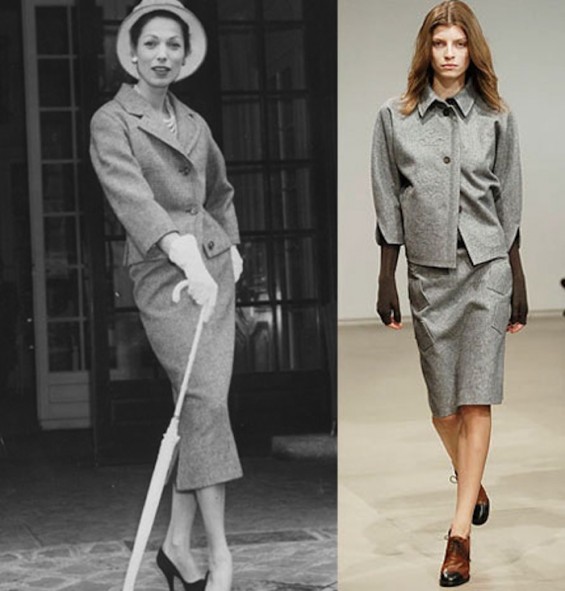 At left, a suit from Dior's fall 1957 collection.  At right, Raf Simons' debut collection for Jil Sander for fall 2005.
Simons' appointment, while well received, has raised no small amount of curiosity about what it will mean for Dior. Glenda Bailey, the editor of Harper's Bazaar, said that at Sander, Simons "has proved that he is very adaptable". We are excited to see his first presentation in July and are certain it will be a success.
Written by: Kimberly Dreisinger