John Galliano's eponymous label launched its first official online store on Tuesday, November 15, bringing that special mix of savoir-faire, rock, romance and soul to the digital universe. The company stated, "The House of John Galliano is thrilled to be able to launch itself into cyberspace, and is excited to bring the elements of the Galliano Universe to e-commerce." The site launched in English to create global access for its fans (www.gallianostore.com).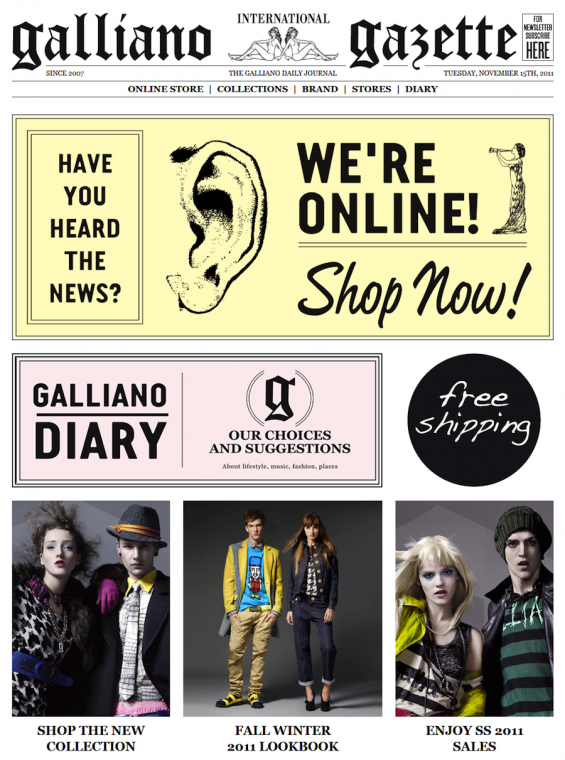 Extra, extra read all about it! Aptly named the "Galliano Gazette," the Website resembles a trendsetting newspaper rich in glamour, modernity, luxury and vivacity. According to the house, "Galliano's essence of energy and innovation inspires the ever-evolving narrative across the site, and infuses the web with the unique Galliano identity. The Galliano vision is firmly set towards the future yet remains grounded in a competitive price bracket." With cutting edge functionalities such as "searchandising," the new site is dynamic, visually appealing and as skilled and technical as the couturier himself.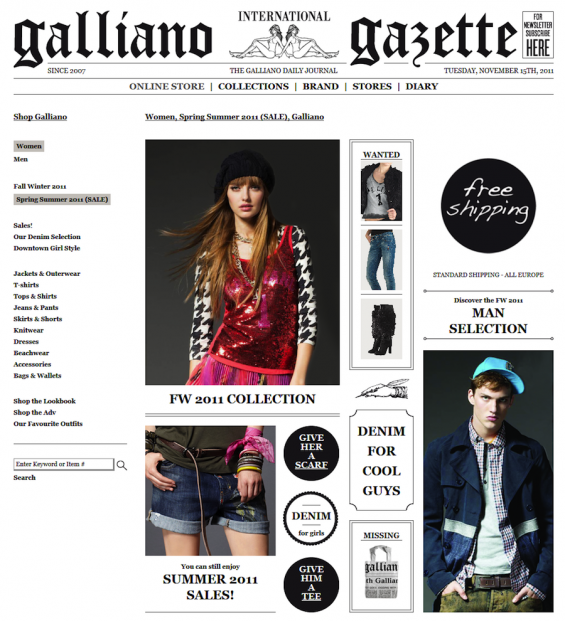 "Famed for collections that inspire and empower the fashion devotee, the trendsetter and the individual alike, Galliano provides a new uniform for a fresh generation of rebels and romantics." At the click of a mouse, the iconic brand made fashion history launching the Website with John Galliano's final collection before his departure. Reminiscent of the dress Galliano designed for Kate Moss's wedding, the vintage-inspired ensembles will take your breath away.