Today was the last day of Paris Fashion week, and though we are sad to see the fashionable week come to an end, we will be happy to put up our feet and rest our tired toes! We opted for wide, flowing pants and warm coats, creating a look that was chic yet practical at the same time. The morning began with the Louis Vuitton event which definitely put PFW out with a bang! Marc Jacobs sent out his fall collection for Louis Vuitton on a train; complete with whistles, clouds of smoke and even a bearded conductor, models were escorted from the train by a porter who carried her hat boxes, weekend bags, and "petites valises" done in crocodile, goat, pony and ostrich; all in signature Louis style!
The last shows we attended were Allude, Elie Saab, and Lie Sang Bong. Unfortunately, it was raining quite heavily all day (which shouldn't be surprising since we are in Paris!), so the Blonde Cheries picked up our umbrellas and trekked around the city. We'd like to think we were ultimately stylish and elegant in the rain, but with the wind blowing so hard we did get a bit wet!
After the Elie Saab show we had a few hours before Lie Sang Bong, so we walked across Place de la Concorde to the prestigious Hotel Crillon. Vogue had set up a pop up bar inside during fashion week, complete with red velvet couches, crystal chandeliers and the magazine-inspired menues. It was a great way to warm up, and enjoy a glass of champagne to celebrate the end of fashion week. See our looks below!
Look 1:
Top – black Ella Moss chiffon blouse
Blazer – black Ba&sh blazer
Coat – Banana Republic angora black coat
Pants – BCBG poppy colored pants
Hat – Forever 21 black feather felt hat
Purse – Chloe black python purse

Look 2:
Christopher Fischer white cashmere turtleneck
Marks and Spencer wide leg trousers
An'ge leather and rabbit fur jacket
Eden snakeskin and leather booties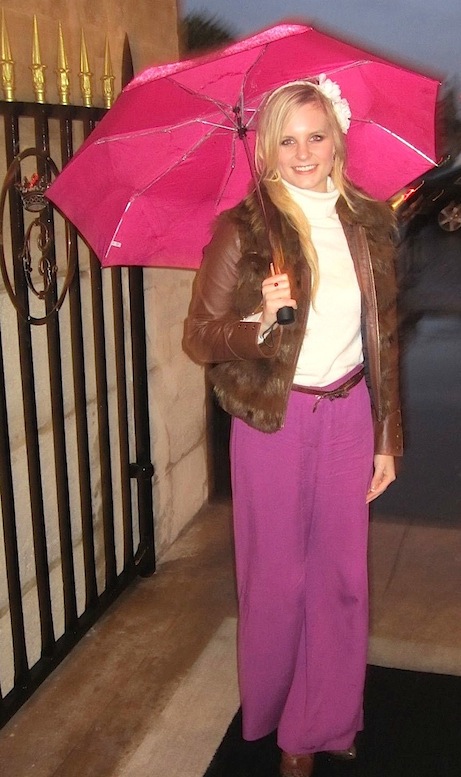 BC's together: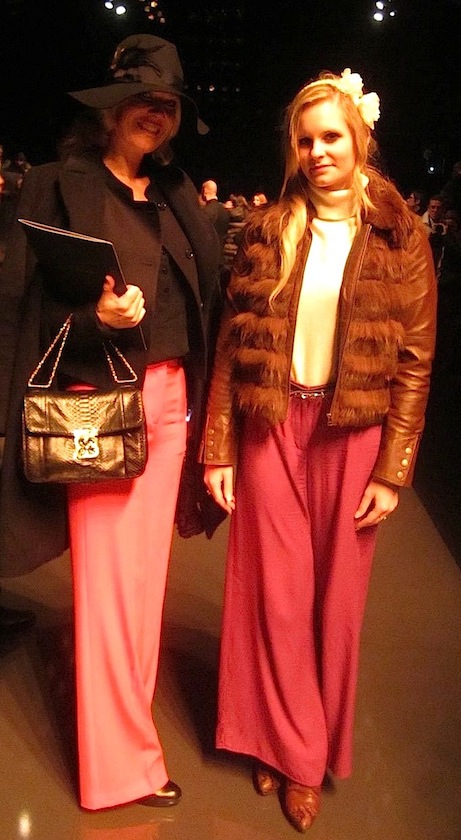 The Blonde Cheries