After a sweltering afternoon of fashion shows in Paris, guests arrived at the tents of the Jardin des Tuileries at five p.m. to enjoy what was certain to be a sensational show by Alber Elbaz for Lanvin. Upon entering the exclusive tents, the atmosphere quickly took on the effervescence of an upbeat nightclub – complete with heart-pumping music, waiters with champagne, canapés, and an array of glittering guests.
The star studded front row included Kristin Scott Thomas, Julianne Moore, Rachel Zoe, Orlando Bloom, and Jade Jagger, who managed to look utterly gorgeous and serene amidst the heated, buzzing atmosphere. Miranda Kerr dazzled on the runway as her love-struck hubby Orlando Bloom cheered her on from the front row.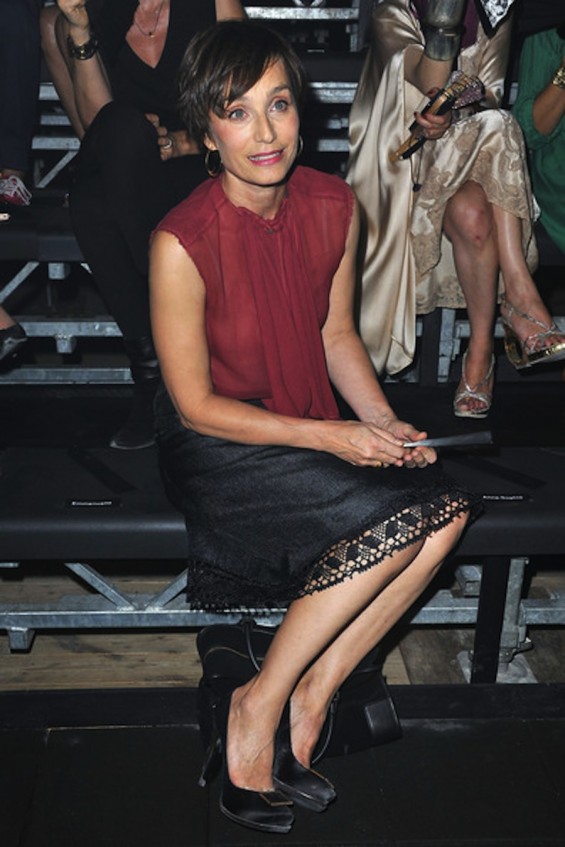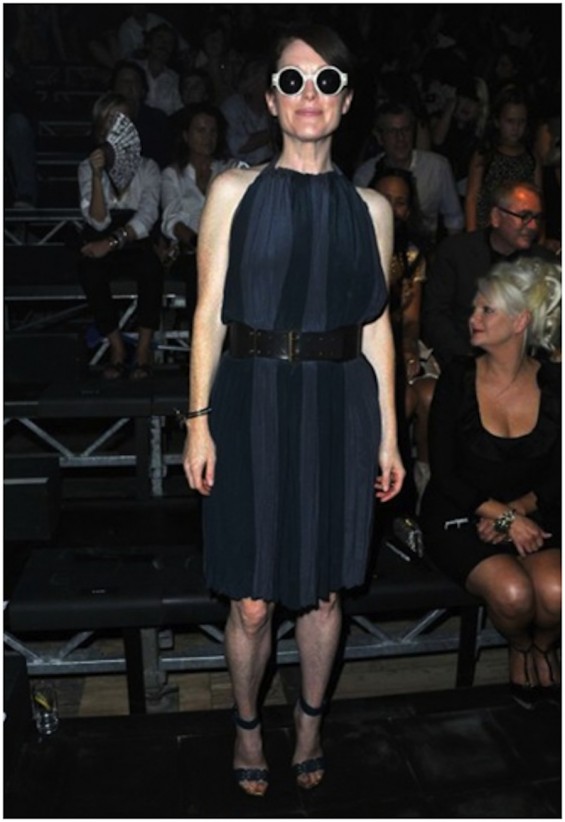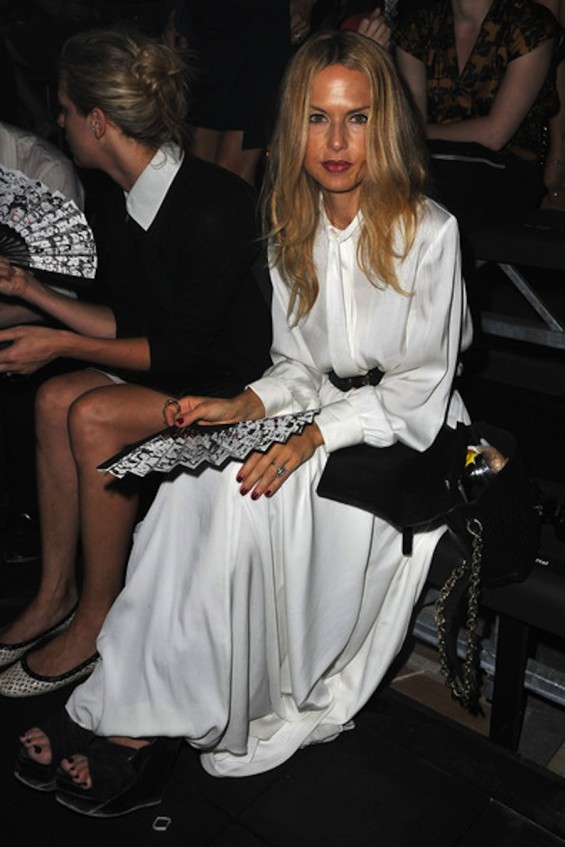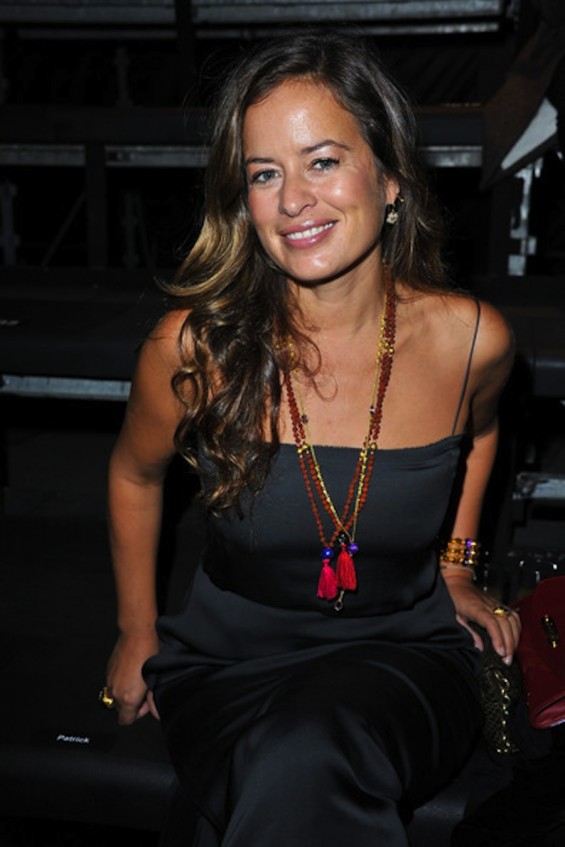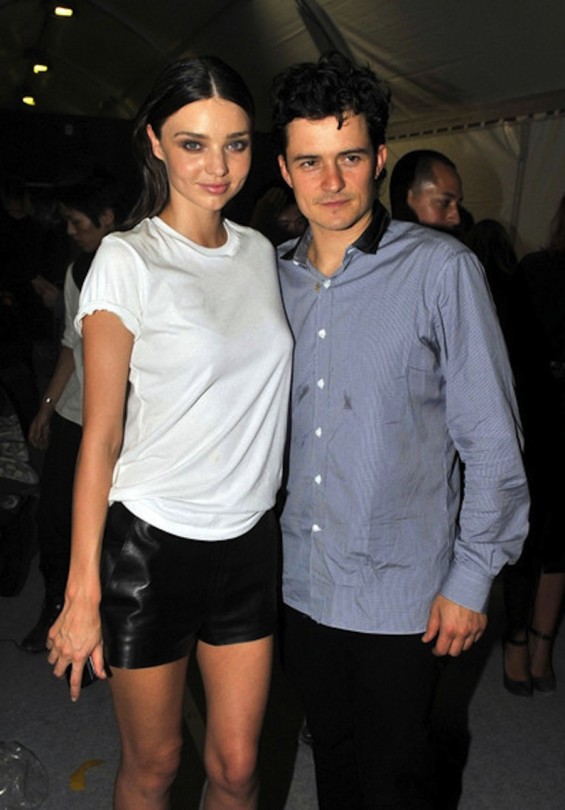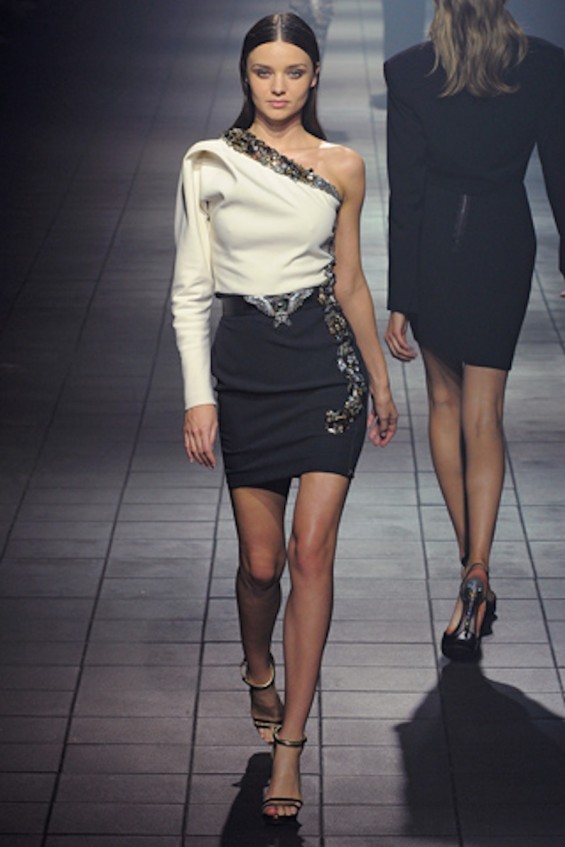 The show opened with darkly seductive black pieces, featuring simple pencils skirts, silk blouses, and dresses devoid of embellishments barring sexy slits and slashes, bulked out shoulders and sleeveless T-shaped tops. Moving away from Lanvin's trademark drapes and tucks, Elbaz created a line that juxtaposed sportswear and sultry romance.
While dresses are the mainstay at Lanvin, with billowing, flowing, feminine appeal, tuxedo pants and jackets added a new, fresh dynamic to the collection. This widely popular, creative designer realized that freedom and luxury are the way to a woman's heart, and by mixing daywear with elegant pieces; he created an urgent, unfinished, spontaneous mood. The models sported a purely raw and sexy energy as they strutted their stuff on the runway. Click here to watch the complete runway show.
Oppositions are instrumental to Elbaz, he believes "modernity is beauty". He brilliantly bridged the gap between the realities of everyday clothes with the dream of high fashion in his S/S 2012 collection.
Written By: Kimberly Dreisinger
Check out the stunning collection below…
 Runway images courtesy of Style.com
Celebrity images courtesy of Zimbio.com