With the 2012 Summer Olympics approaching, British designer Stella McCartney unveiled her designs for Great Britain's top athletes. Addidas, who has collaborated with McCartney since 2004, brought on the designer as its creative director for Team GB's Olympic uniform two years ago and has worked hard ever since to bring the athletes' clothing for competition, training, medal ceremonies, and "village wear".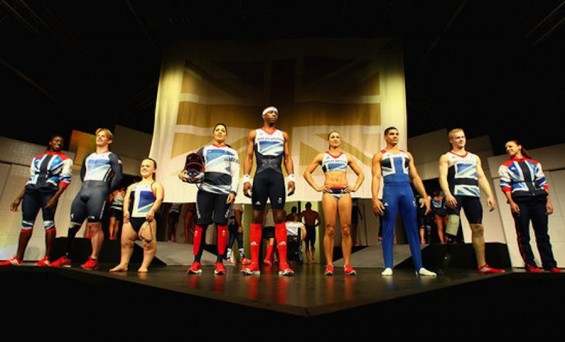 McCartney explains her "untraditionally British" design that features the Union Jack flag: "Something that was very important to me was to try and use that very iconic image but to dismantle it and try to soften it, break it down and make it more fashionable in a sense," she said. "I think that it's so recognizable that I was able to play around with it a little bit and take it out of its comfort zone. Dismantle it, break it up into different parts and different color forms and then bring it all back together and bring it back into the flag."
The uniform will be distributed to over 900 athletes (such as Louis Smith featured with Stella below) who make it on the team, with the end goal for them to "feel like a team and be proud with the identity we created."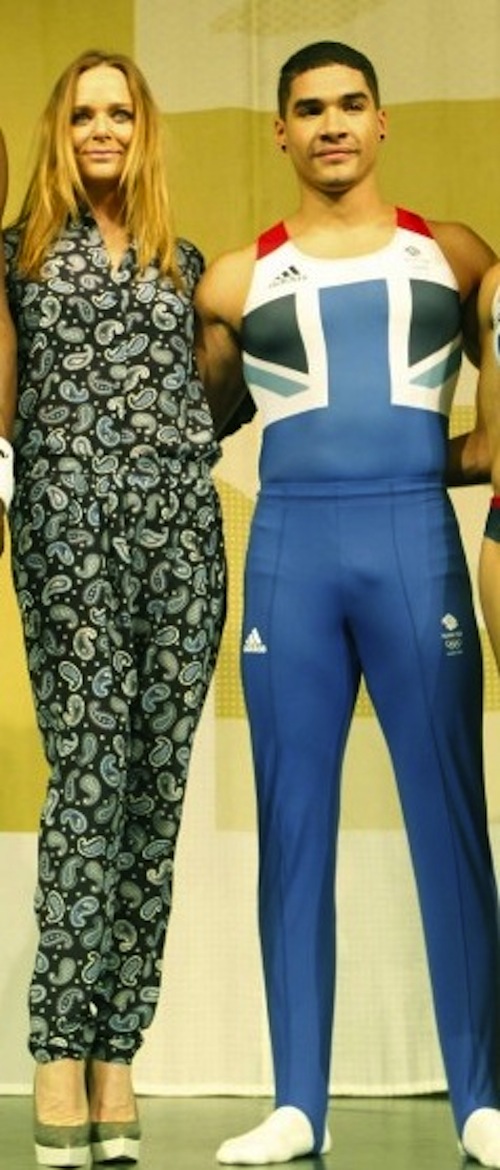 Well done, Stella!
Written by: Kimberly Dreisinger