The invitation said to come at seven on a Tuesday evening. The Facebook page urged us to be there by eight. Naturally, the launch party for Save the Brand at Chez Papillon began to buzz at nine thirty.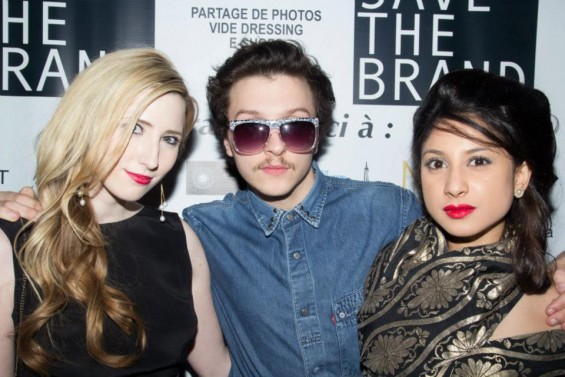 A diverse cross-section of the Paris Fashion set was on the guest list. Younger models, writers, designers, photographers, bloggers and comedians had brought their own tight-knit entourages, and sat around sharing inside jokes. Older event planners, storeowners and managers from ritzy establishments on the Avenue Montaigne mingled. Conversations were dominated by New York Fashion Week – debate over the viability of Alexander Wang's fur boxing gloves on the Metro, excitement over Galliano's return and a little schadenfreude for our Proenza-prancing counterparts knee-deep in the NYC snow.
We had come to celebrate the launch of a new concept website – Save the Brand – who's raison d'être is in sync with the movement towards online fashion hubs. It shares fashion inspiration (designs, garments, looks, blogs), Pinterest style, but also delivers instant shopping gratification via the "vide dressing" and "e-shop" functions on the site.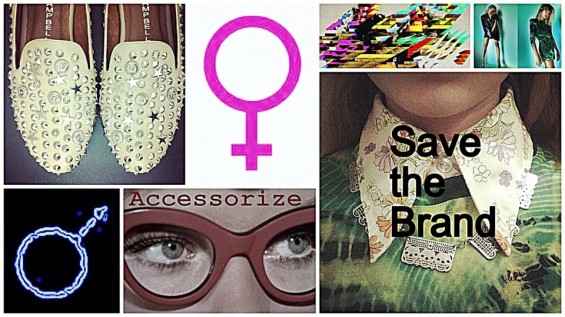 Chez Papillon sits on Rue Ponthieu, just off the Champs Elysée, scoring near perfect marks as a fashion event venue. On arrival, guests literally strut down a long red catwalk at the end of which coats are checked, thirsts sated at the bar, before clearing out into a large open-plan area.
The champagne flowed freely in expectation of a concept défilé. Unfortunately, there was something a little incongruous about it. Why were white bikinis and oversized sun hats strutting down a dark runway, in the middle of a club, to booming Beyoncé? Outside it drizzled rain and the temperatures had dropped to near zero centigrade. We were presented with endless swimwear options and accessories that would have been more en point at a Niçoise beach bash.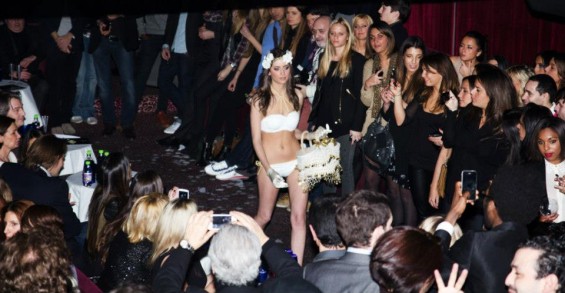 Oddities aside, if the culture and vibe of the event brought to us by Save the Brand is anything to go by, we can look forward to an eclectic, challenging and forward online fashion community. It's time to arrive.
Written by:  Symonne Torpy