The scene—lovers kissing along the Seine, the Eiffel Tower sparkling in the background, champagne flowing at the Ritz—Hollywood's love affair with the City of Light can be documented in nearly 800 American films. The film industry is celebrating this great romance with "Paris vu par Hollywood" or Paris Seen by Hollywood, an exhibition, filled with an evolution of memorable Paris moments, film clips, photographs, paintings and costumes from the Cinémathèque Française, Oscars Library, Warner archive and private collections.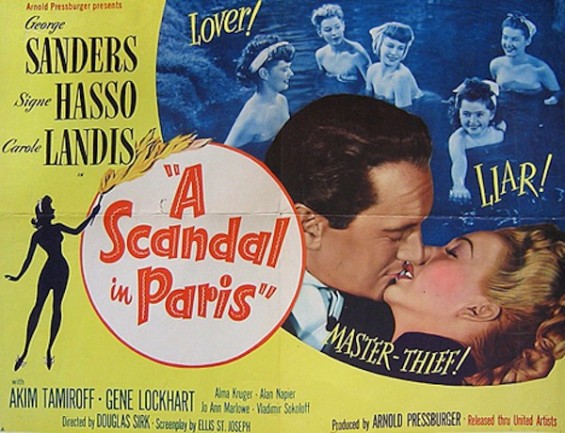 The grandiose Hôtel de Ville sets the stage for this tender retrospective. Quite apropos considering Robert Doisneau used it as his backdrop for his famous photograph "Le Baiser de l' Hôtel de Ville." The show is a chronological montage that begins with historic silent films and works its way through varying genres such as romantic comedies and the crazy Cancan, and finishes with 3-D. The first clips are from the Edison Manufacturing Co., in the 1900's, taken from the Seine while swooning over Gustave Eiffel's creation.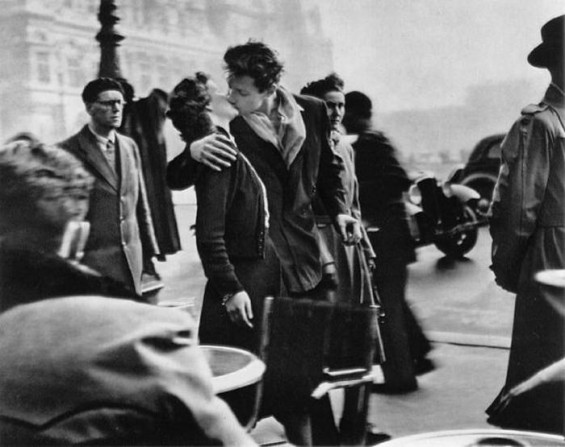 The exhibition served up a smorgasborg of ever so famous films experts. Take a walk down the famous back alleys of Paris in Billy Wilder's "Irma la Douce," with Shirley Maclaine, be part of the James Bond's Eiffel Tower chase in "A View to Kill," be swept away with Audrey Hepburn's "Gone With the Wind," or step into chef Remy's sizzling kitchen in the playful film Ratatouille. Sets from Woody Allen's "Midnight in Paris", and John Huston's "Moulin Rouge" are featured along with dresses designed for Audrey Hepburn by Hubert de Givenchy.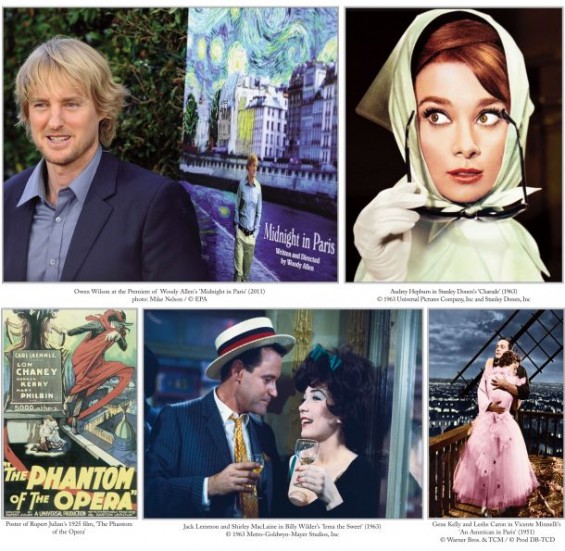 The exhibit captured the essence of Paris; complete with romance, adventure, love, intrigue and mystery. The beautiful city-run museum is free of charge. So, get there early to avoid the lines.
The exhibition runs until Saturday, December 15.
Salle Saint-Jean. 5 rue de Lobau – 75004
Open everyday expect Sundays and  Bank Holidays from 10am to 7pm
Tel: 00 33 (0)1 42 76 51 53
Métro
 ligne(s) 1,11 – Hôtel de Ville
ligne(s) 1,4,7,11,14 – Châtelet
ligne 4 – Cité
ligne 4 – Saint-Michel – Notre-Dame
Written by: Stacie Fleming