Luxurious lights, splendid skating, posh presents and merry markets—The holidays are coming, and what better place to spend this festive time of year than the magical City of Light? Paris comes to life as it is transformed into a fantastical winter wonderland during this special season. The city is a buzz with holiday cheer; the succulent smell of winter warming crêpes and chestnuts on every street corner, accompanied with lavish decorations and sparkling lights makes for a joyous occasion. There is no better place to be this winter. Come be part of this magnificent city.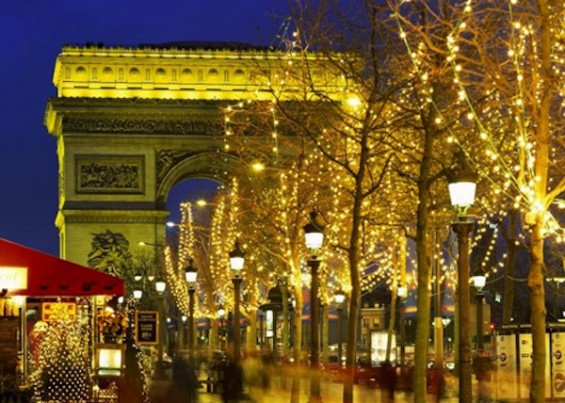 Light up the Night
There is nothing more beautiful and festive than walking around Paris marveling at all of the holiday lights. I did just that the other day. Beginning at the beautiful Hotel Bristol for a late afternoon tea, I meandered down Rue du Fauburg Saint Honoré, through Place Vendome and ended the holiday stroll at Place de Concorde to enjoy a ride on La grand Roue or the Great Ferris Wheel. High atop the grand structure, I saw some of the most spectacular views of Paris. Situated at the entrance of Jardin des Tuileries, the spectacle is for families, children and romantics alike.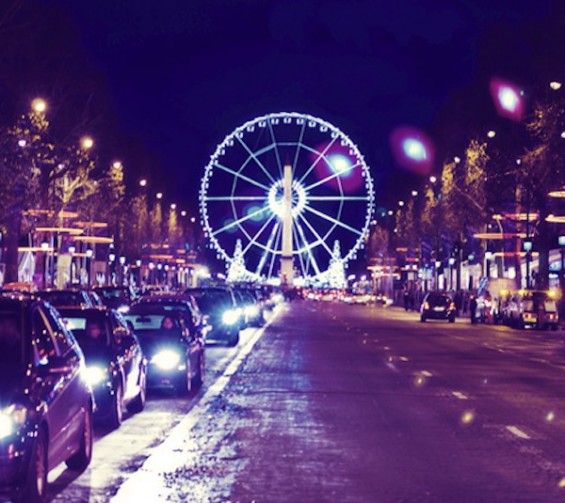 Get your Skates On!
Grab your favorite coat and gloves, and get ready to glide across the ice in style this holiday season. Parisians love ice-skating, and the city offers some of the most breathtaking ice-rinks. For a truly unforgettable experience, glide through the air in the 57-foot high Eiffel Tower ice-rink or skate in front of the historic Hotel de Ville or at Santa's village on Avenue des Champs-Elysées. And for the first time ever, Karl Lagerfeld's favorite Paris building, the Grand Palais is transformed into a magical skating wonderland.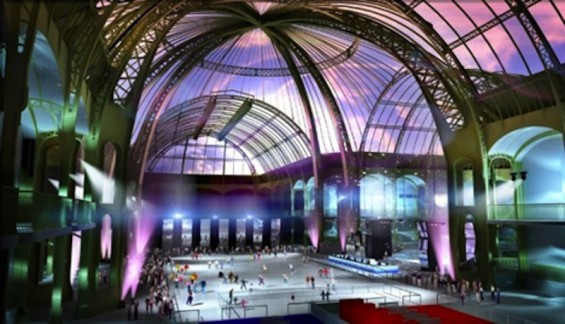 Shop Till You Drop
There is no better time to shop in Paris than the weeks leading up to Christmas. Department stores, boutiques and markets alike go above and beyond, featuring enchanting window displays, special gift ideas and even though the sales do not start until January, often-fantastic winter deals. Celebrating their 100th anniversary, Galeries Lafayette is a must see this year. An elegant Swarovski Christmas tree with more than 5,000 twinkling crystal stars adorning the 21-meter (69 ft.) tree illuminates the entrance. Plus over 100 luxury brands such as Lanvin, Agnès B, Crème de la Mer, Valentino and Carven are taking part in the celebration offering one-of-a-kind gifts for Christmas. And don't forget to stop by the most famous Christmas market that stretches along the Champs-Elysées to Place de la Concorde for some mulled wine, handmade arts and crafts, sweet treats and holiday cheer. Joyeux Noël!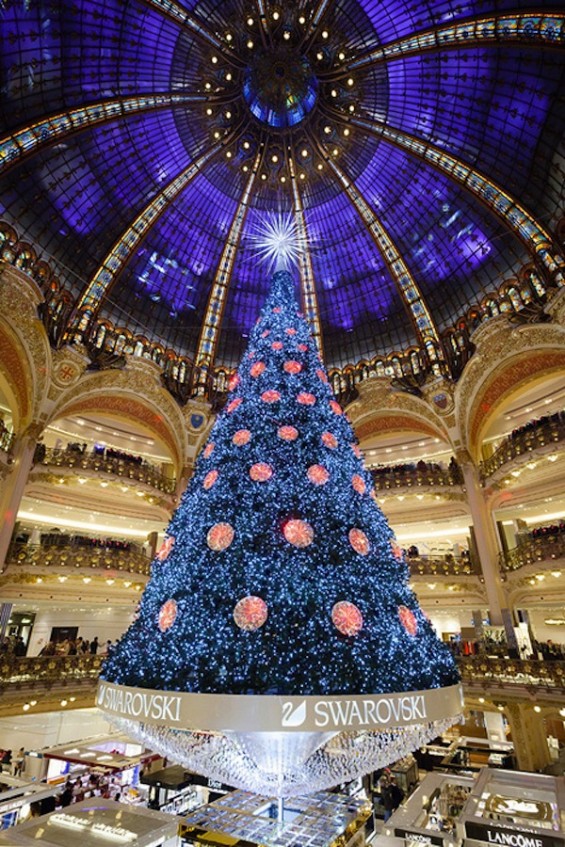 Written by: Stacie Fleming